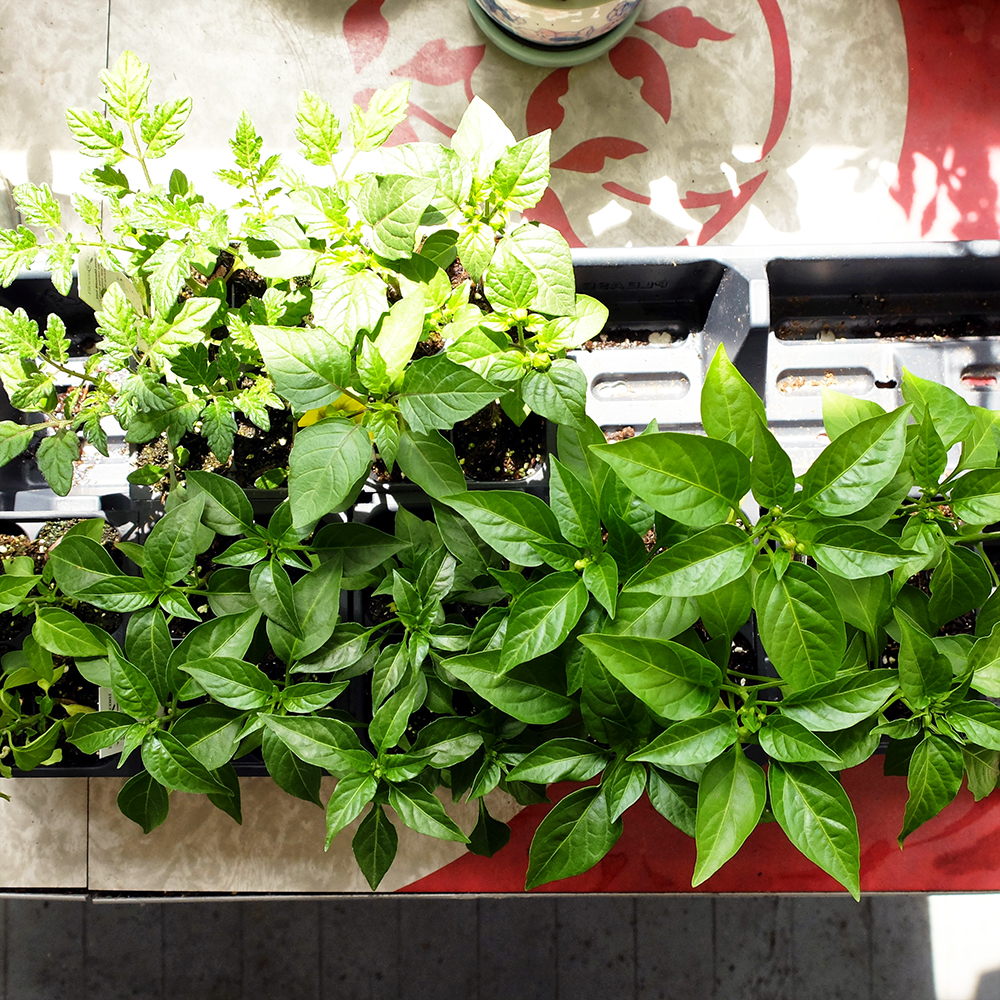 What will be in the vegetable garden this year? I picked up my first flat of sprouts the other day and started my potted vegetable garden. This year we are starting off with Cherry Tomatoes, Tomatillos, Chiltepin Peppers, Cayenne Peppers, Hot Cherry Peppers, Guajillo Peppers, and Jalapeños. 
The potted vegetable garden was started on April 21st this year. I selected my sprouts from one of my favorite neighborhood plant shops, Adams & Sons. I like to go into the plant shop with only a general idea of what I want so there's always room to try something new or unexpected, you never know what you'll find before you start looking. This year the Tomatillos are the wild card, the plant I'm most excited about. I have never grown them before, but when I saw them, I knew that it was time. It'll be a lot of fun to watch them grow, I've cooked with them quite a bit and I'm always impressed by their beautiful husk. I wonder how large they will grow in a container garden. The sprouts I picked up are about 2 inches high and already have a couple of flowers.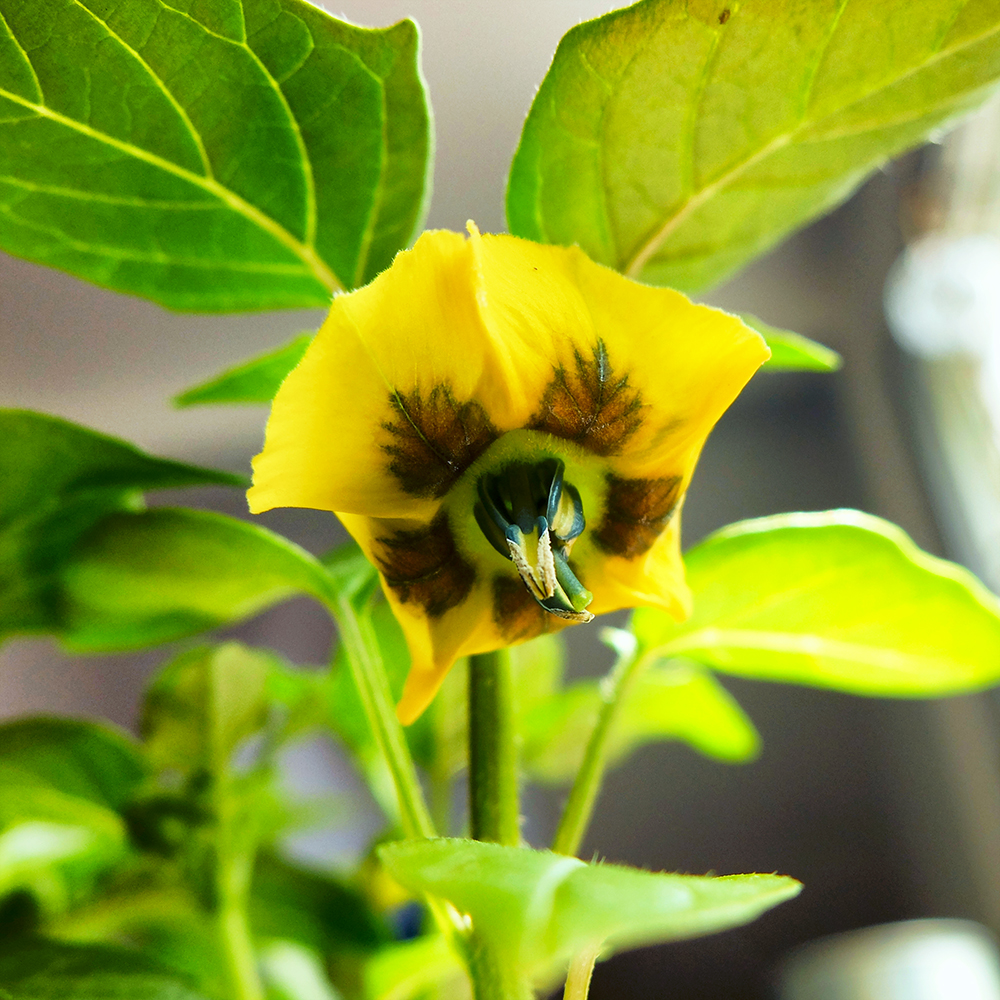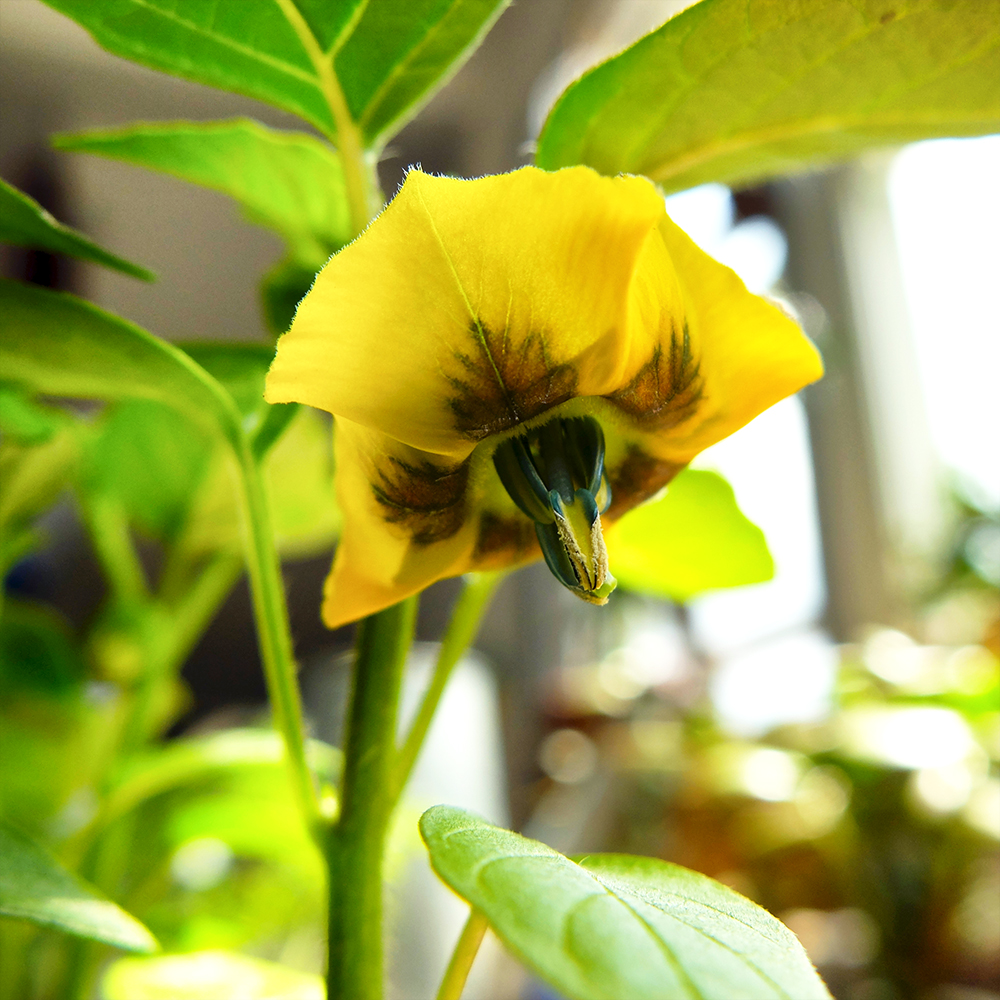 The Tomatillos (right) and Cherry Tomatoes (Left) are planted in raised beds situated next to the house. They are in a spot that receives relentless full sun. We have had a lot of luck with Cherry Tomatoes in the past, hopefully the Tomatillos will be happy there too.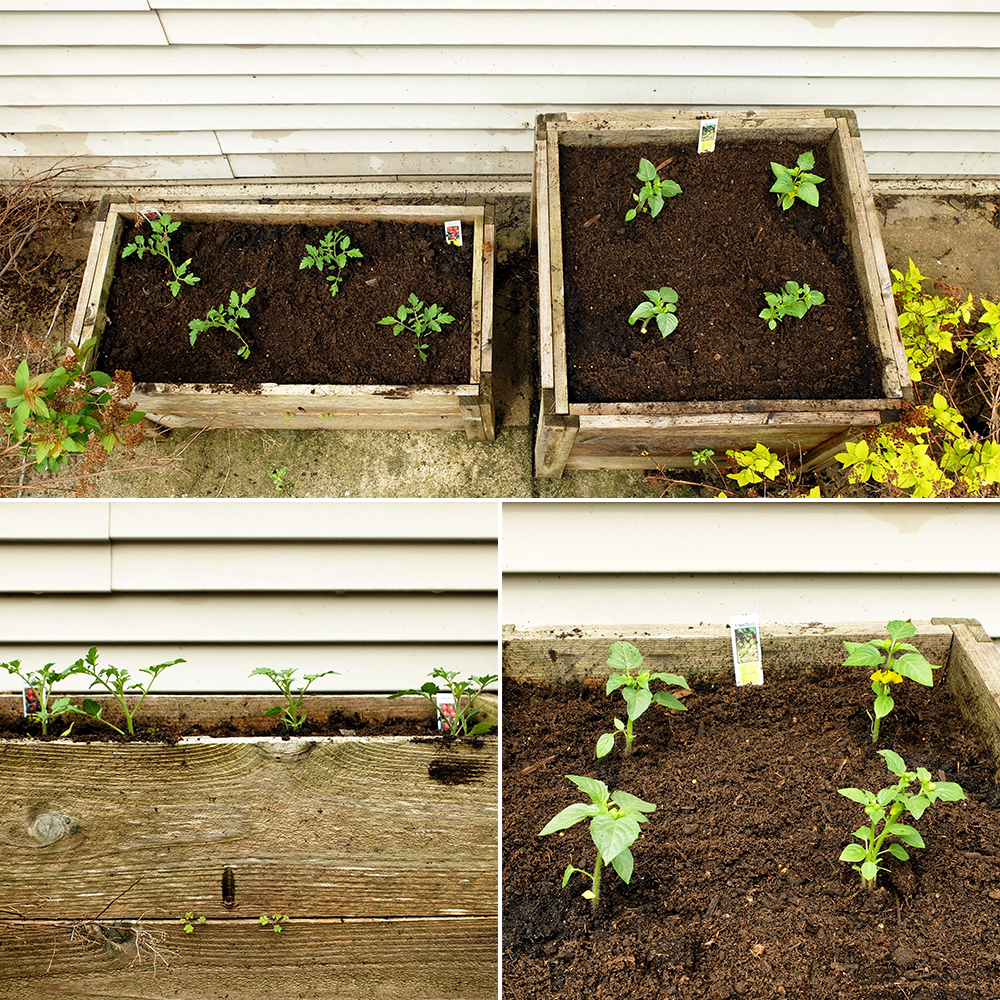 Peppers are a go to garden plant for us because they do great in full sun. A potted garden sitting in full sun requires daily attention on hot summer days because they dry out so fast. The pepper plants can tolerate the conditions quite well. This year we are growing Jalapeños, Cayenne peppers, Hot Cherry Peppers- as well as a couple varieties that we have not grown before, Chiltepin Peppers and Guajillo Peppers. Here is the pepper corner at the beginning of the season.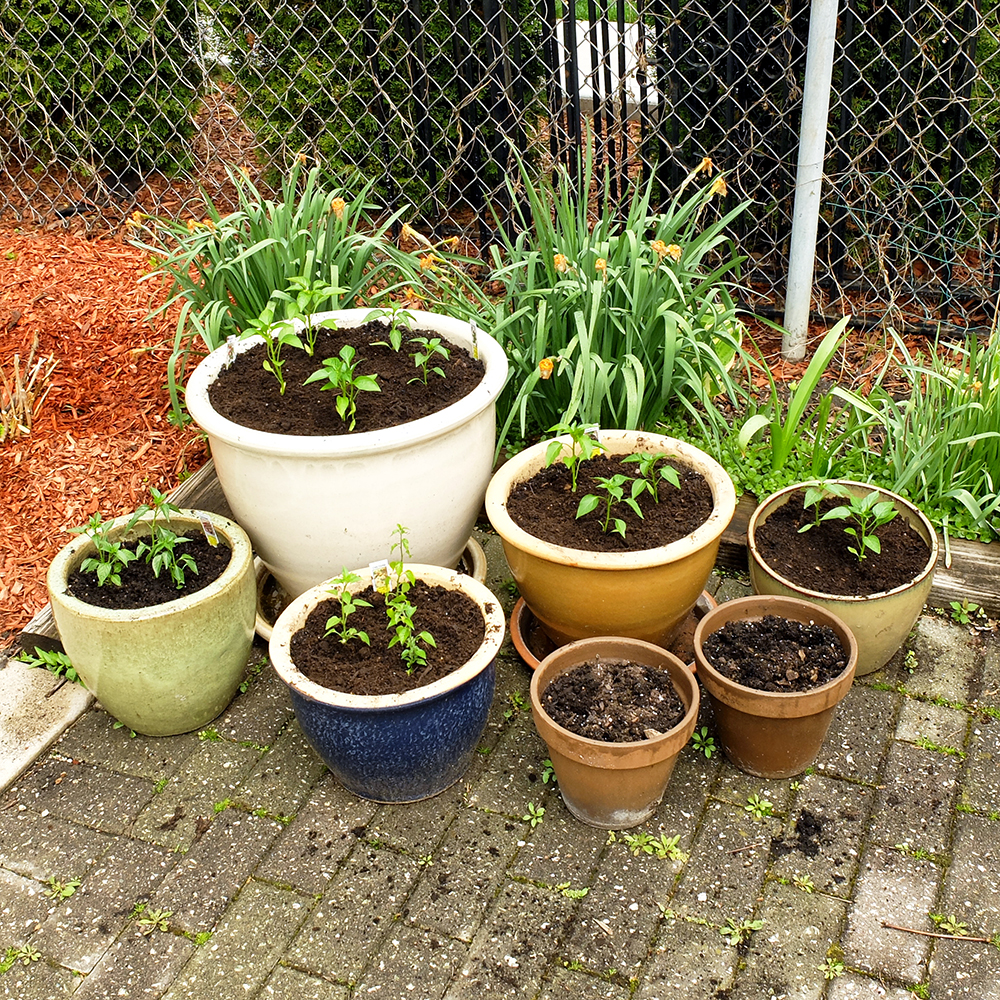 Guajillo peppers.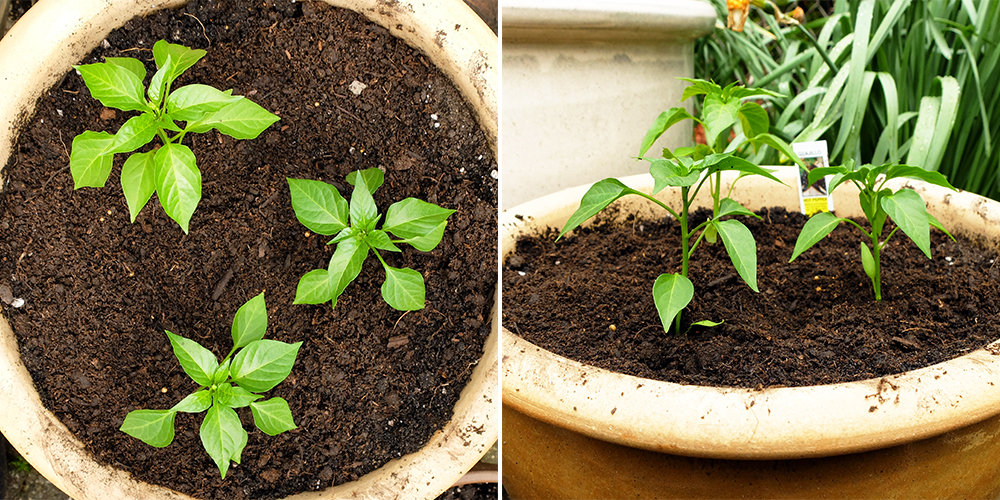 Chiltepin Peppers.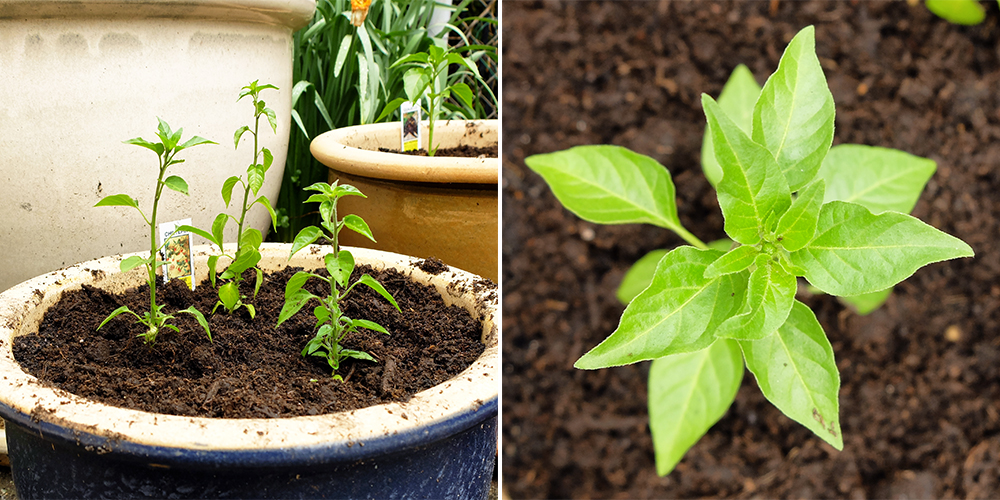 Hot Cherry Peppers and Jalapeños.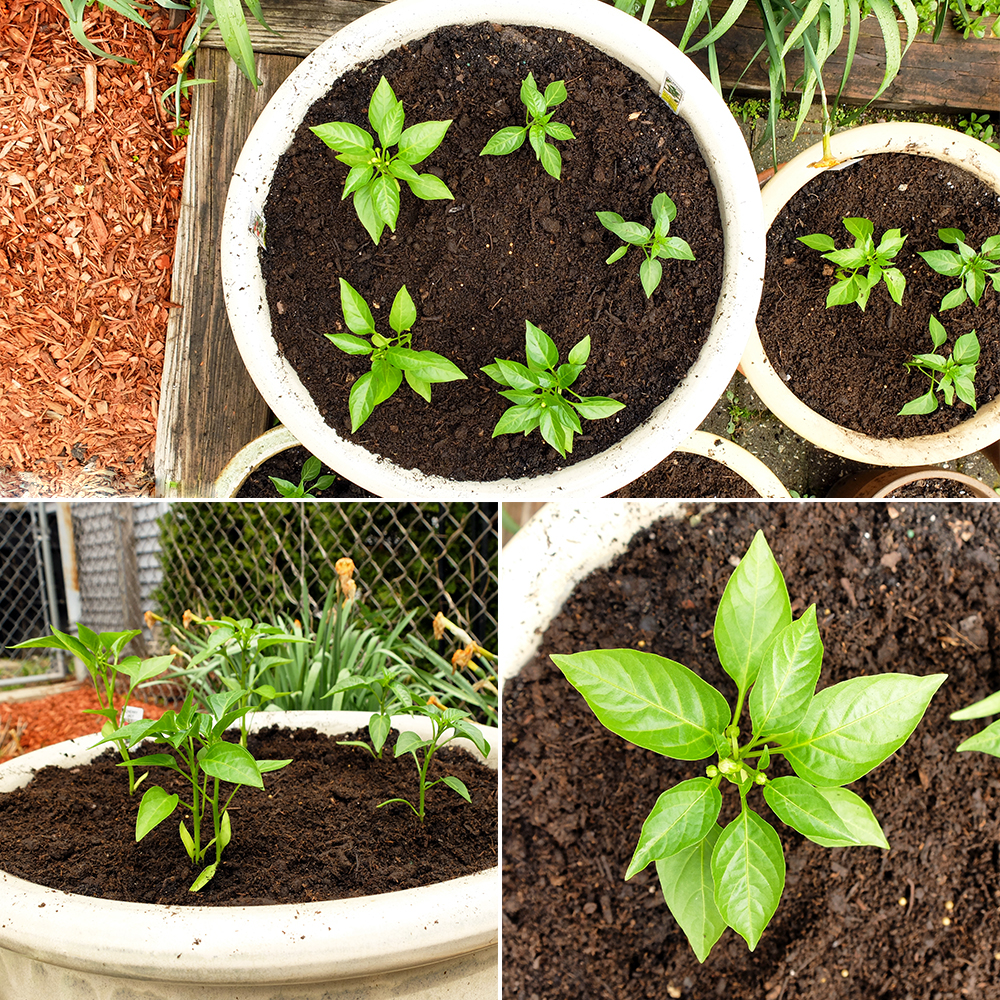 Cayenne Peppers.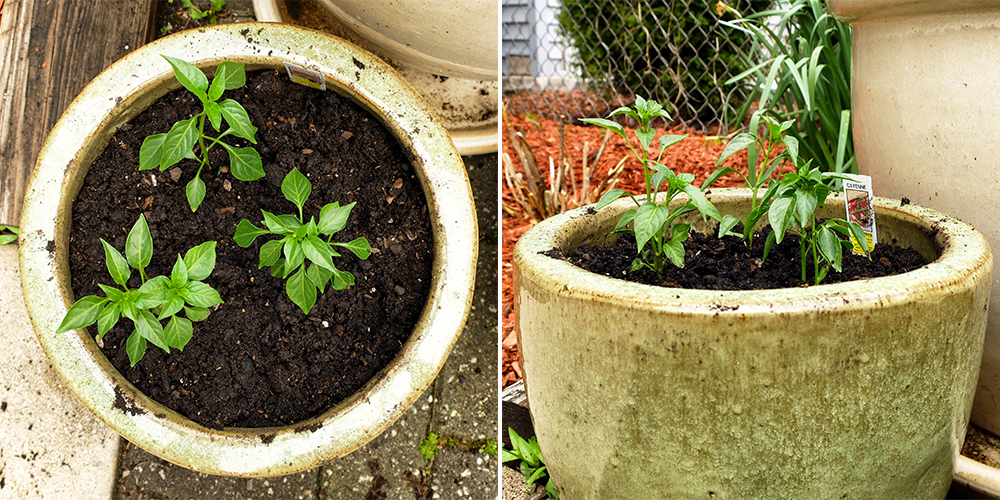 I have a few more pots that I can fill, I will likely plant basil and a couple other herbs out here as well. I also have started some seedlings; herbs, Swiss Chard, and a handful of flowers. This spring has been rather cool to start, but I think we are past the last frost by now, so let the gardening begin!