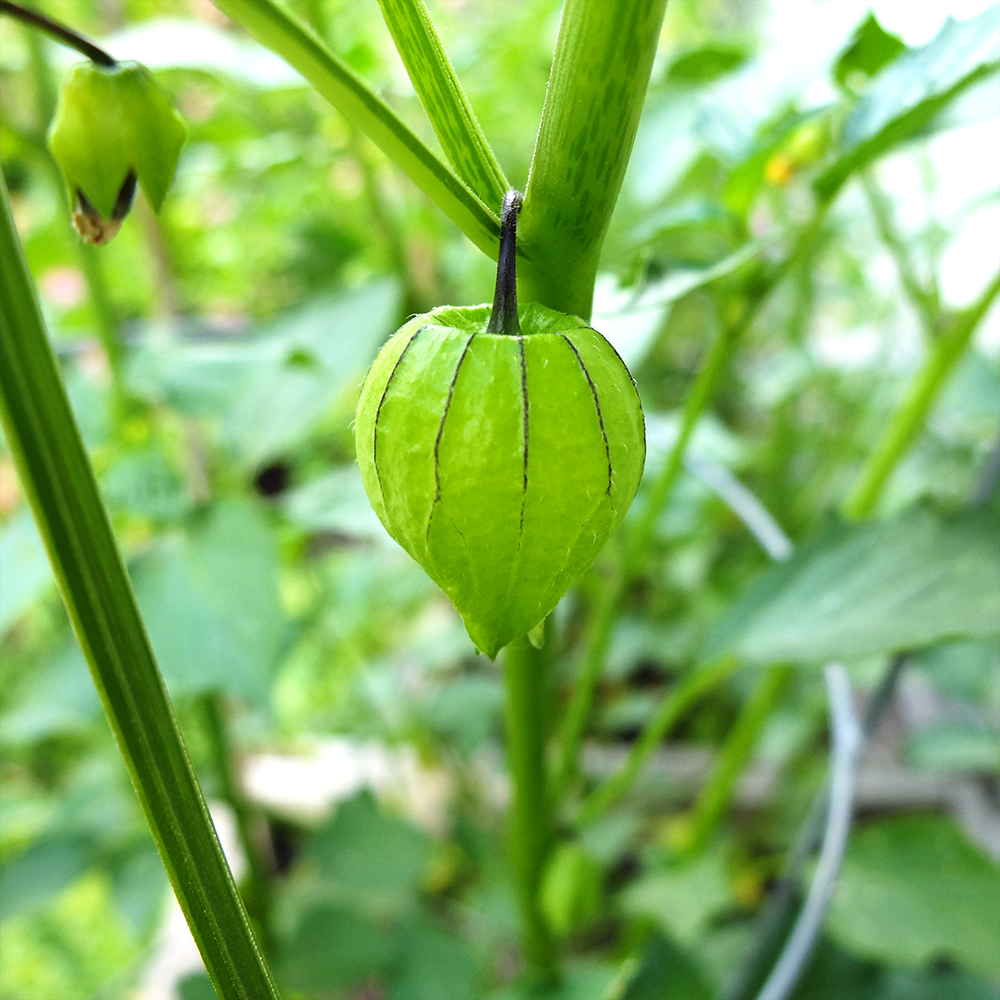 The Tomatillos are coming! The Tomatillos are coming!  The Tomatillos are coming! Yeah, I said it, the Tomatillos are coming. Whatever, it's really no big deal, they're just amazing little fruits wrapped inside a delicate papery husk. Kind of magical, but who even cares? I do. Ha, okay, I might be a little bit excited about this, so I though I would give a quick update on how my Tomatillos are going so far.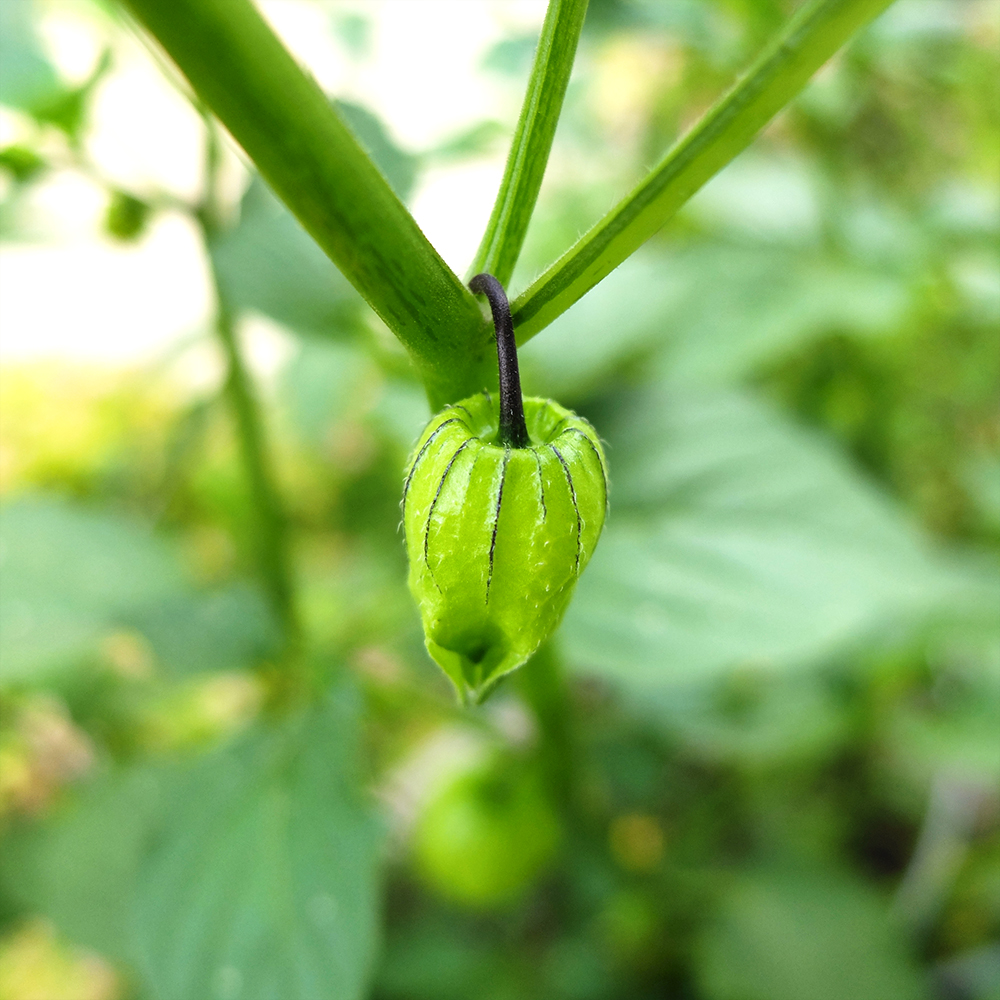 I first bought and planted the Tomatillo sprouts, about 2 months ago. They were only 2-4 inches tall and already had a couple of flowers. About a month into it, flowers began to fall and the papery Tomatillo husks began to form. You can see just below, a flower that is about to close up and one that is about the size of a grape. The plants continue to grow taller and the flowers keep coming.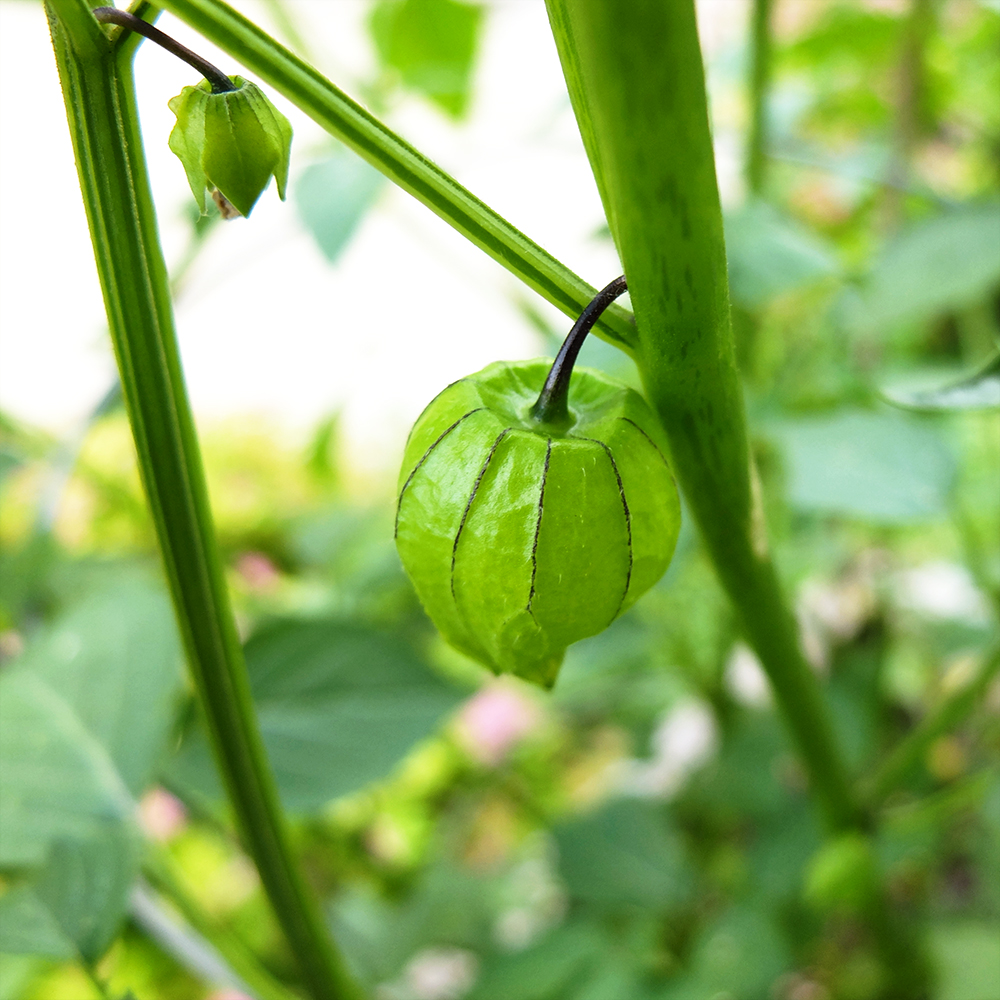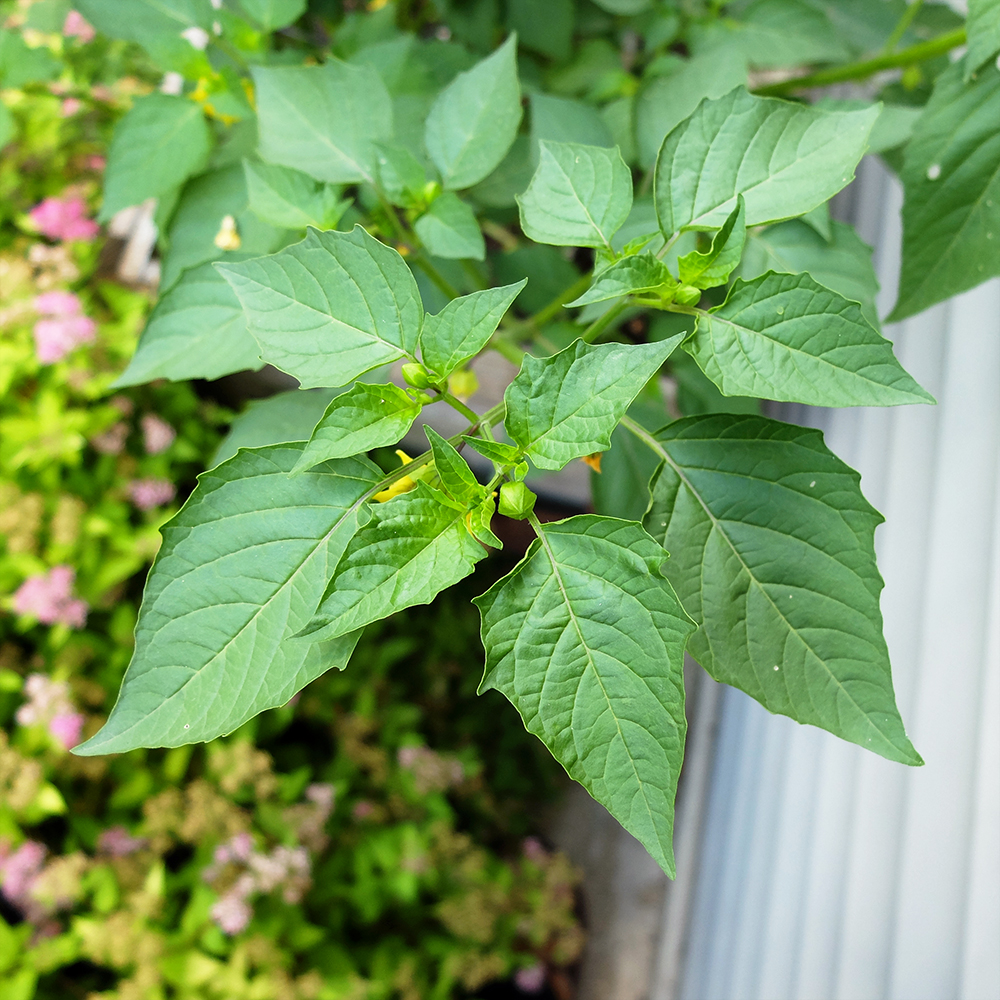 At the beginning of June both the Cherry Tomato plants and the Tomatillos started to need some support. I only had two tomato cages so I used one in each pot and also used some bamboo stakes for them to lean on. So far this has done the trick just fine. Below is what 2.5 weeks of growth in June looks like- they shot up about a foot! There are tons of flowers and Tomatillo husks developing and growing.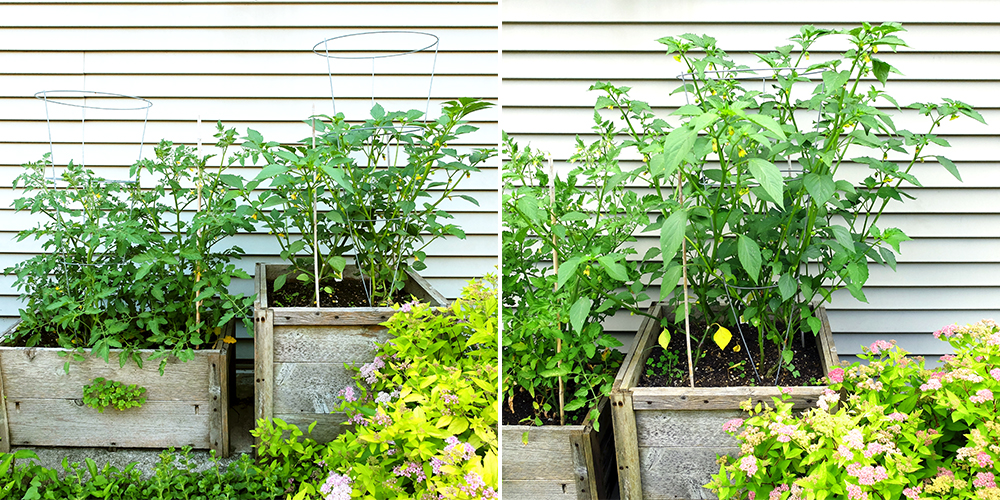 I'm new to growing Tomatillos this year and so far I have been treating them like I treat my Tomatoes. They are sitting next to each other in direct bright sun pretty much all day, so depending on how hot it is, they get watered 1-3 times a day. So far they have been easy going and show promise for great reward. The only thing is the leaves have been attacked by an unidentified pest! Someone has been chomping little holes right through the leaves. I haven't been able to spot any bugs on the plant, aside from bees, but obviously something has been hanging out and enjoying the green. It hasn't really seemed to be negatively affecting the growth, so while I wish the leaves were left alone, they don't seem to be dying or browning at all, I am not to the point where I am taking any action against the culprit. Still searching for answers though.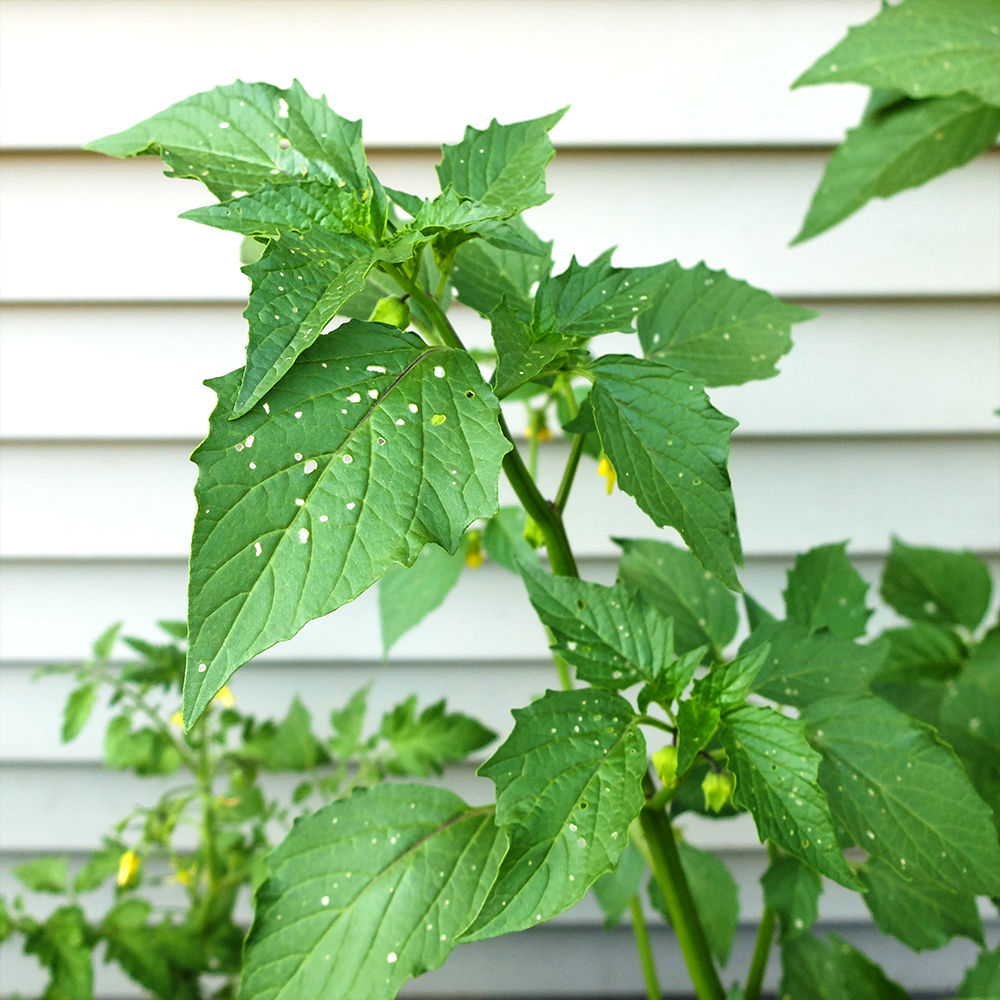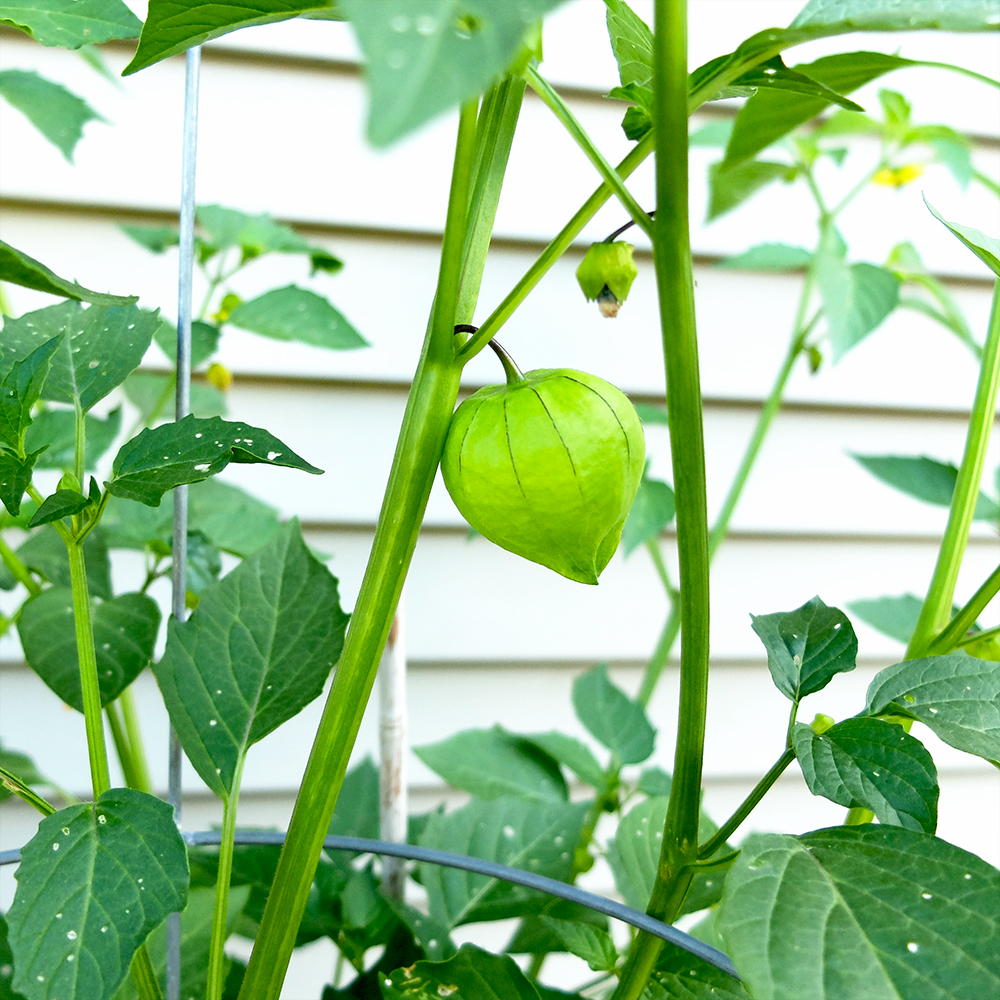 While I couldn't find any bugs on the Tomatillos, over on the Cherry Tomatoes I spied a little Ladybug…. could this be the source? I'm not sure, but the Tomato leaves have no bites, so I'm going to keep looking. Side note, I have seen a few Ladybugs around the yard this year, I feel like I haven't seen real Ladybugs in years! I'm still not certain if this is a Native Ladybug or if it's an Asian Lady Beetle. Does anyone know if she is an imposter too?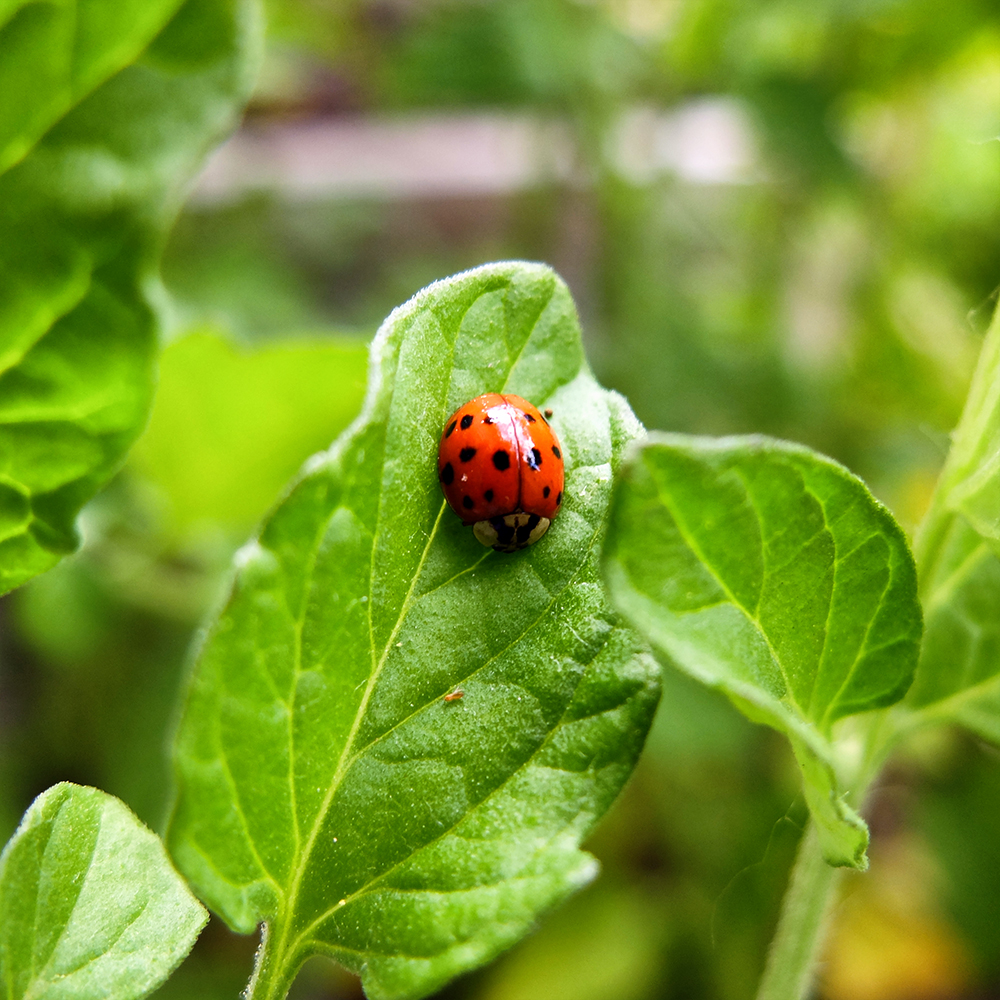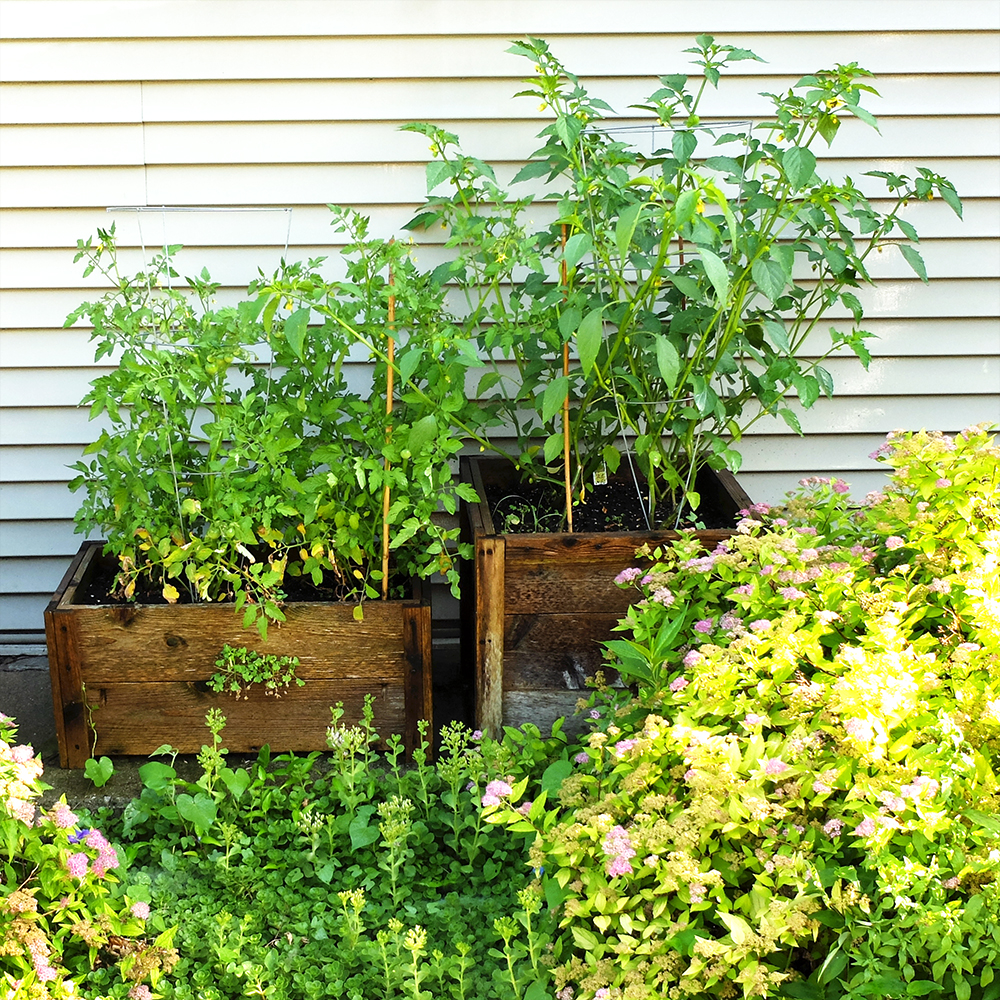 As we are nearing the end of June, there are many larger Tomatillo husks hanging from the branches. For weeks I resisted the urge to squeeze each one to see what size fruit we were dealing with. As they grow larger the husks seem to slightly lose a bit of their form, collapse a little, so I went ahead and squeezed just one! Nothing really happened, I didn't destroy the fruit or anything, I did however verify that there is indeed something actually growing in there and – spoiler alert – it was a Tomatillo about the size of a Cherry Tomato, just under halfway filling the husk. Pretty great, I can't wait to see how large they will get. My prediction is about the size of a golf ball. I love the purple veins that are beginning to develop.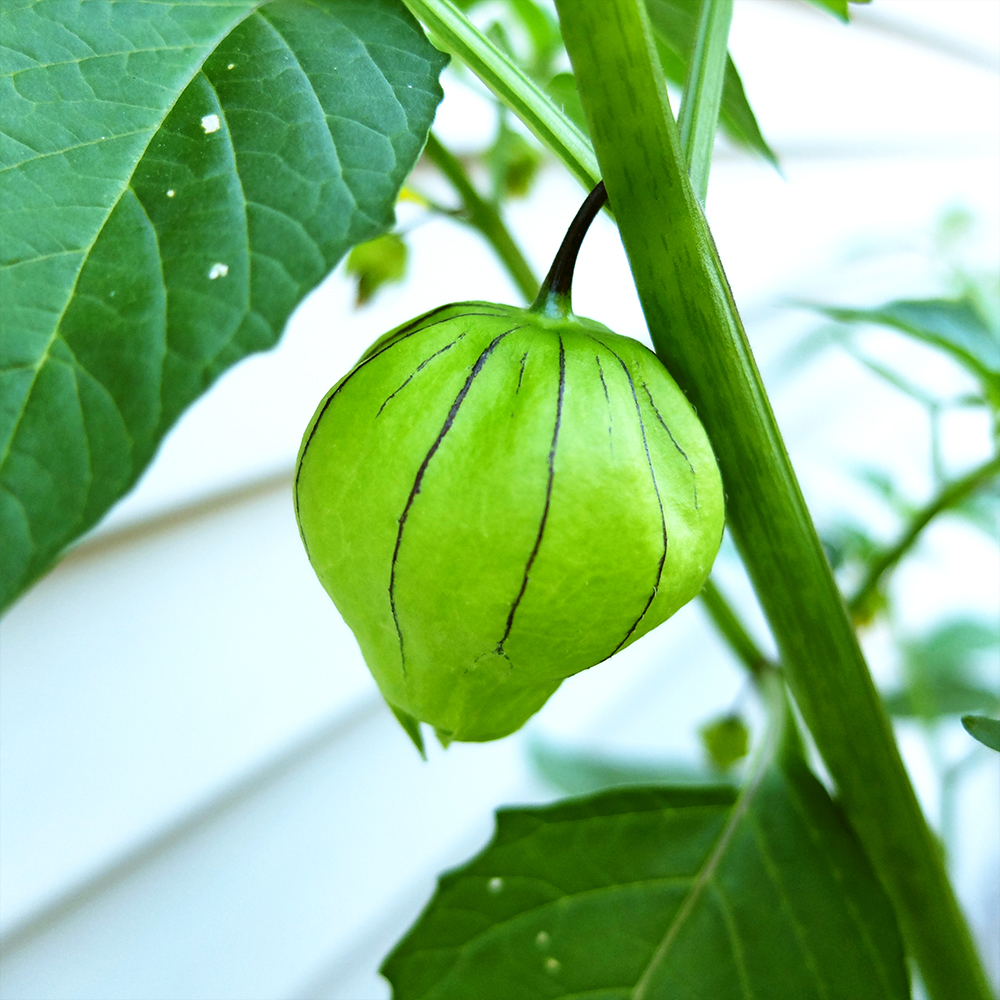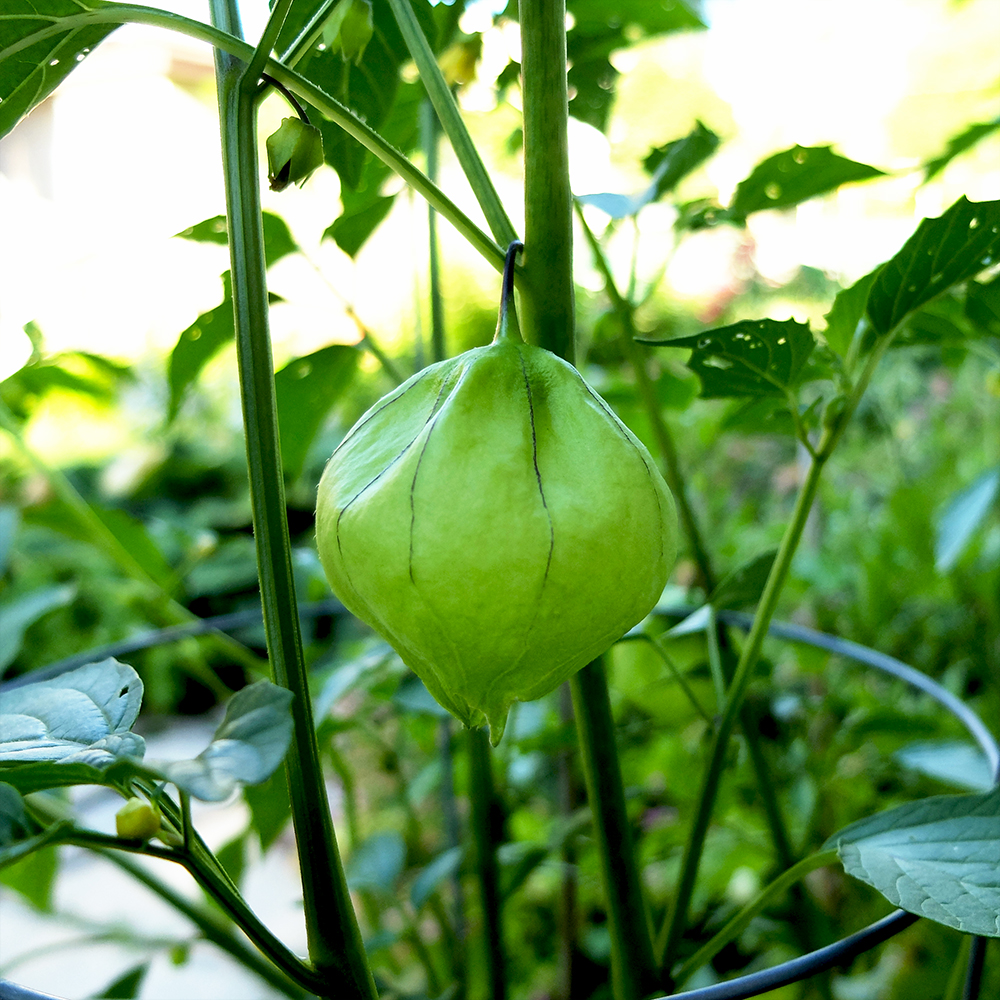 Stay tuned for the next complete garden update! If you missed the first two garden posts of the year, you can check them out here: