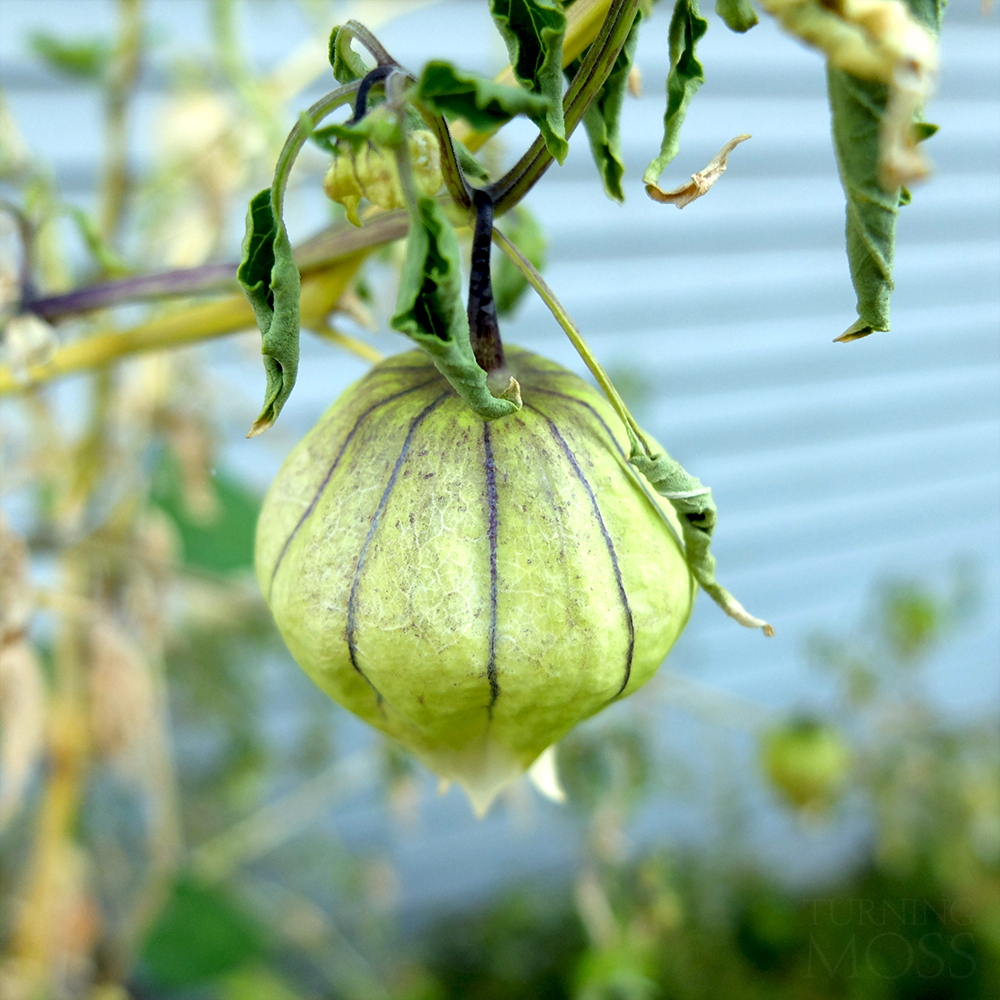 September has come and gone, the potted vegetable garden has been growing for five months and is now winding down. While we are still seeing a lot of veggies to harvest, some of the plants have already completed their season.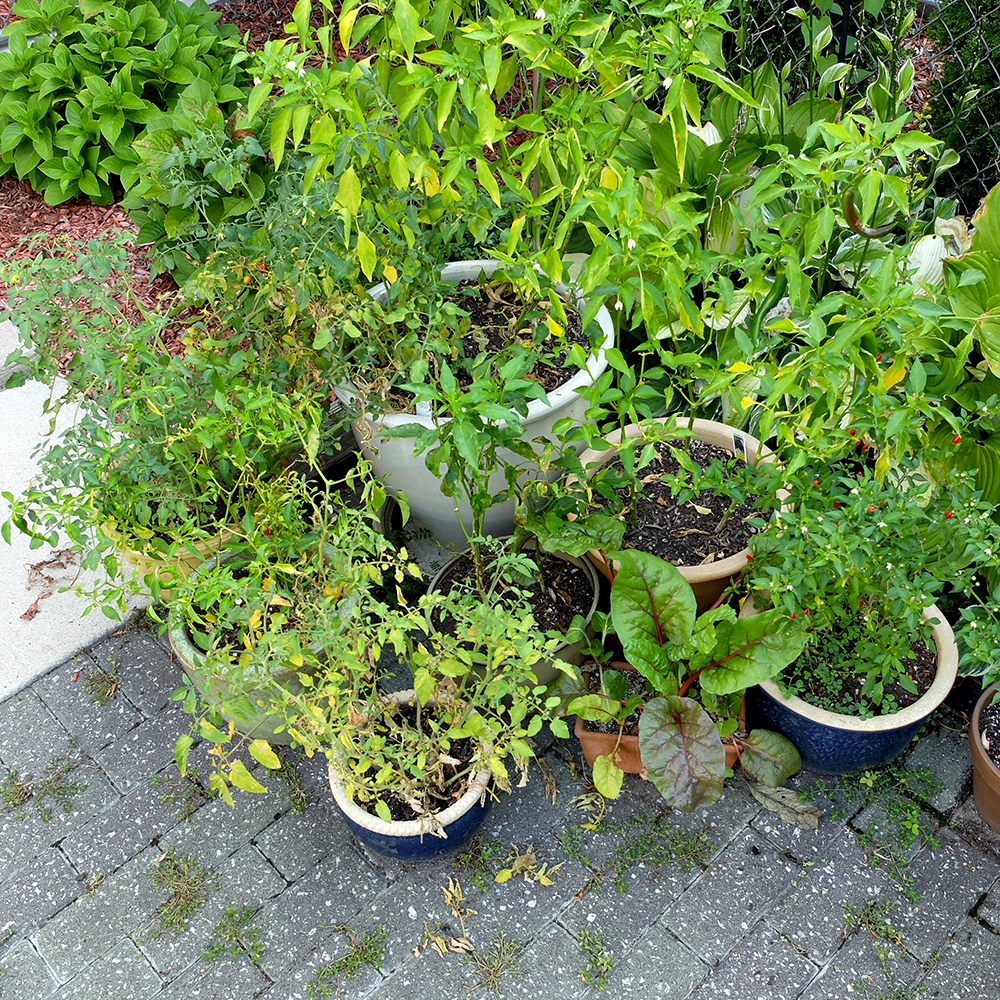 I have to admit, I was not really present in my gardening life throughout the entire month of September. I was exhausted and preoccupied with work and also went out of town for one week. I didn't do ANY maintenance all month. No watering, hardly any harvesting, and worst of all- no joy from it! Luckily it rained a fair amount and most of the plants were established enough to continue to carry on. The Grape Tomatoes really took off and after a month of neglect I discovered that they had sprawled into the bushes and actually became quite overgrown. We got a bunch of grape tomatoes from these plants while basically ignoring them for several weeks, so that's pretty awesome… and tasty too.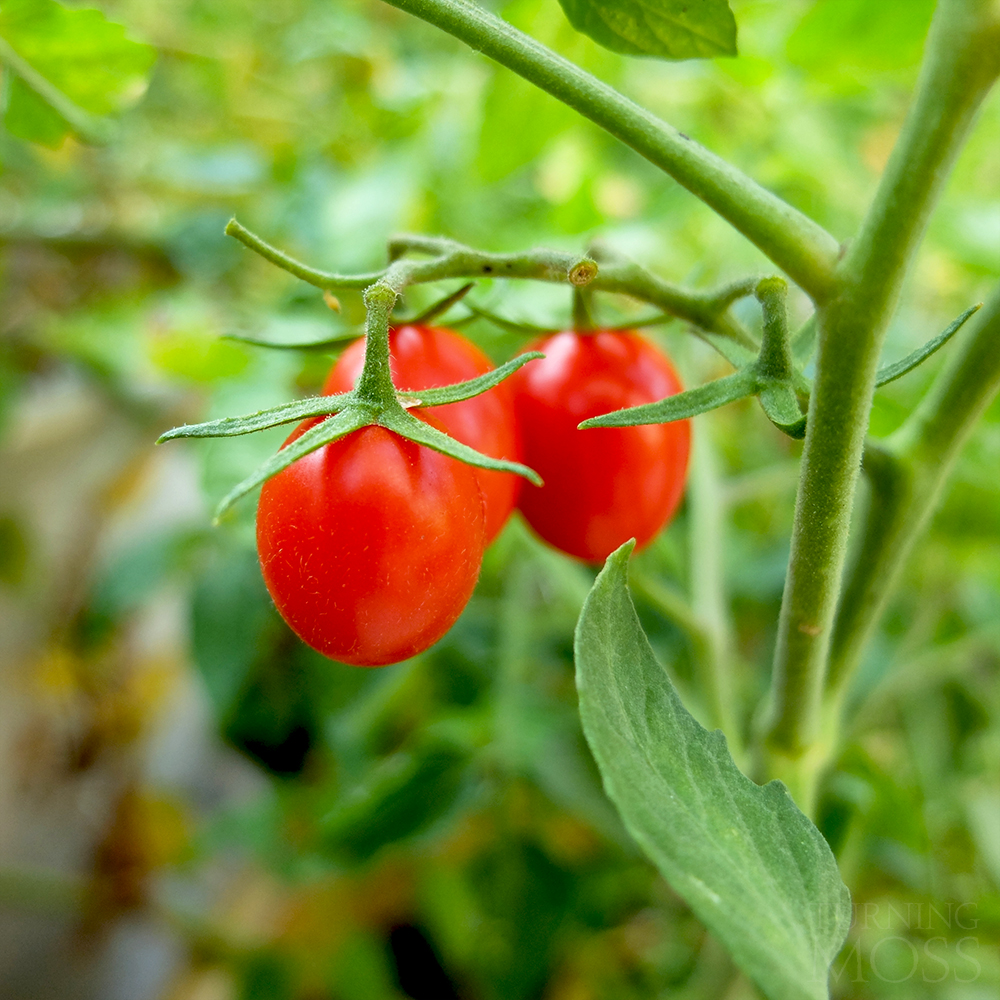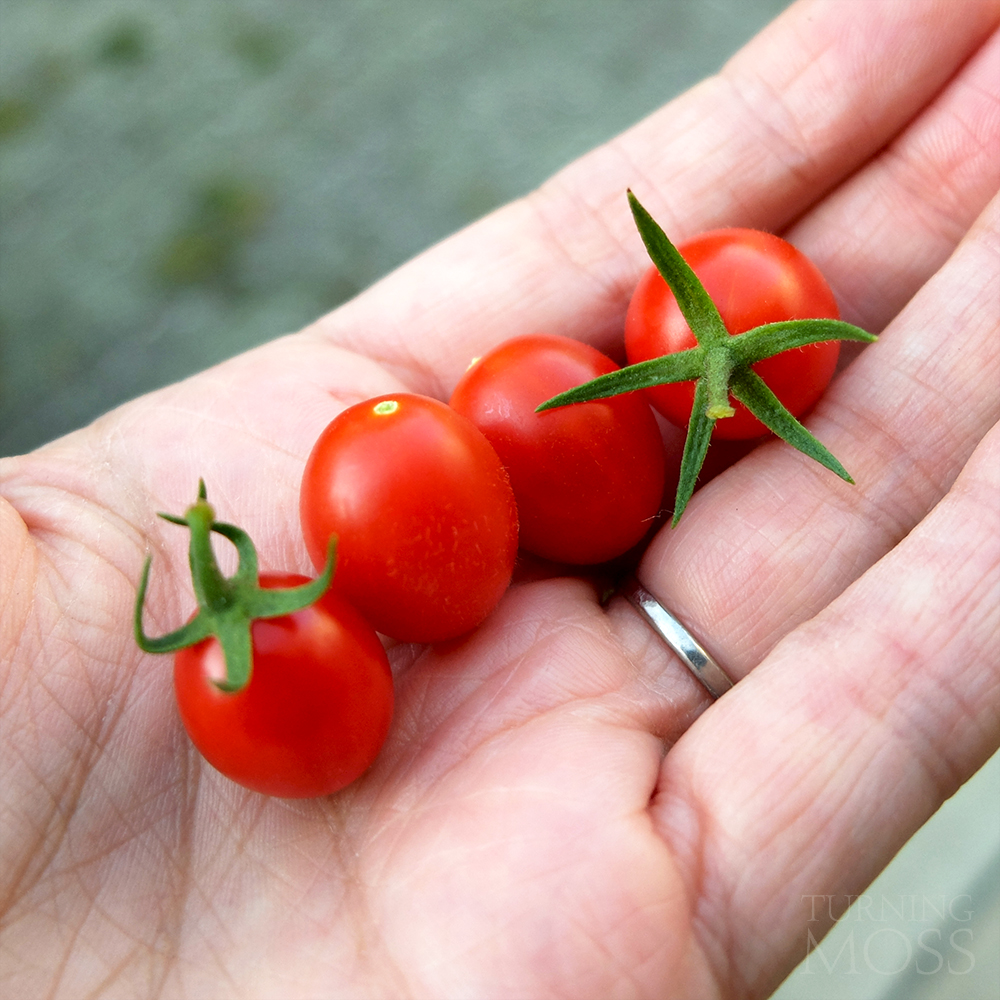 The Tomatillos and the Cherry Tomatoes… not so much, this was it for them. They are in the sunniest spot in the yard and they already seemed to be heading out back in August. The lack of attention did not work for them. There were several Tomatillos ready to pick at the beginning of the month, but I wasn't prepared to use them, so they ended up drying out on the plant instead. Up close they are very pretty, but in reality, this section of the garden looked pretty pathetic this month.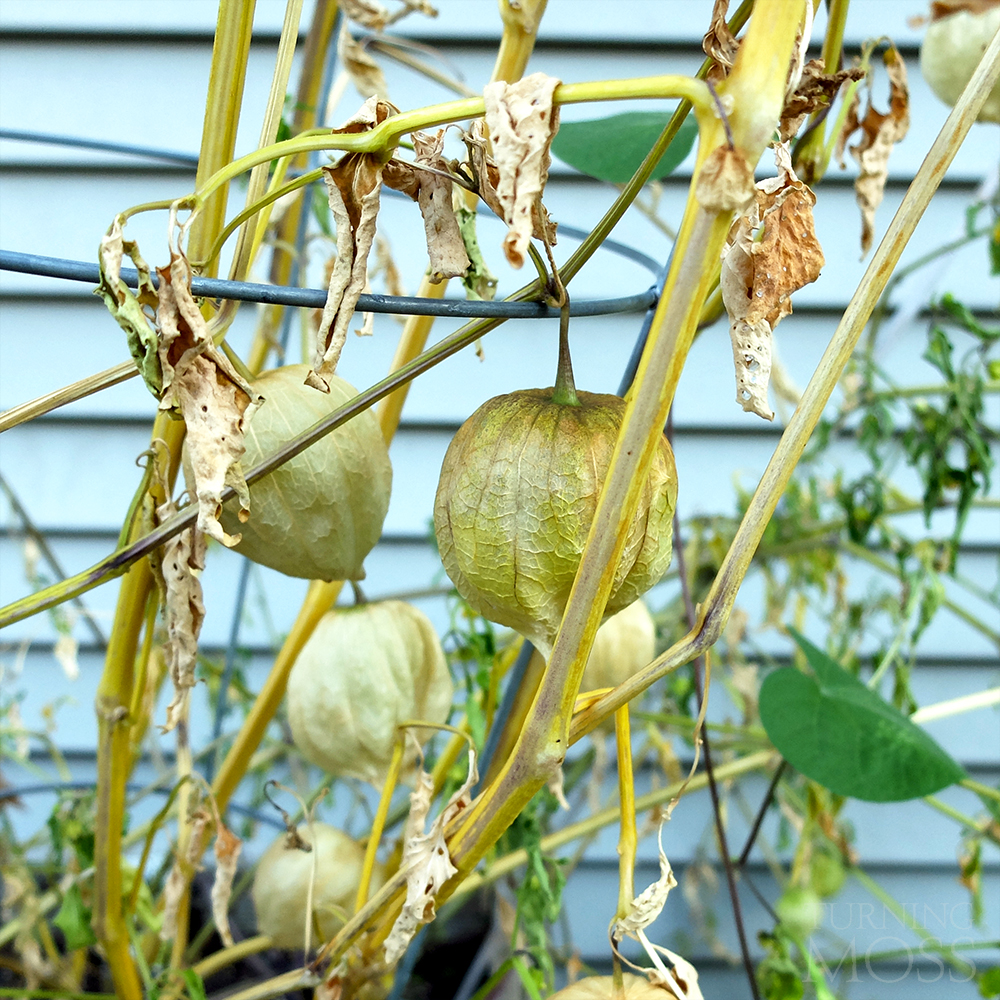 The Peppers stayed strong. Even though some of the leaves started to turn yellow, most of the plants still produced a good amount of peppers. The Chiltepens, just right of the Chard, still look like a super healthy and abundant plant, while the others seem to be dwindling at this point.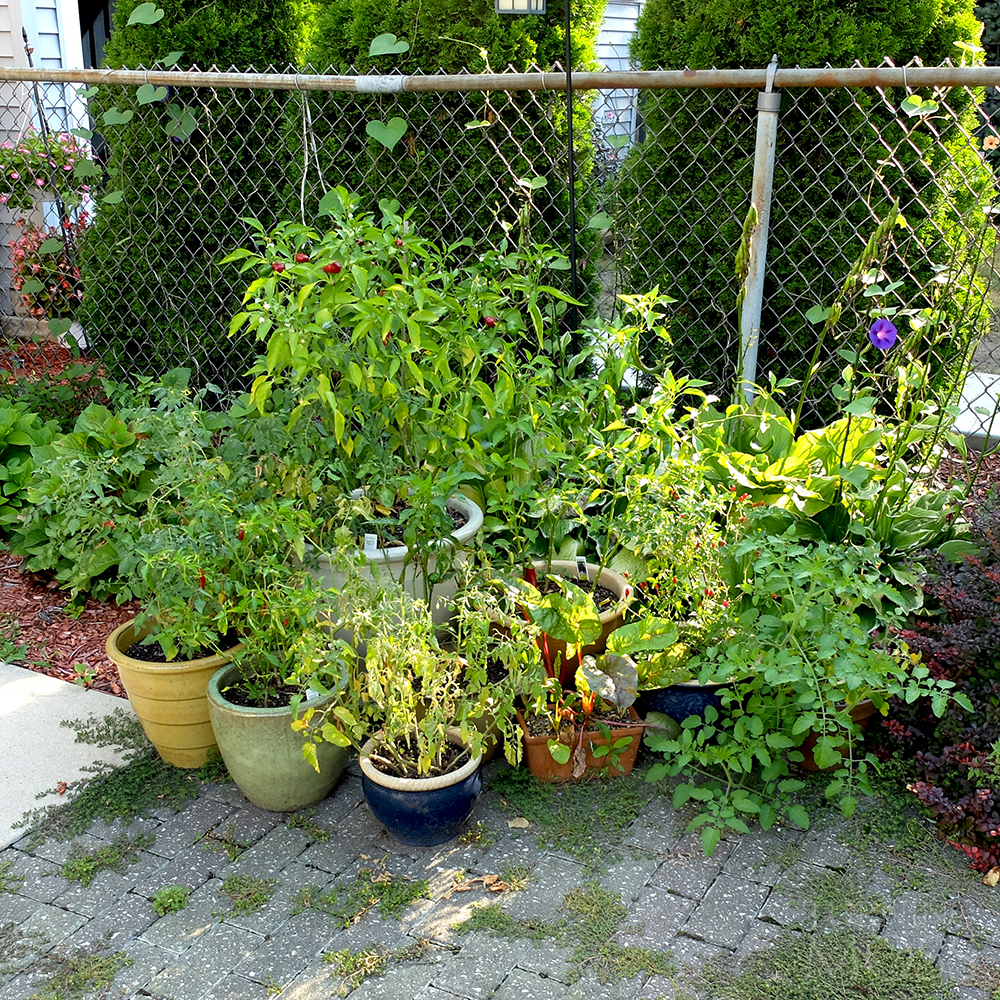 Remember those Rainbow Chard seeds I sprouted back in May? Well, eventually I lazily planted them in a too small terra cotta herb pot and just watered them along with the rest of the garden. I really didn't expect too much from them, however they really pulled through this month! Actually the leaves look amazing! They look so good, that the rest of the potted garden looks alive too. This was certainly a nice surprise after barely looking at the garden all month. Check out these gorgeous red vein leaves.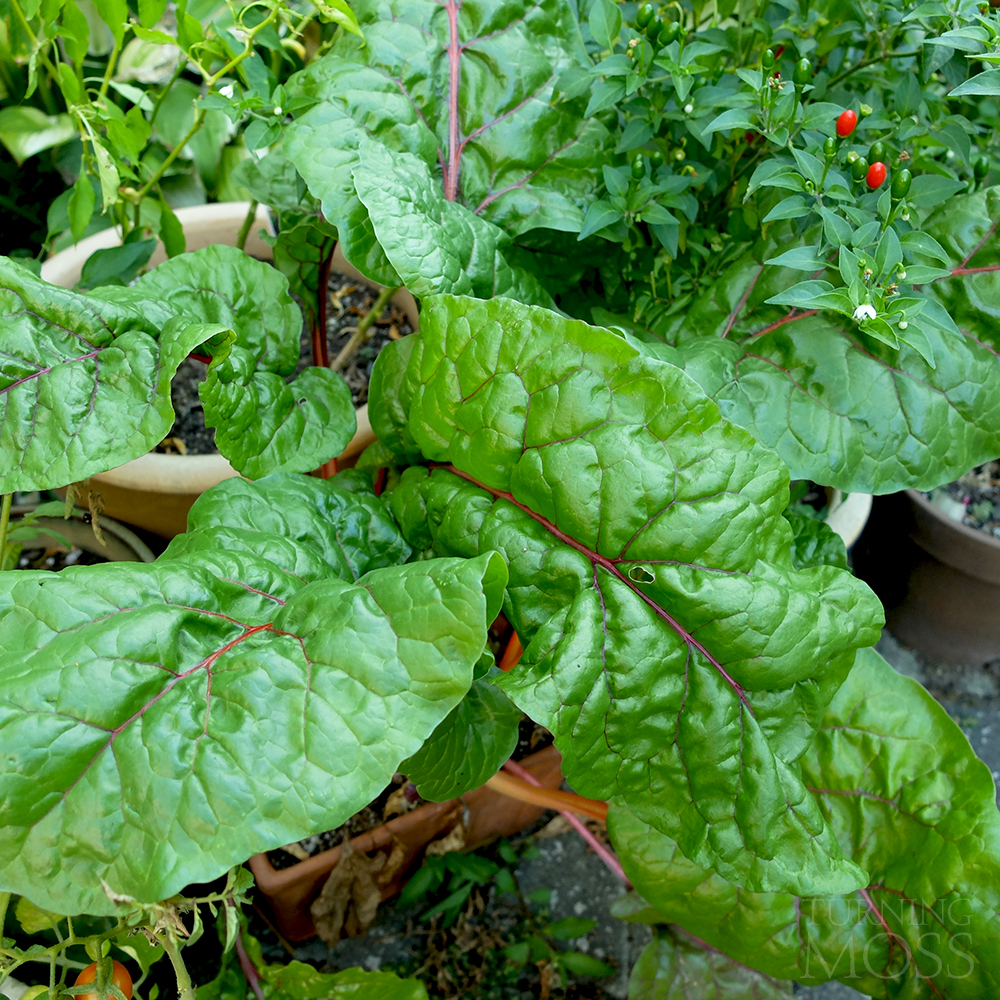 Just a quick update this for this month's progress. Fall has arrived and plants are gearing up for the winter. I know there is still some life left in this garden, so stay tuned for the final 2016 vegetable garden post- coming soon!
Look back to where we started in 2016 here: