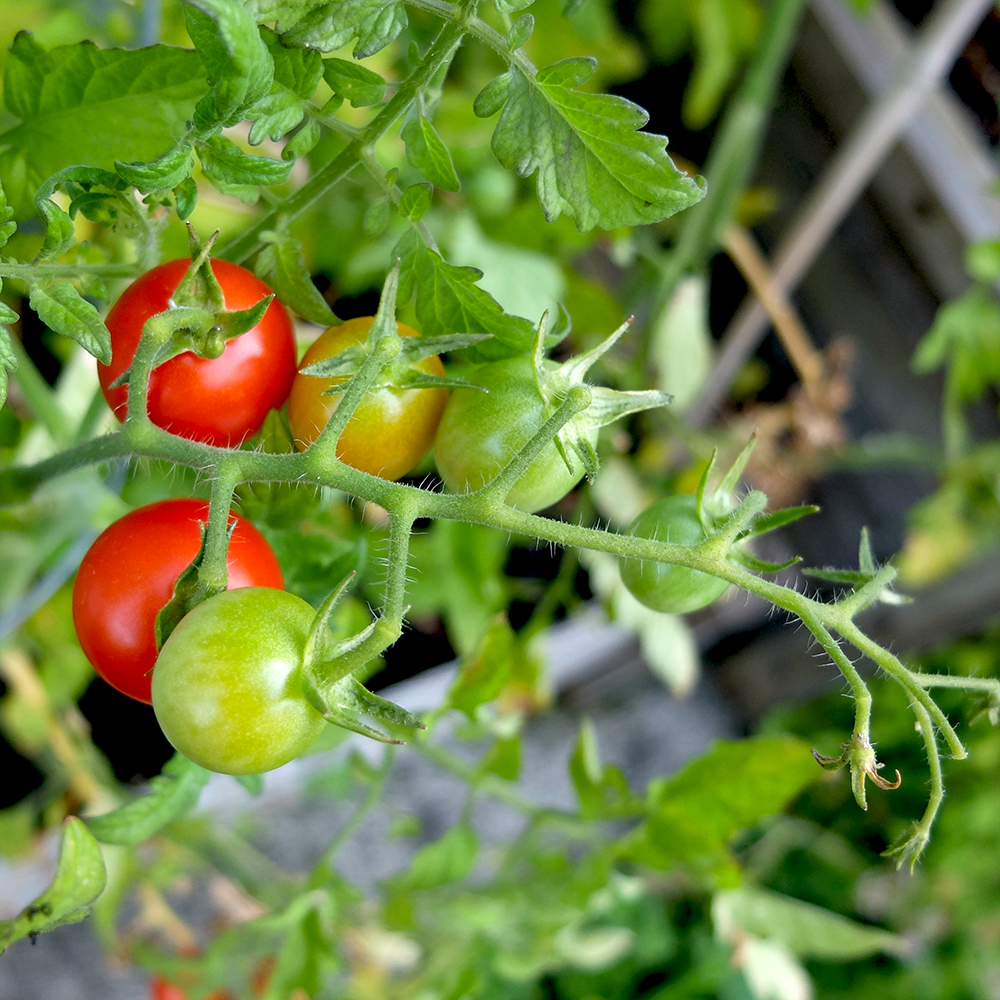 July, the third month of this years vegetable garden delivers the goods! We have been harvesting a ton of Cherry Tomatoes and Basil all month and in the second half we have seen an abundance of peppers rolling in. It's been a hot one Wally, and the garden is definitely feeling the burn, but that hasn't stopped it from continuing to blossom. Let's check out how things have been going over the past month.
We'll start out with the Cherry Tomatoes since they have been the star of Julys harvest. Just below is our first harvest at the very beginning of the month. Perfect looking specimens and delicious too! Below that are a few more Cherry Tomato picks, but not all of them! They were growing in abundance for the whole month, it seemed as though there were more red tomatoes every time we went outside. It was glorious and delicious, nothing quite like a home grown tomato, this is why we love to grow real food.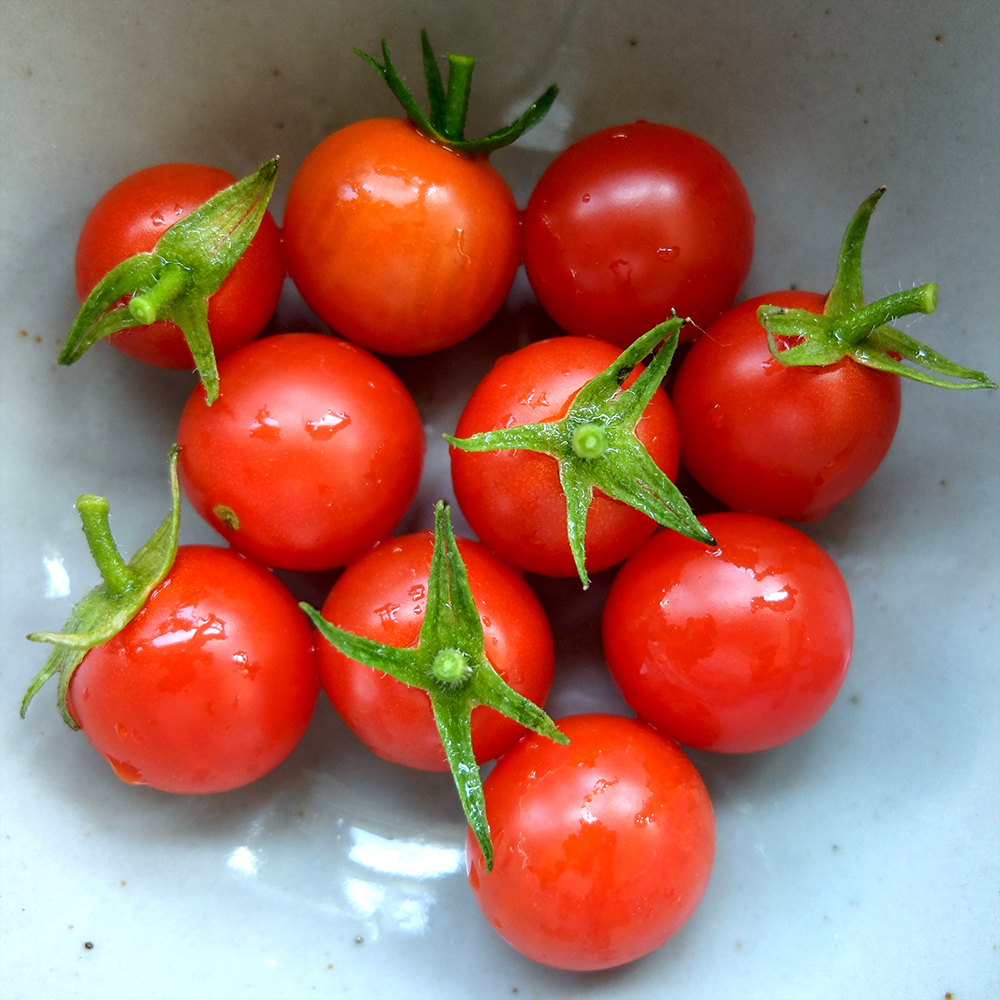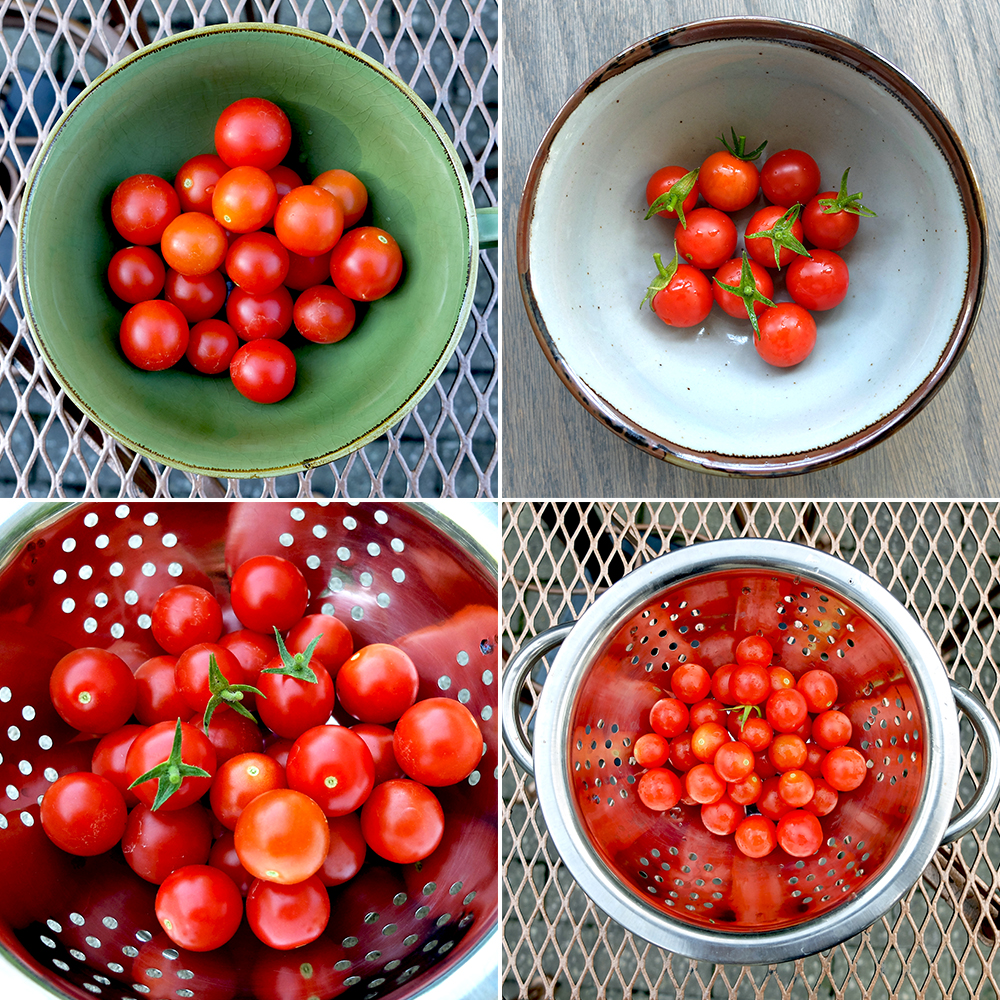 By the end of the month the Cherry Tomato harvest slowed down quite a bit, however we definitely have some more to come. These Cherry Tomato plants are starting to look a little shabby from the hot summer days of basking in full sunlight, but they're still doing a great job for us and we're thrilled with the fruit they have given us so far. Up next, let's check in with the tomatillos…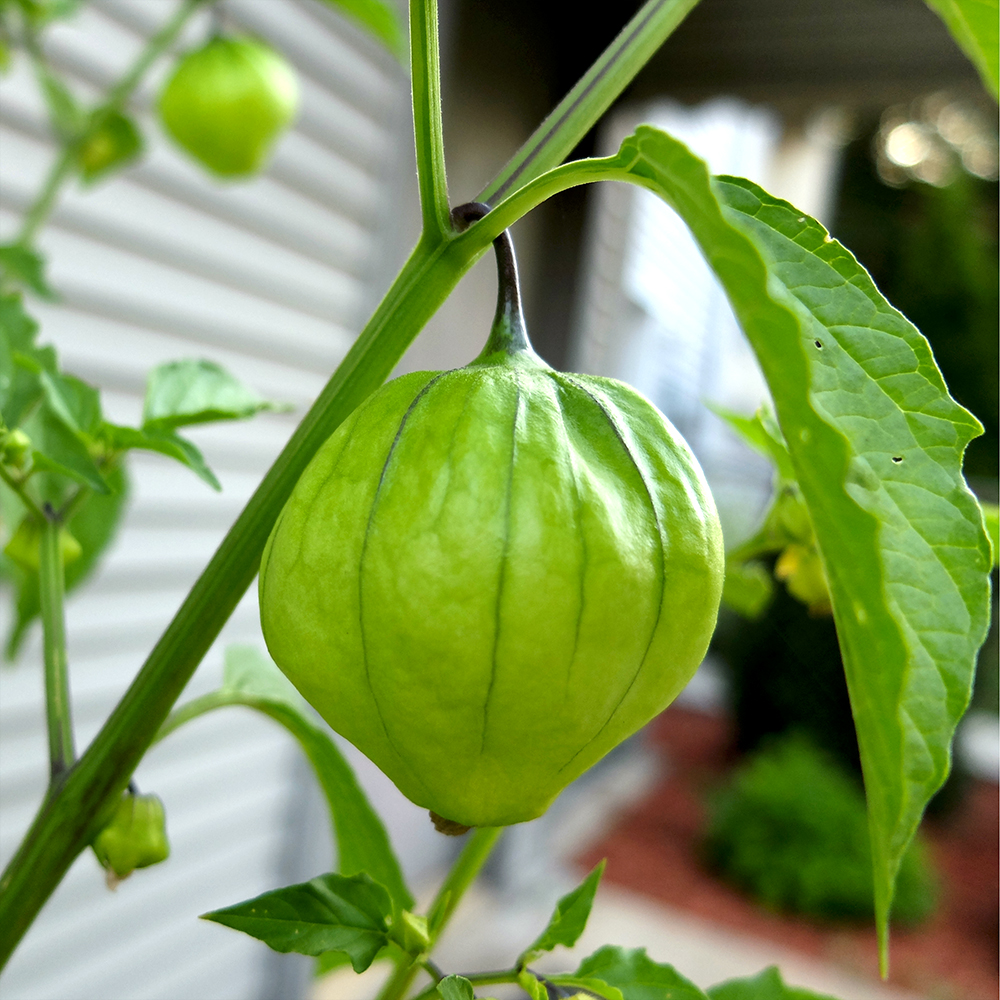 The Tomatillos are well in to their next growing phase. We have many "large"  Tomatillo husks hanging on the stalks. Throughout the beginning of the month they started to stiffen up at the base of the stem, the lower portion of the husk became wrinkled and has begun to pucker open slightly.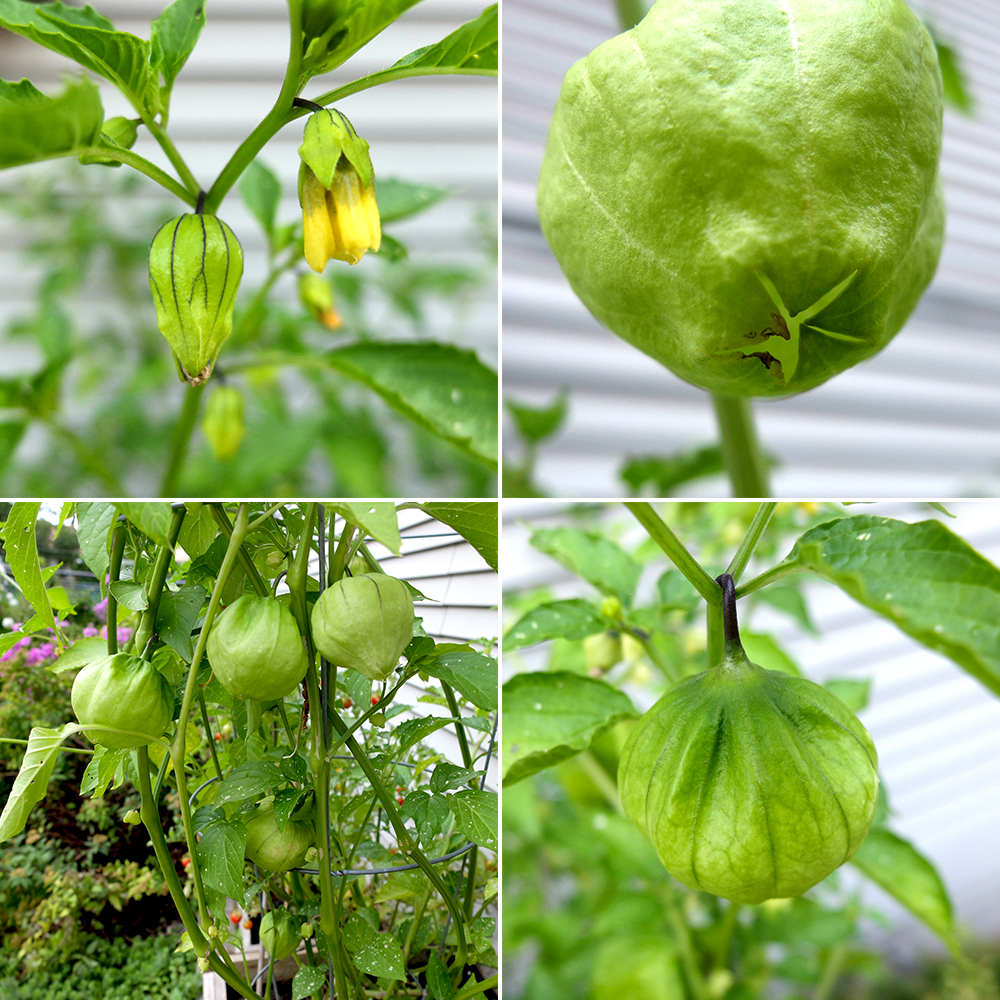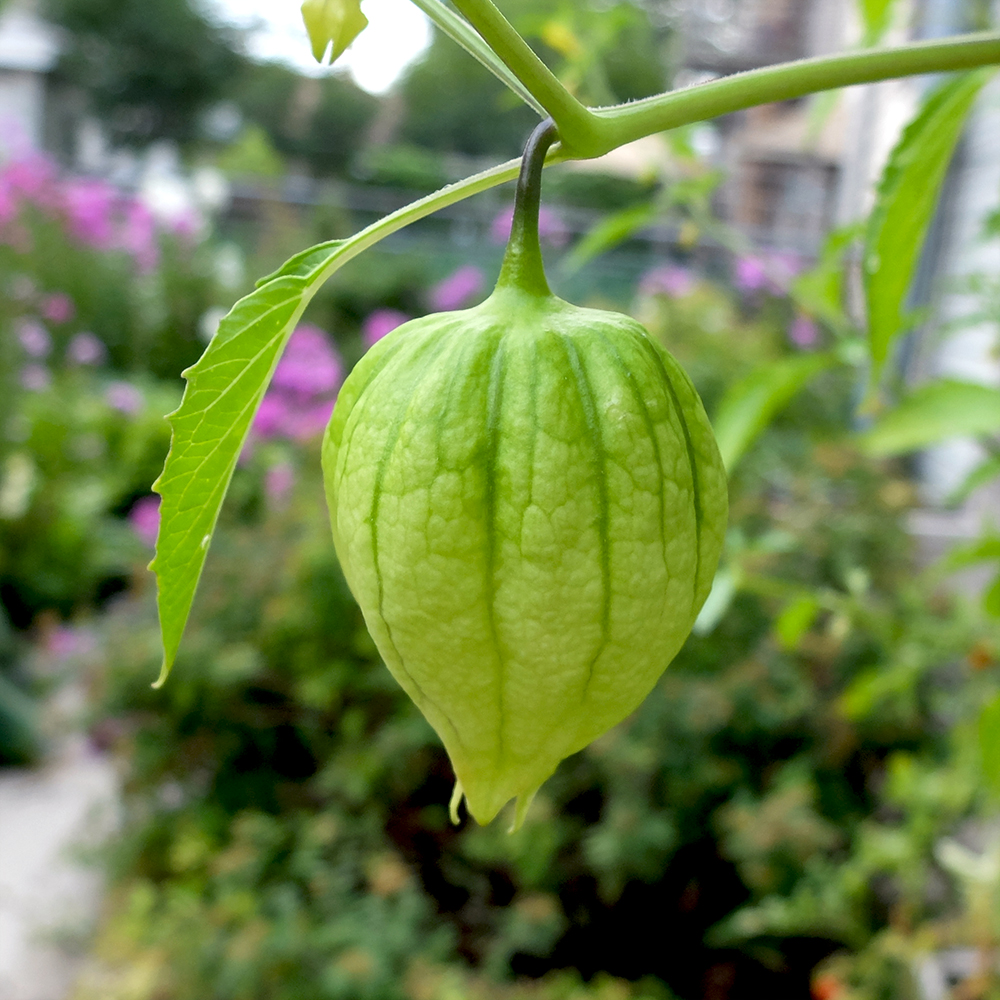 By the end of the month, you can squeeze the Tomatillos and feel that they are as large as their husks! The outer hulls are turning brown and more papery. They are ready to pick any day now! I am positive that there are decent sized Tomatillos hiding out in there! I think I will pick the first harvest this week.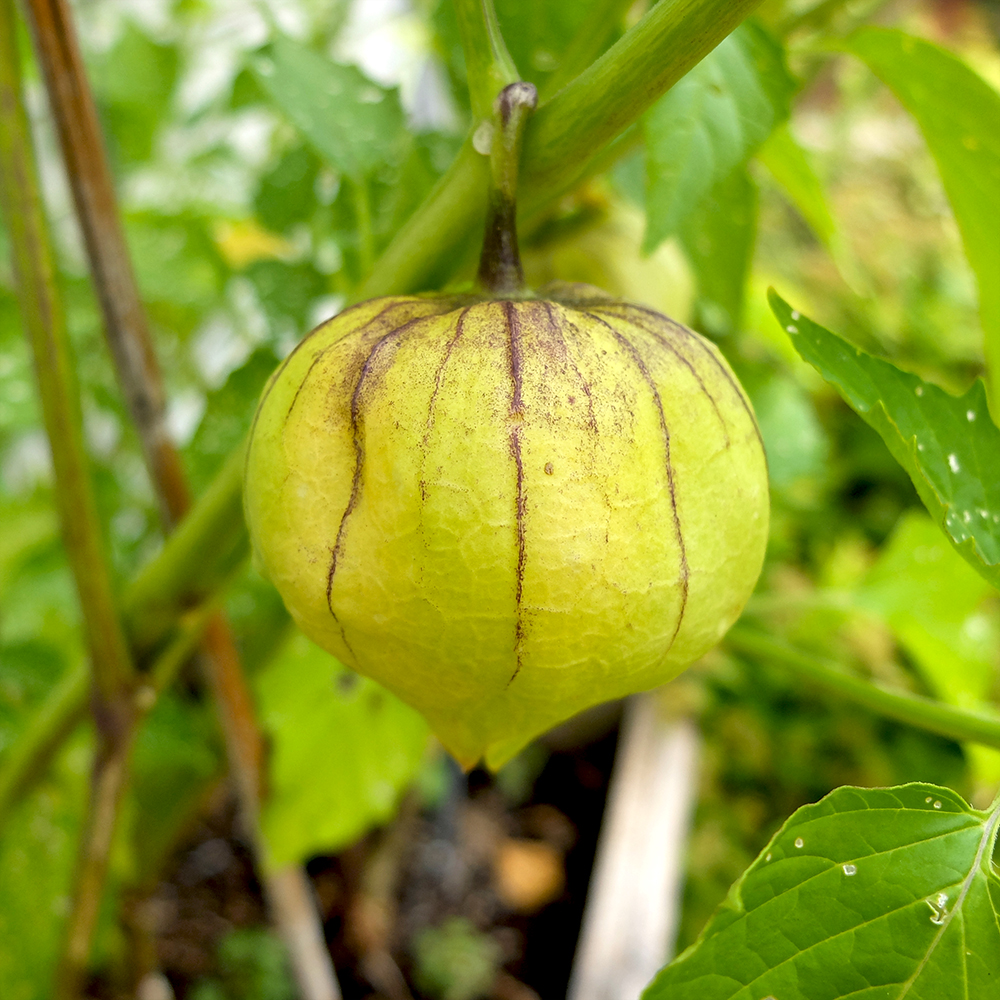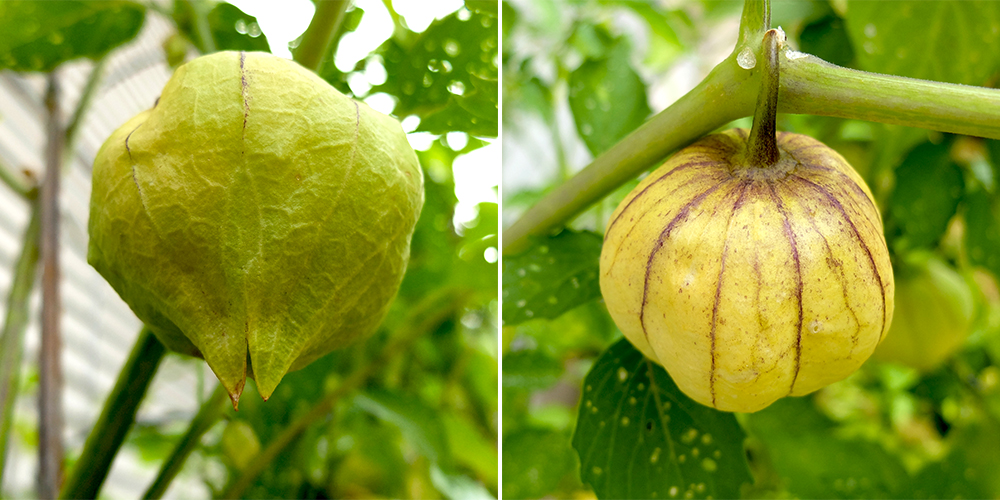 Over by the pepper garden we have a few more tomatoes growing. These Grape Tomatoes were started from seed and lazily planted in pots late in the season. Although they were planted in a small pot, we are starting to seeing some little tomatoes forming- and they look good too!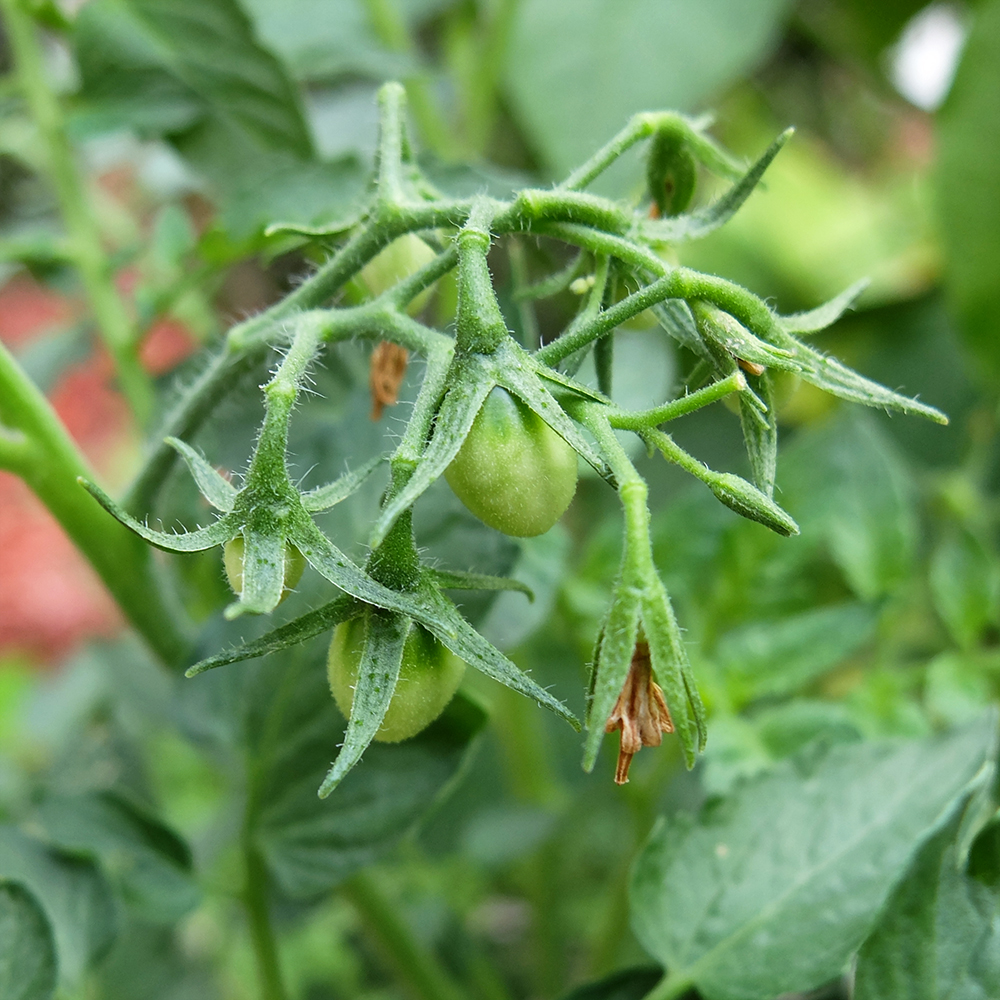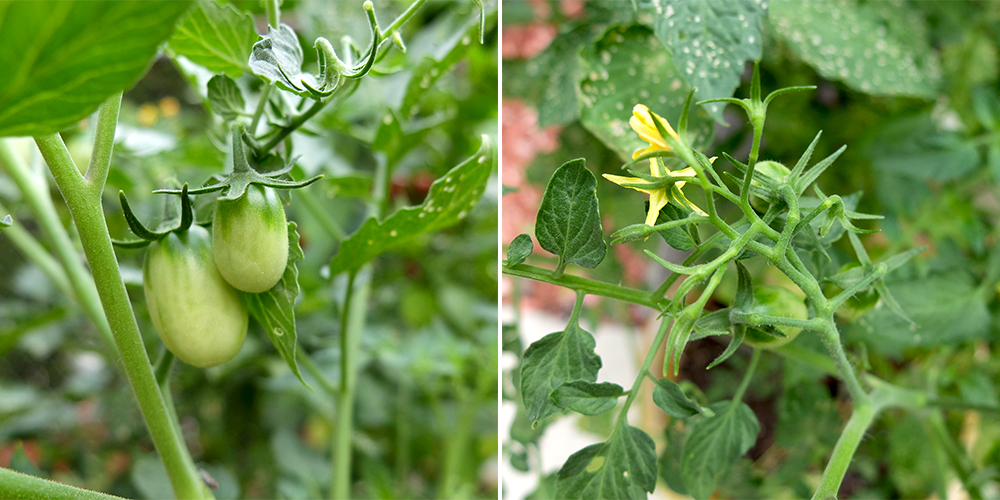 From afar the pepper garden looks similar to last months update, however up close there is a lot more going on. We've got a lot of red peppers coming in from every pot an we have started to harvest.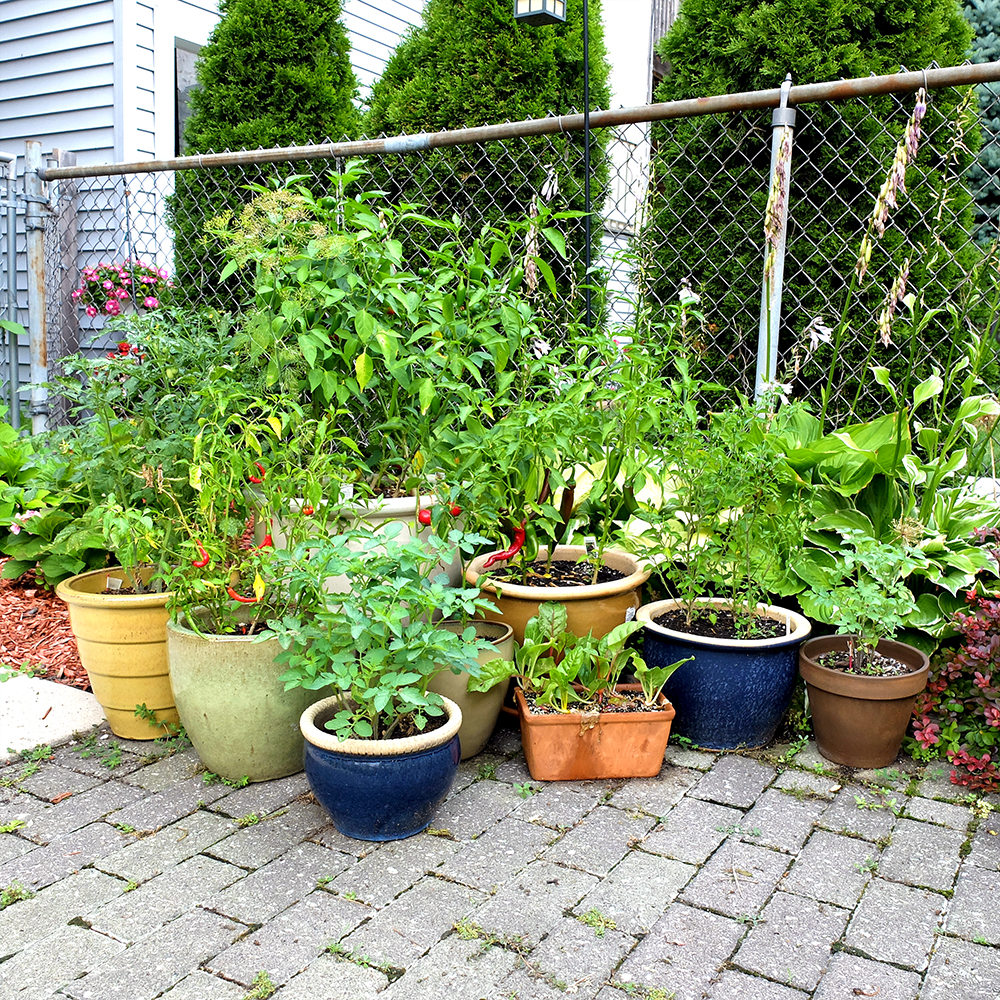 The Cayenne Peppers started their growth process right away, we started to see baby Cayennes last month and this month we are ready to harvest. We have picked about 3 of the Cayenne Peppers so far, they started to turn red about mid month and there are many more are on the way. I will likely dry these peppers out to make a Cayenne Pepper powder.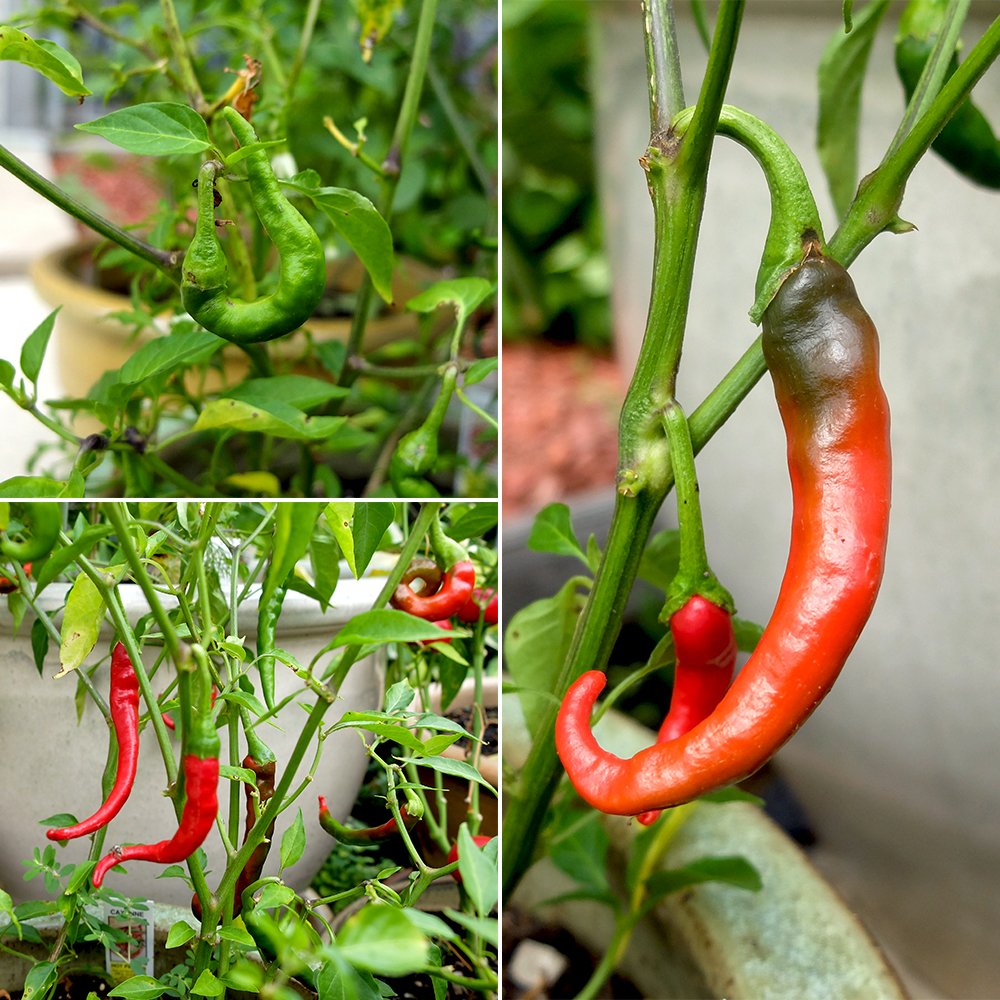 The Hot Cherry Peppers have been the strongest growing peppers in our garden this year. They are potted alongside the Jalapeños which happen to be the weakest peppers of our bunch. We are seeing a ton of Cherry Peppers and have harvested about a dozen already with more turing red right now.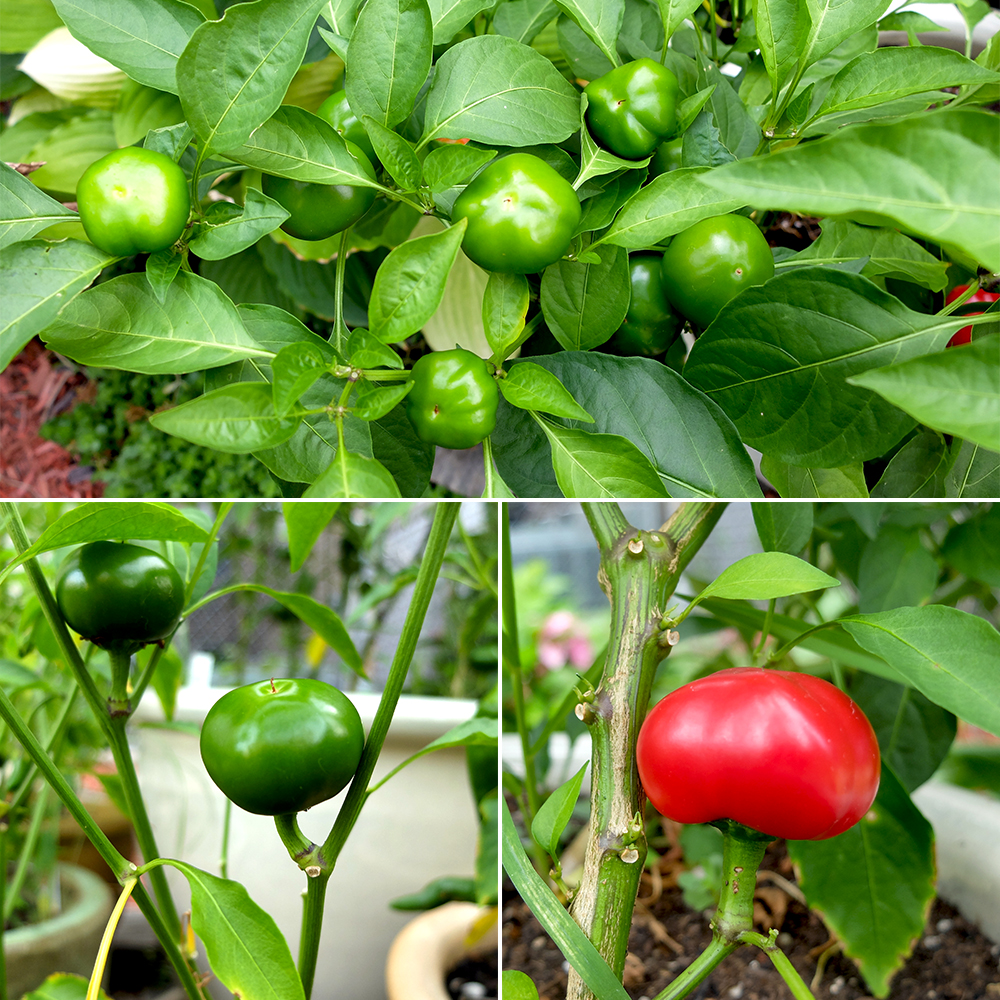 These peppers are solid and round. We have yet to eat them this year,  but I'm thinking it would be nice to pickle them. We should have plenty more to experiment with. Here are the first handful to be picked, many more to come!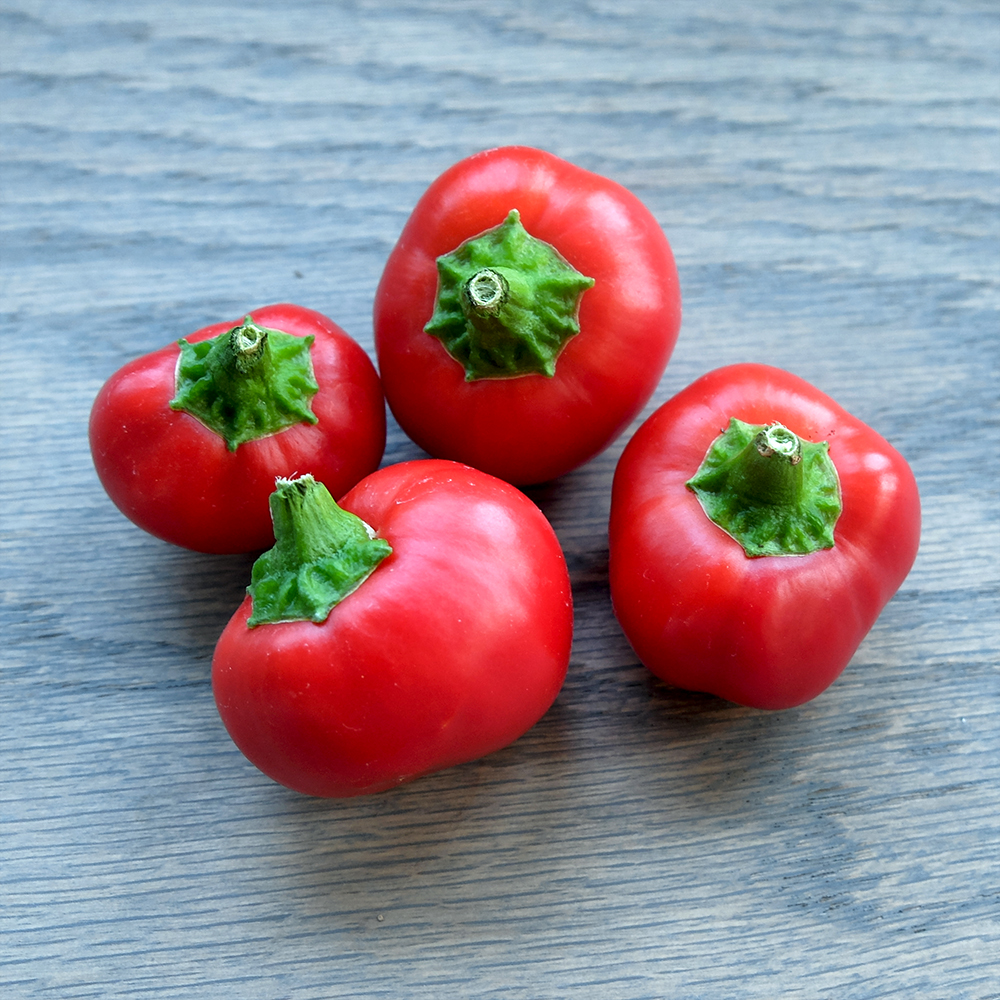 I haven't given much of an update on the Jalapeños in the previous garden updates because they haven't been doing much until this month. For whatever reason, this year my Jalapeño plants have been growing a bit slow to start, however, at the beginning of July we started to see some baby peppers and by the end of the month we've got full grown Jalapeños that are ready to harvest.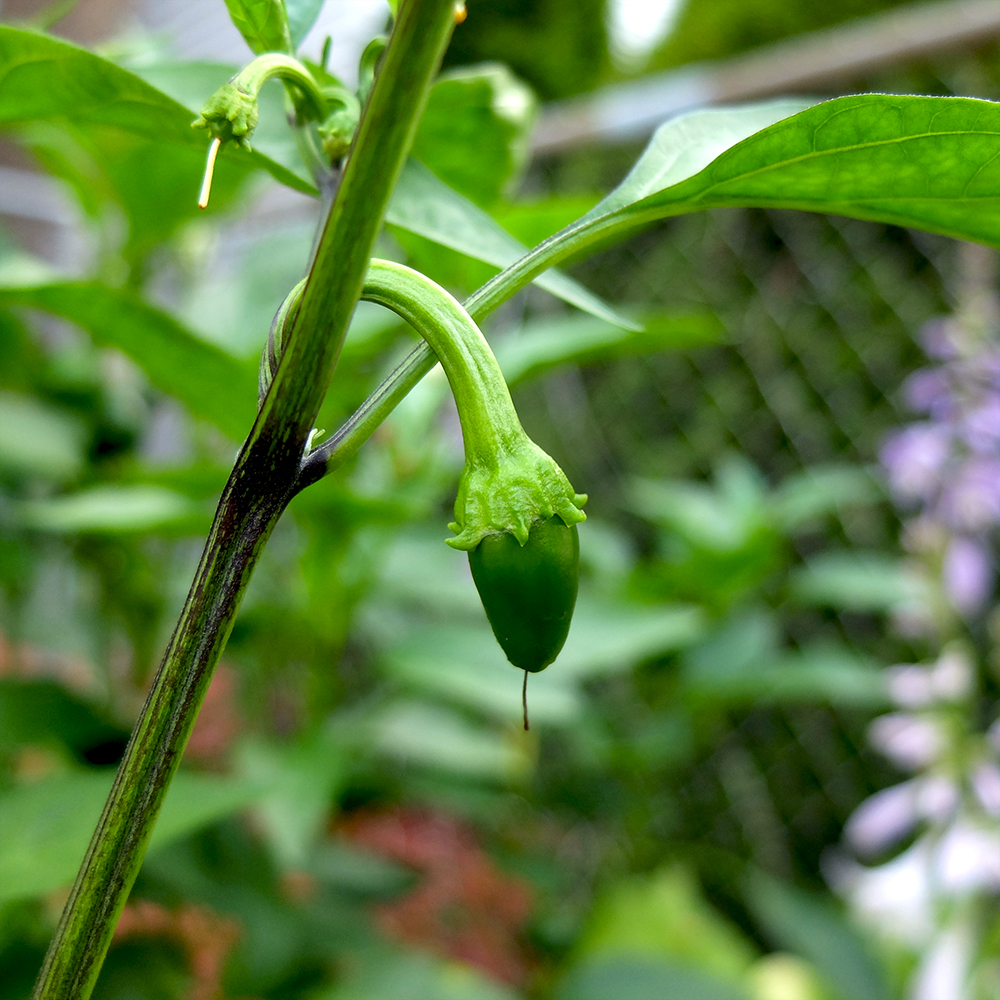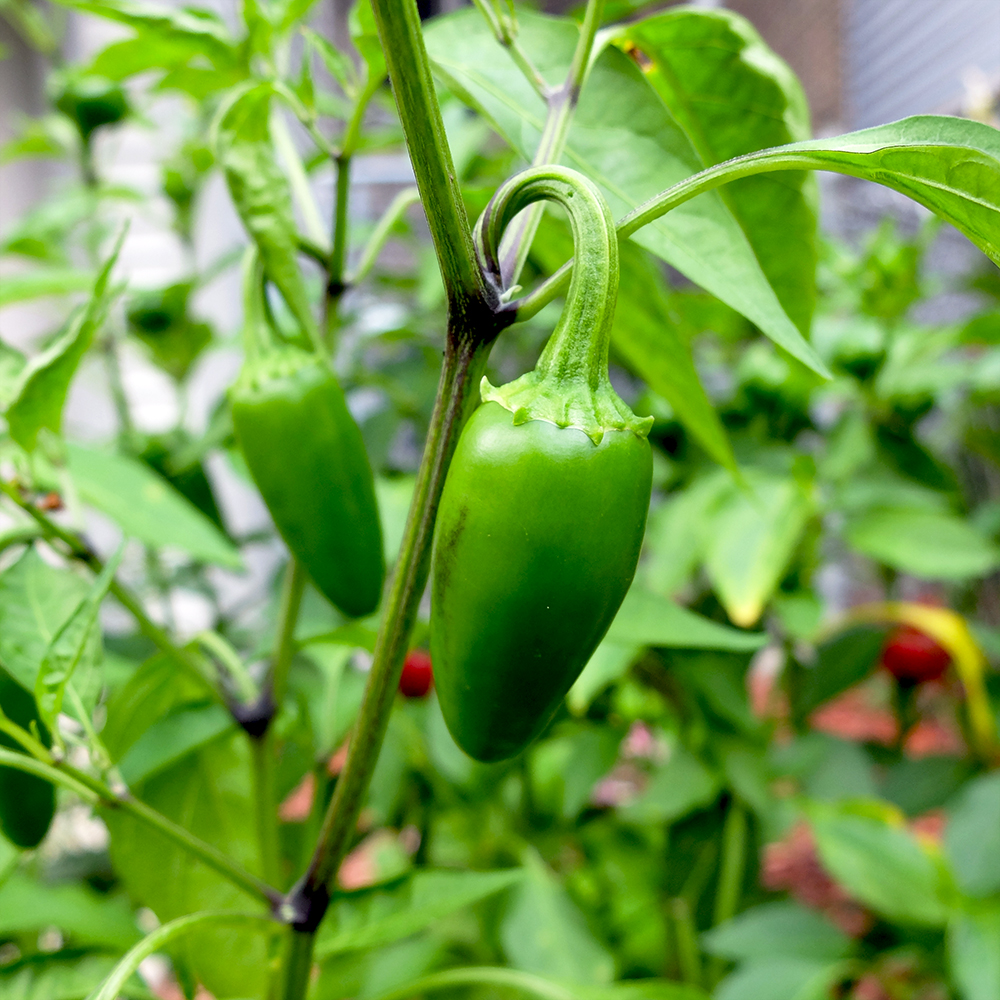 The Guajillo peppers have been growing strong for the whole season, we have seen a lot of growth in the past month, but seemed to hit a plateau for a few weeks… and then in mid July we start to see these peppers change into a nice deep red.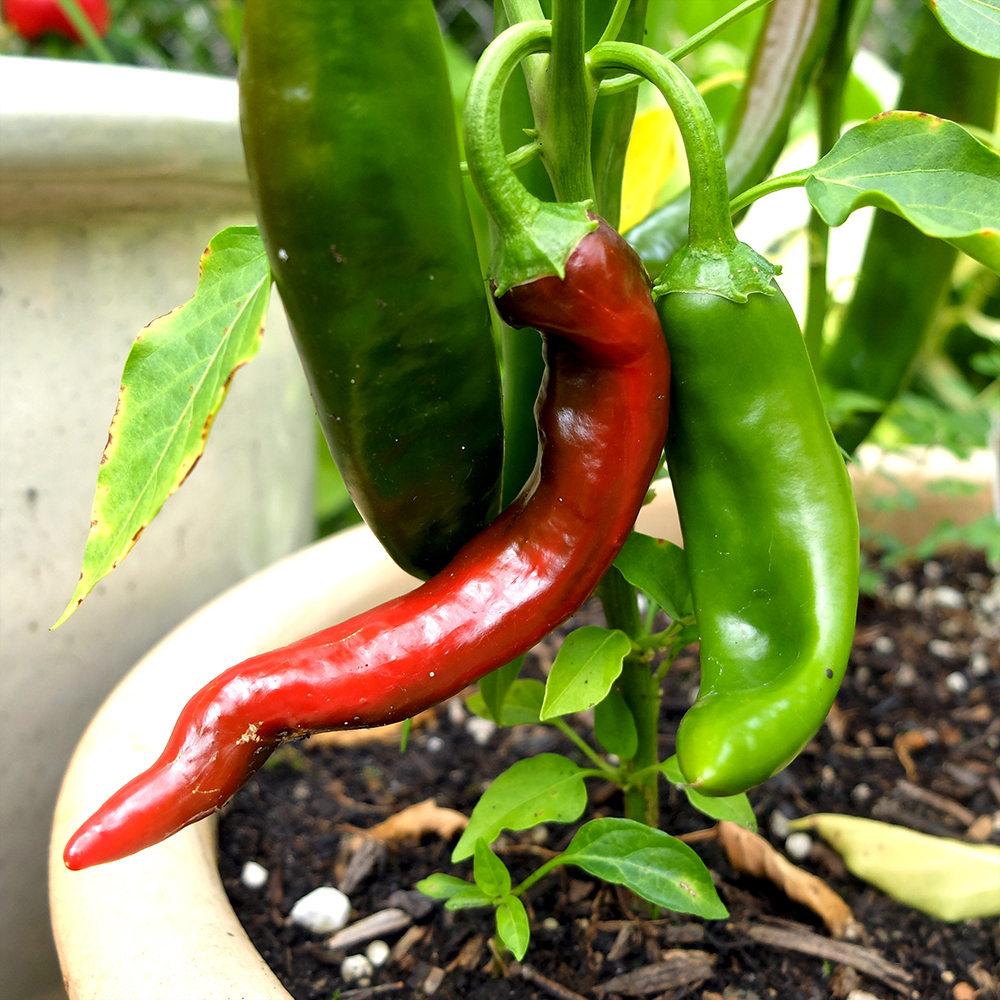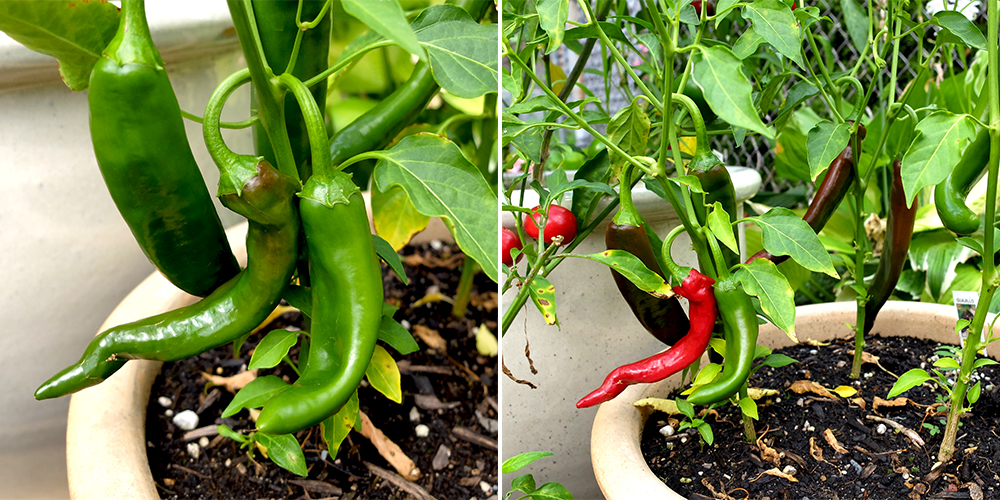 Here is a glimpse of one of the first Pepper harvest of this year. We've got Cayenne Peppers, Cherry Peppers, and one Guajillo Pepper to start.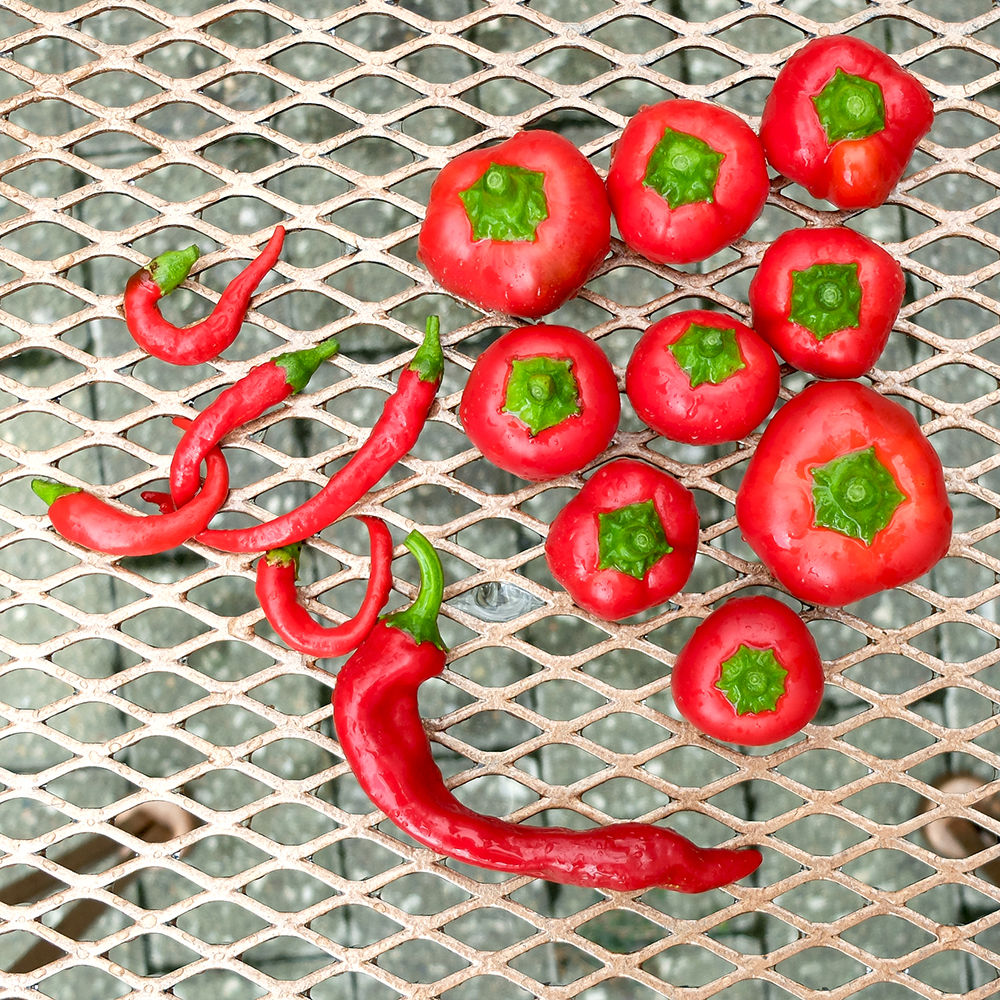 But that's not all of the peppers, we also are growing Chiltepins! We have yet to harvest these little guys, but they are ready to pick any day now. They're only about half an inch long, but from what I read, they are supposed to pack a punch. I'm looking forward to eating these tiny peppers to find out how hot they really are.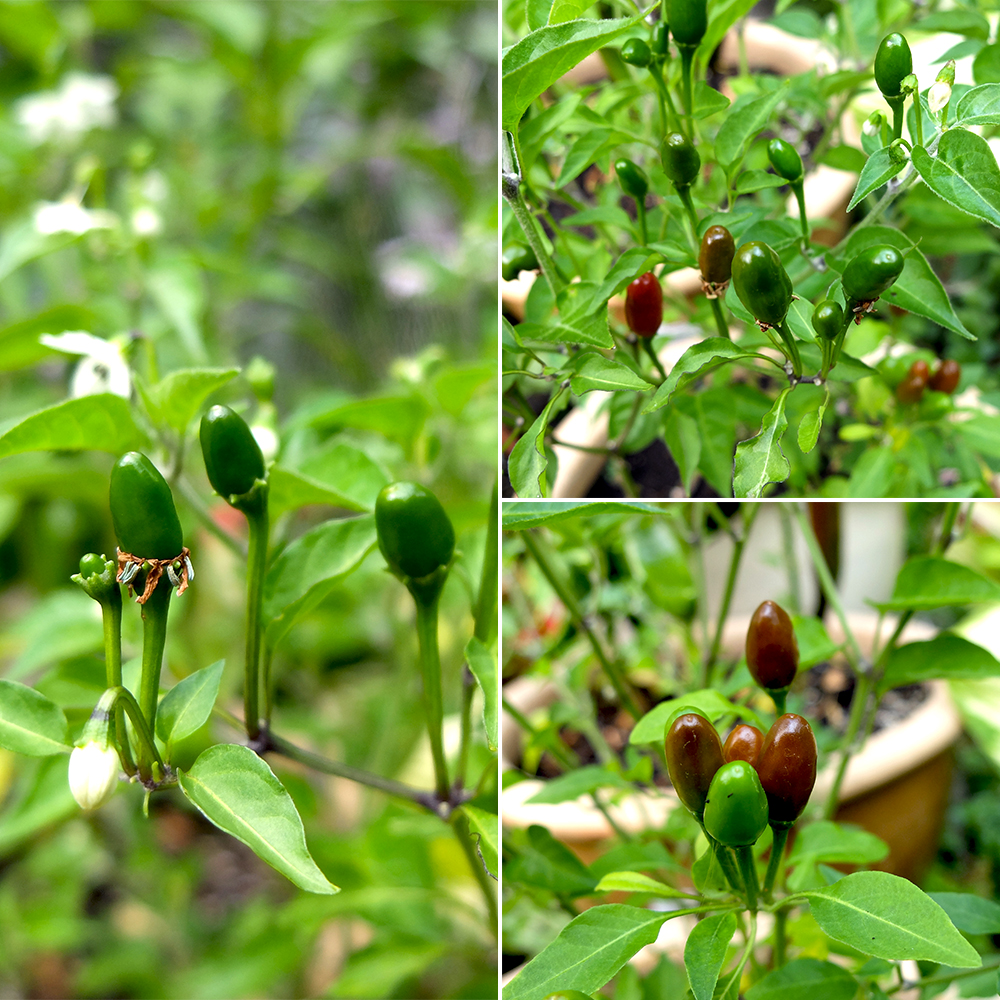 Beyond peppers, we have been growing Basil in a few places. In the beginning of July we started a window sill pot with some Basil seeds. In one month of growth, we have been able to harvest and enjoy it with much more to come…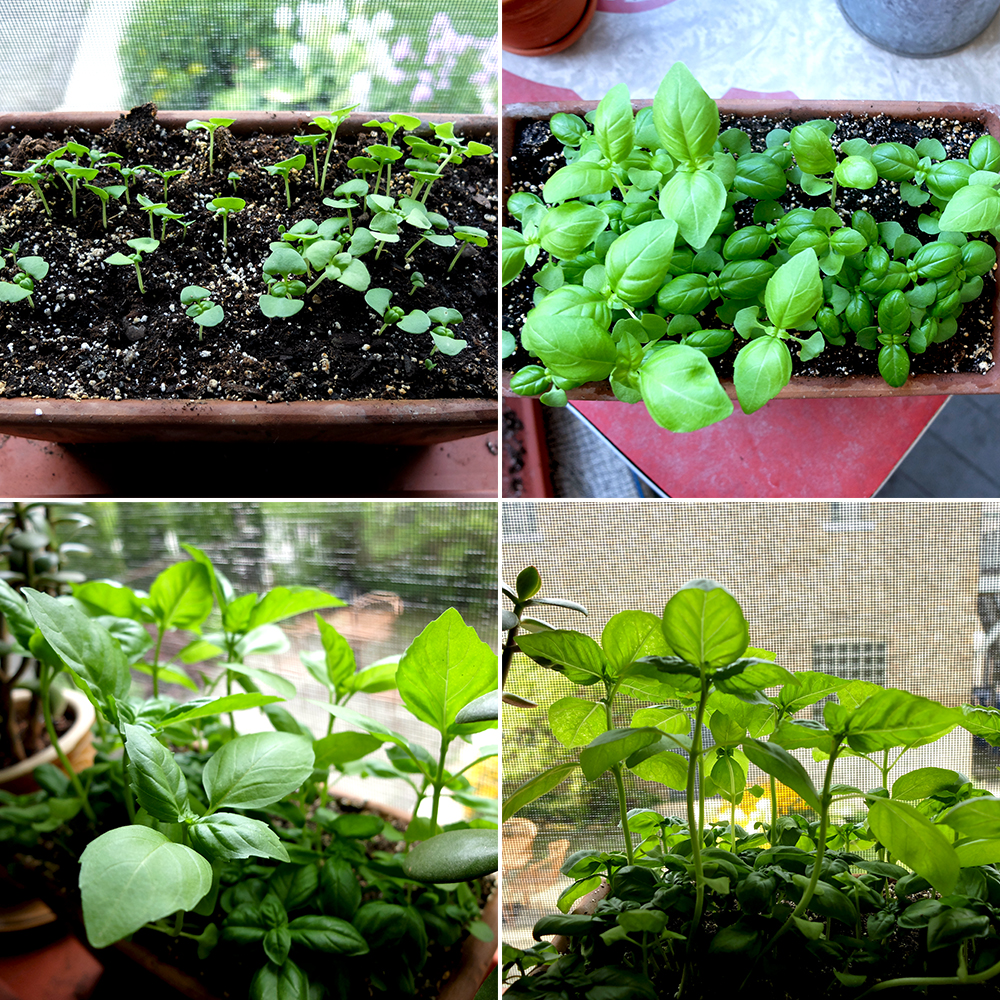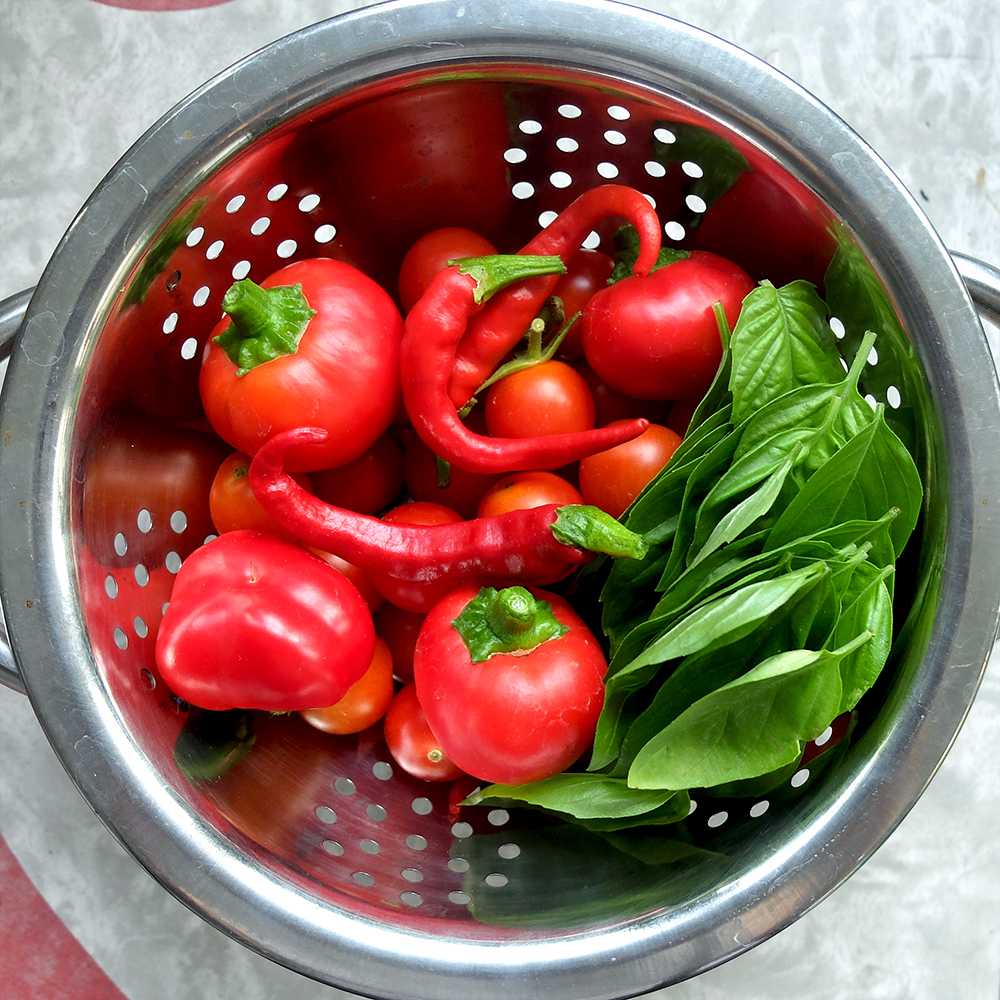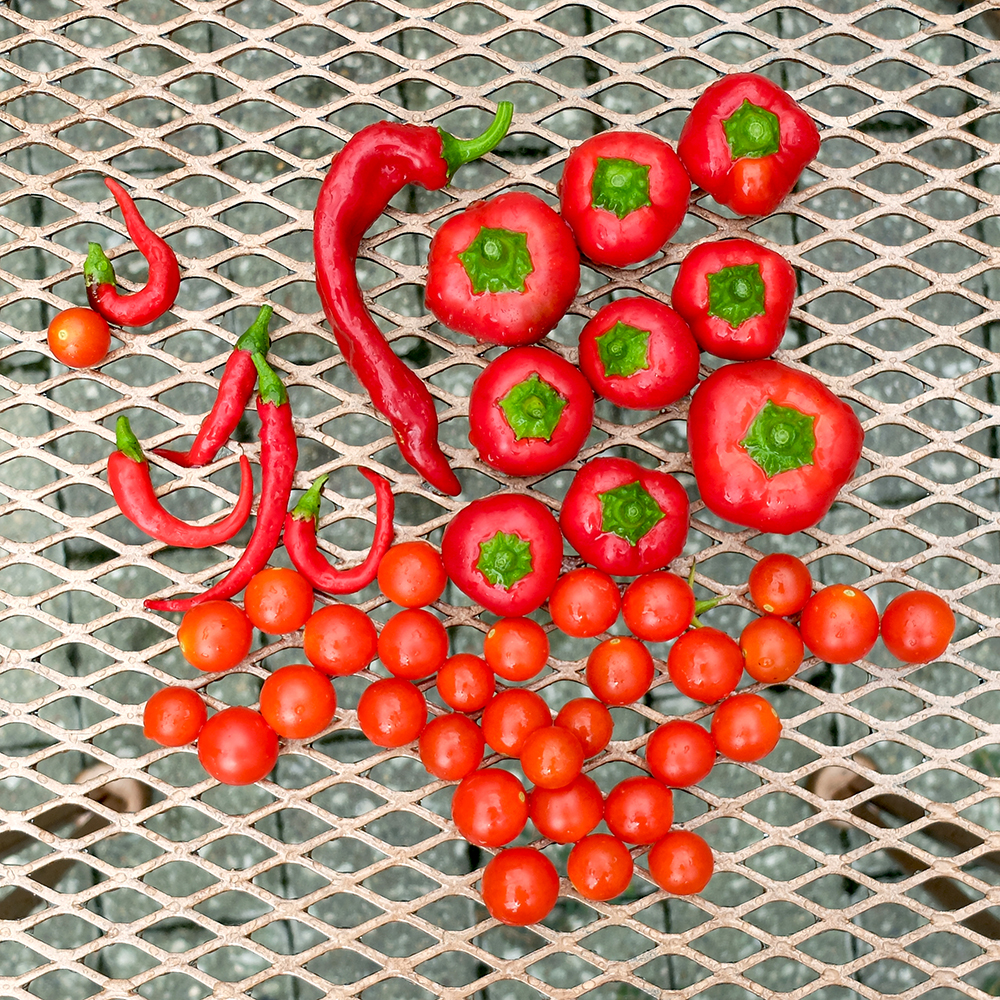 That's about it for this month! Lots of good stuff, but it's just the beginning- August is sure to bring a few more delicious harvests. Thanks for joining along as we are growing through the summer of 2016. It's hard to believe that we have already arrived to August (One of my favorite months).
Check out more of this years garden updates here: