My yard is fairly chaotic, new plants sprout up daily and it can be difficult to decipher which sprout is desirable or not. I'm sure I have pulled a few "wrong" sprouts over the years, but that's okay, managing weeds and a garden is a never ending story. This year I wanted to try to add a few new flowers to the yard. Since I've never grown these varieties before and I don't know what they look like when they're young, I thought it would be fun to start them from seed first. This way they may have a chance of survival.
I picked up a few types of flowers to start out with – Hollyhock, Delphinium, Poppy (Red Corn), Poppy (Iceland Mix), Cosmos (early sensation), Dianthus (Pink), and also a few sunflower seeds left over from last year. A nice mix of perennials and annuals.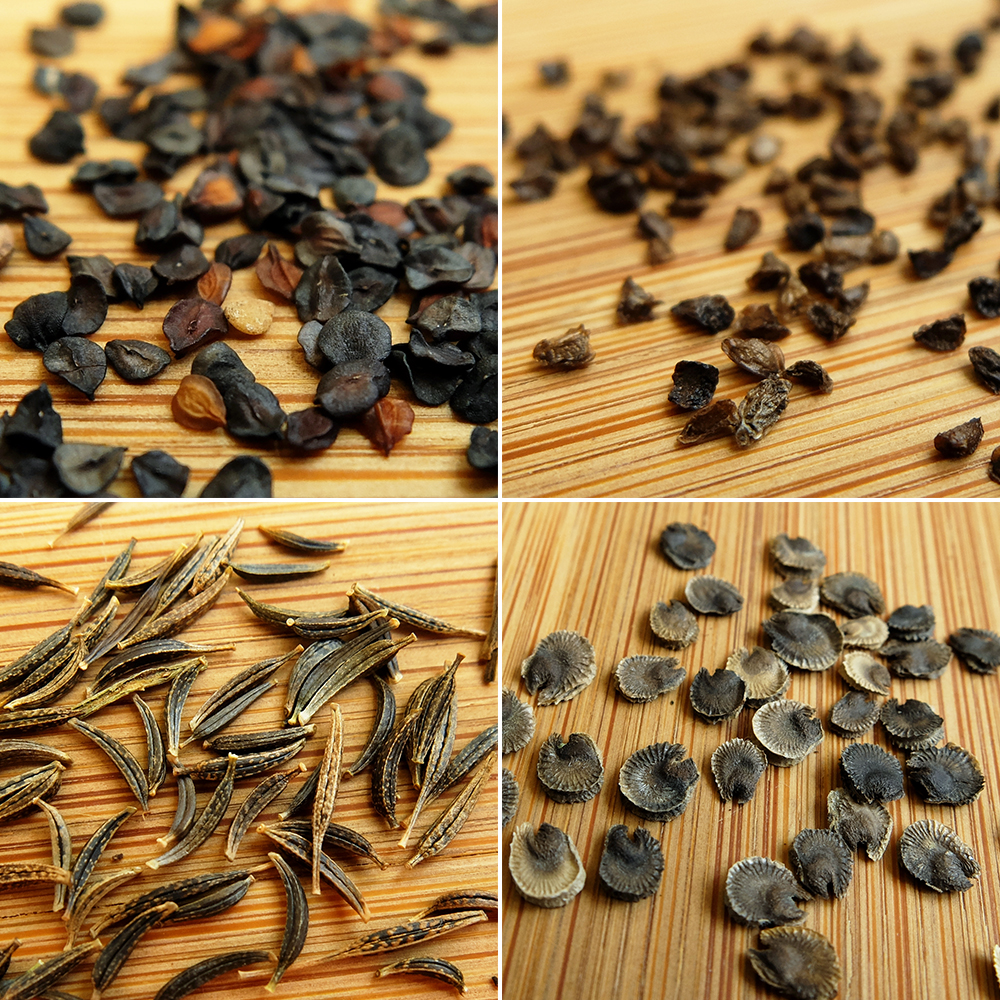 Clockwise from top left – Dianthus seeds, Delphinium seeds, Cosmos seeds, Hollyhock seeds. I love looking at seeds, each one is so different and it's pretty amazing that such a tiny little seed can turn into something so wildly different.
I planted these seeds back on April 22nd in cardboard egg cartons with a seedling potting mix. I made seedling markers with some plastic tooth pics, masking tape, and a ball point pen.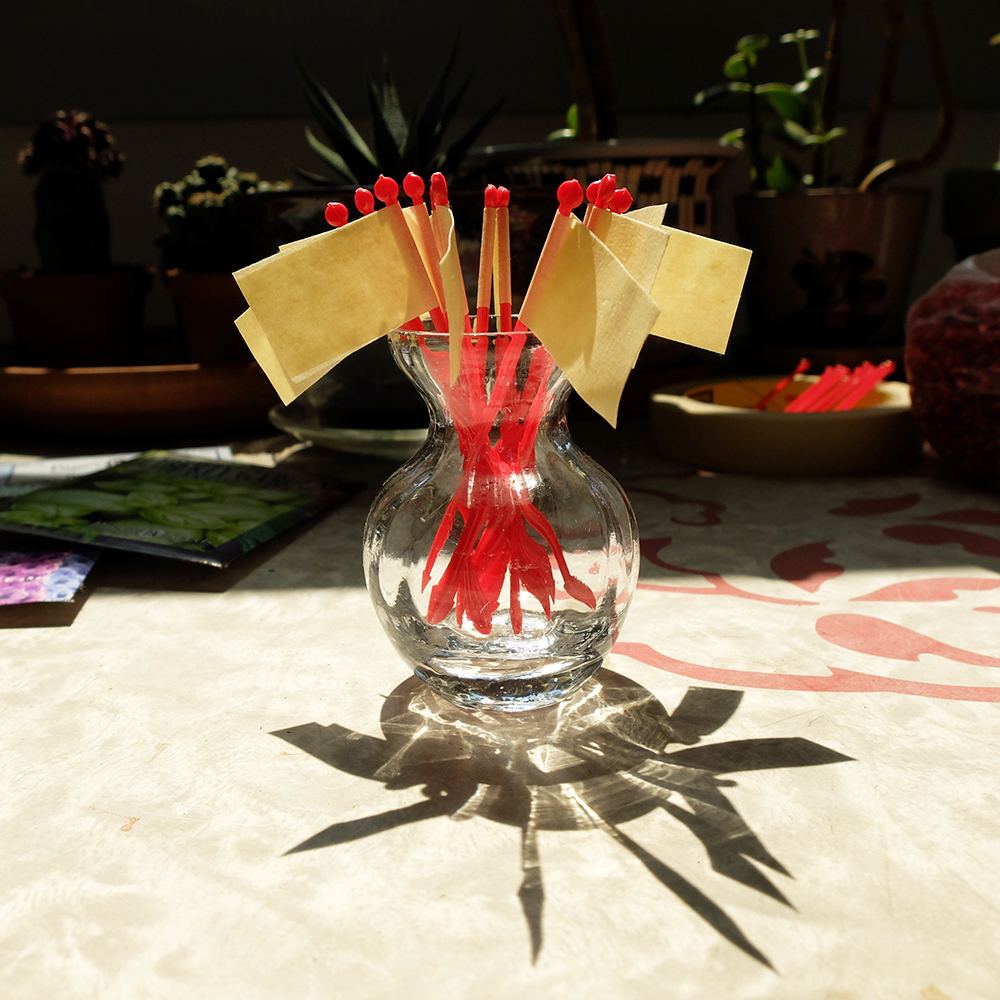 Using egg cartons to start your sprouts is great, they're biodegradable, you can easily water it from the bottom, and once the roots develop they can grow right through the soggy cardboard if they need to. You can basically plant the seedling along with the carton into the ground if you'd like. Method: Fill the egg cups with your soil, dampen it, and place your seeds and cover them with a thin layer of dirt.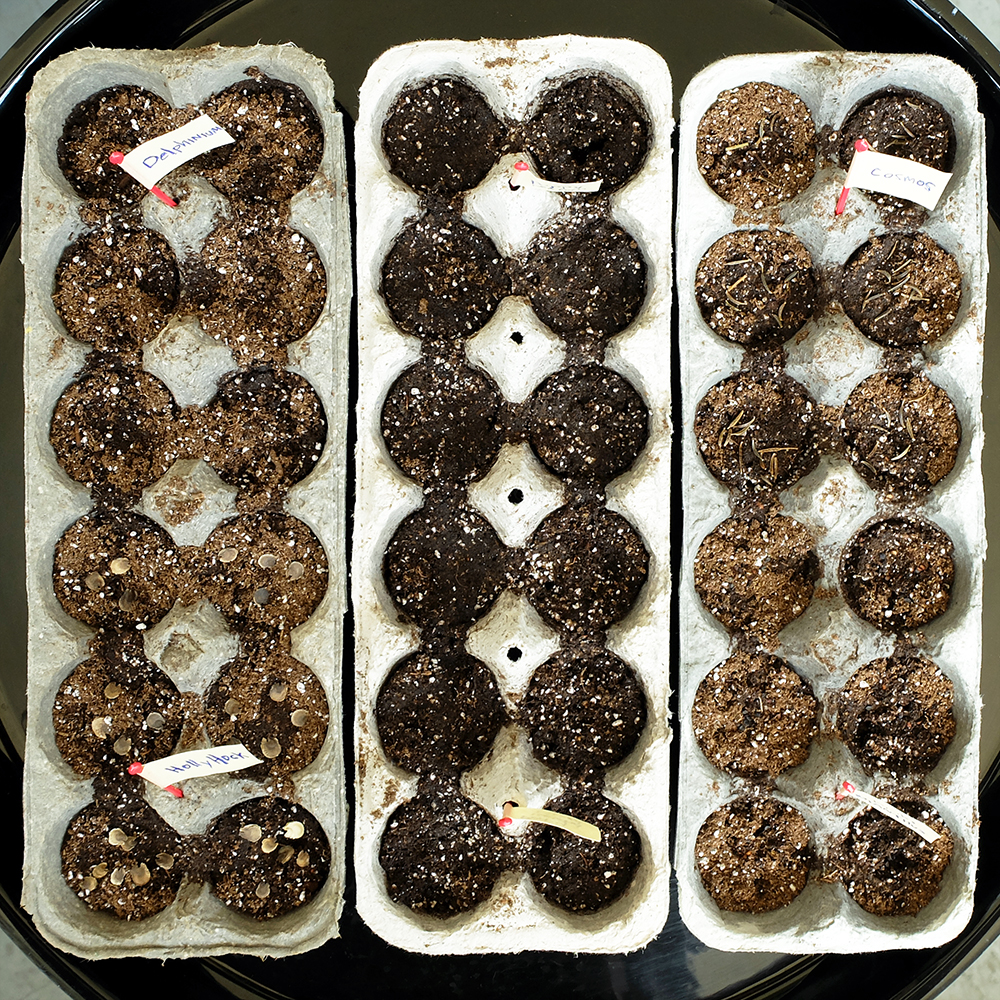 Once I put the top layer of soil over the seeds, I used a spray bottle to mist the soil down rather than pouring water over the top. I generally like to water from the bottom and mist from the top, it works best for me.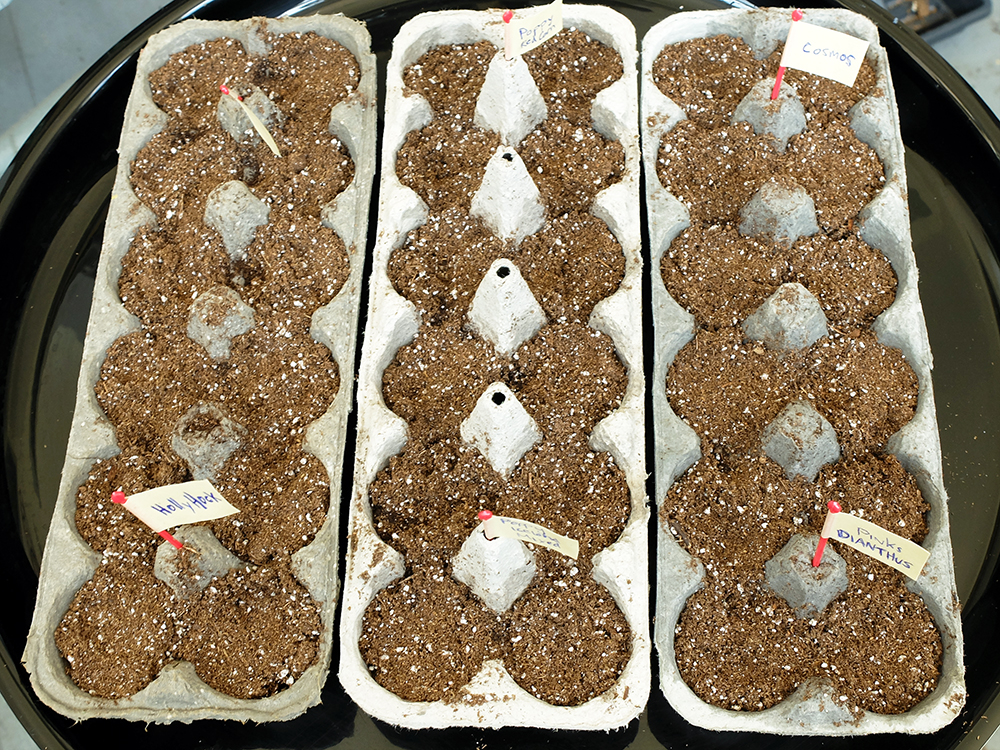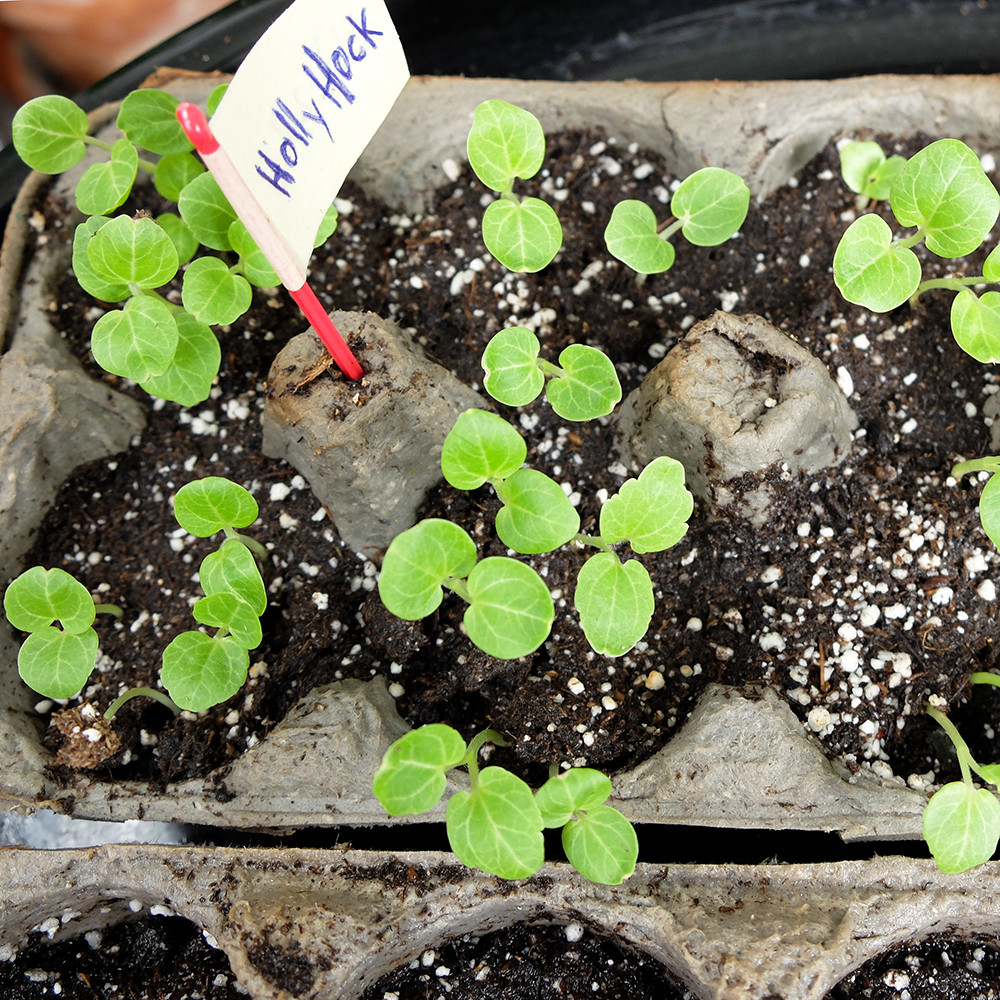 Just about everything sprouted within about a week, these pictures are taken about two weeks after planting, May 6th. The only seeds that have yet to emerge are the Delphiniums, all others look great. The middle section has the 2 varieties of Poppies, the sprouts are so delicate – it's not recommended to transplant poppies, but I did it anyway and I will likely add some more seeds directly into the ground as well.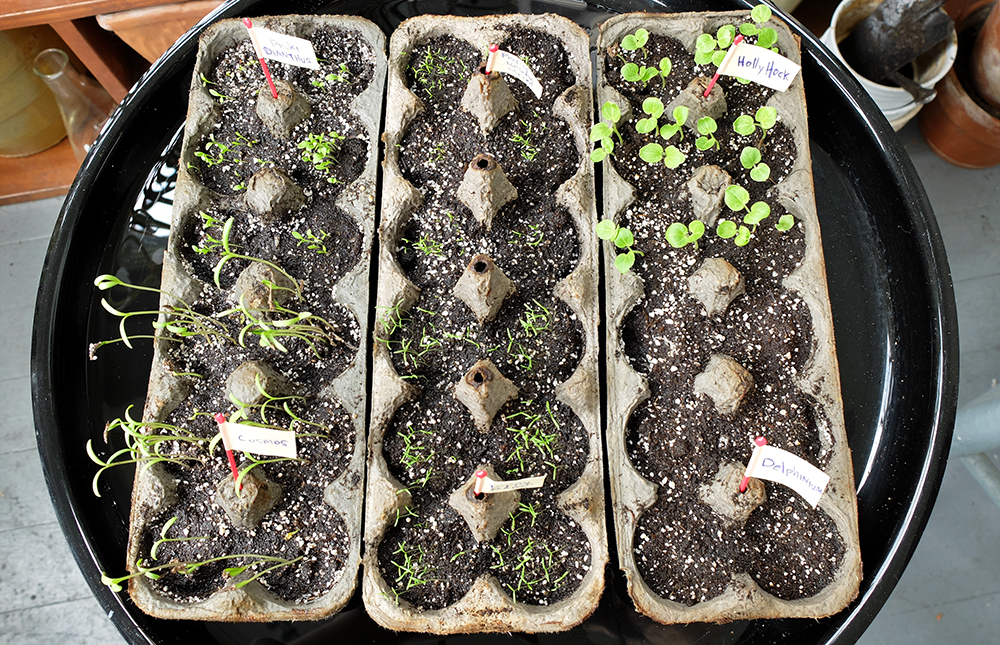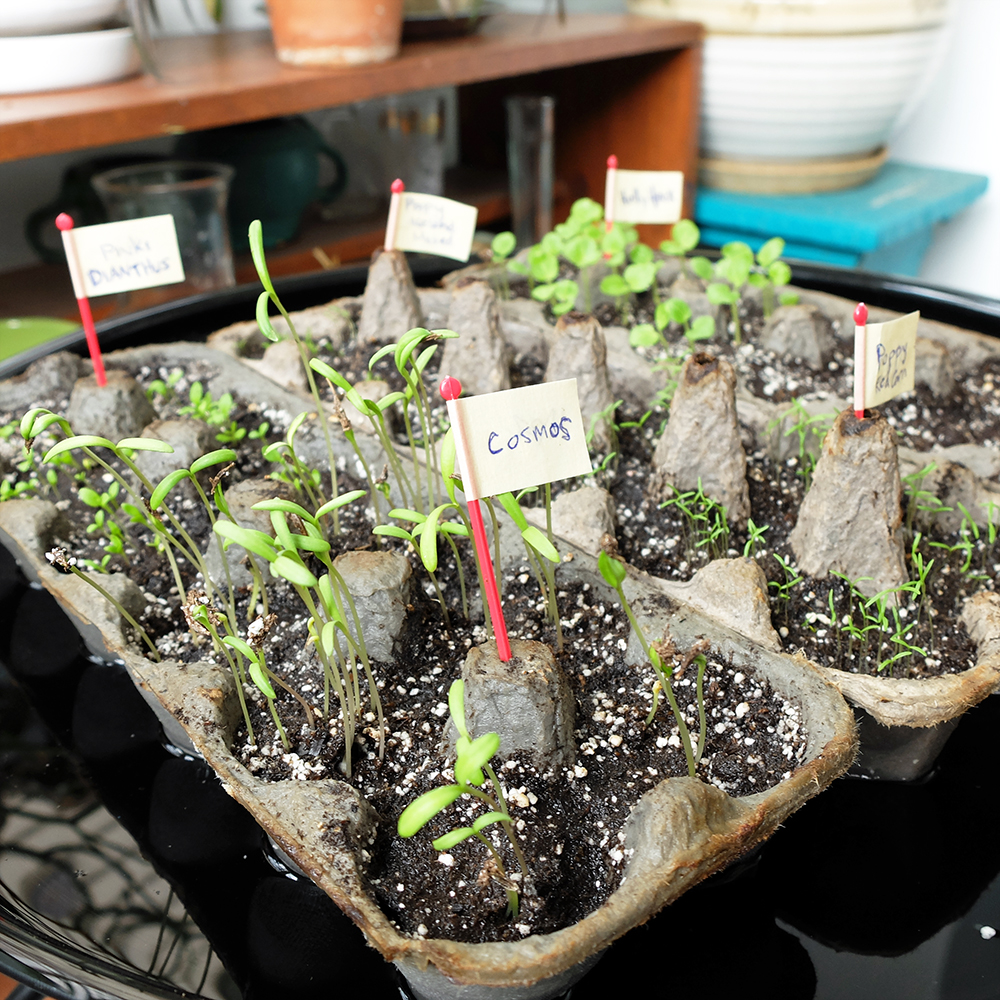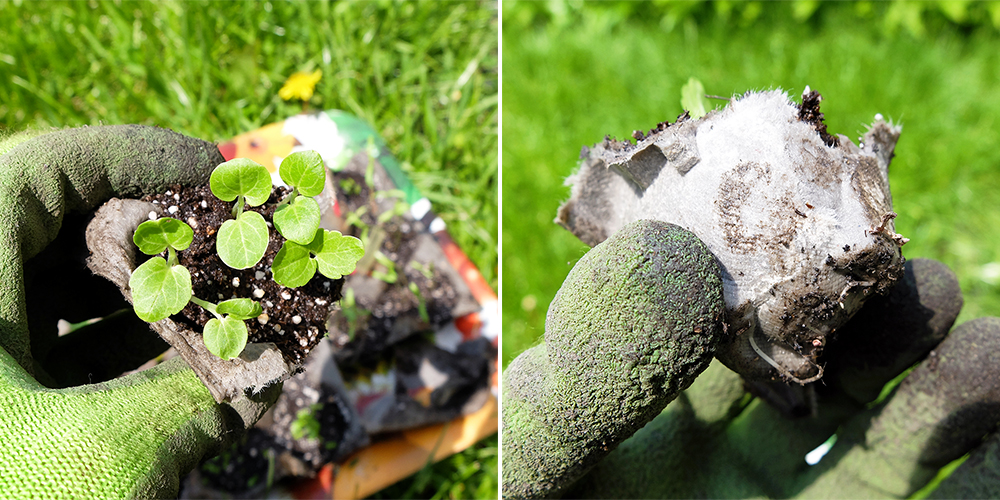 I planted these seedlings in various spots around the yard, this curved row weaves through a patch of (out of control) Black Eyed Susans – I planted mostly Hollyhocks and Cosmos here because they were the strongest of the sprouts and they have the best chance of getting as tall or taller than the Black Eyed Susans. Hopefully they can catch up quick enough, this area tends to build up rather quickly come mid-May.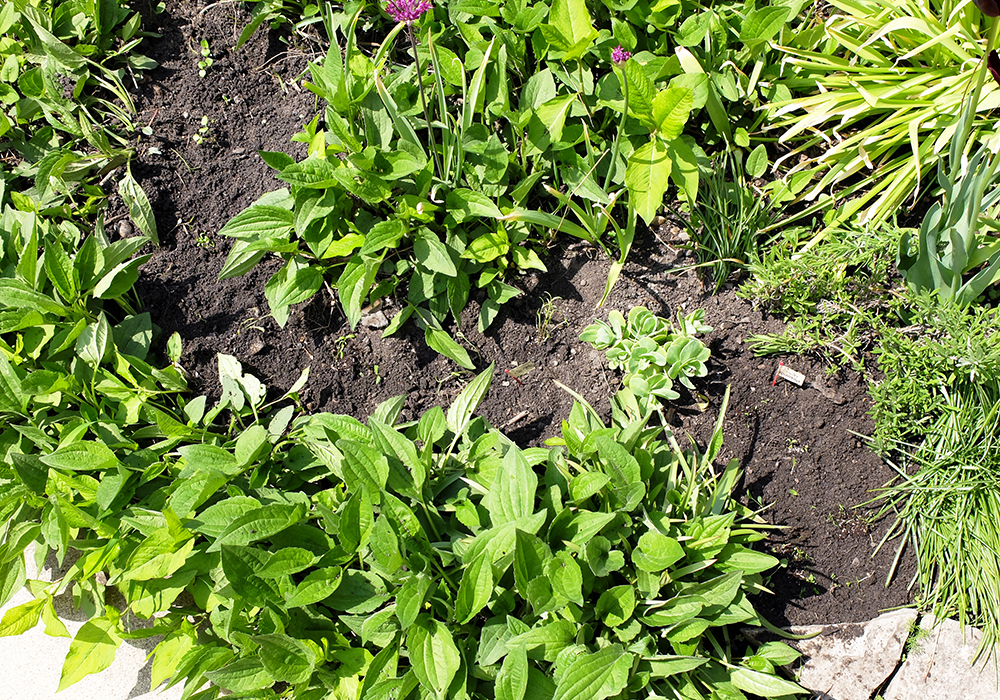 I also planted a few other seeds- Swiss Chard – five color silverbeet (Beta vulgaris -cicla Group), Grape tomato (Sugar Plum), Cherry Tomato (Sweet 100), Hawaiian Baby Woodrose (Hawaii), Milkweed, and Basil.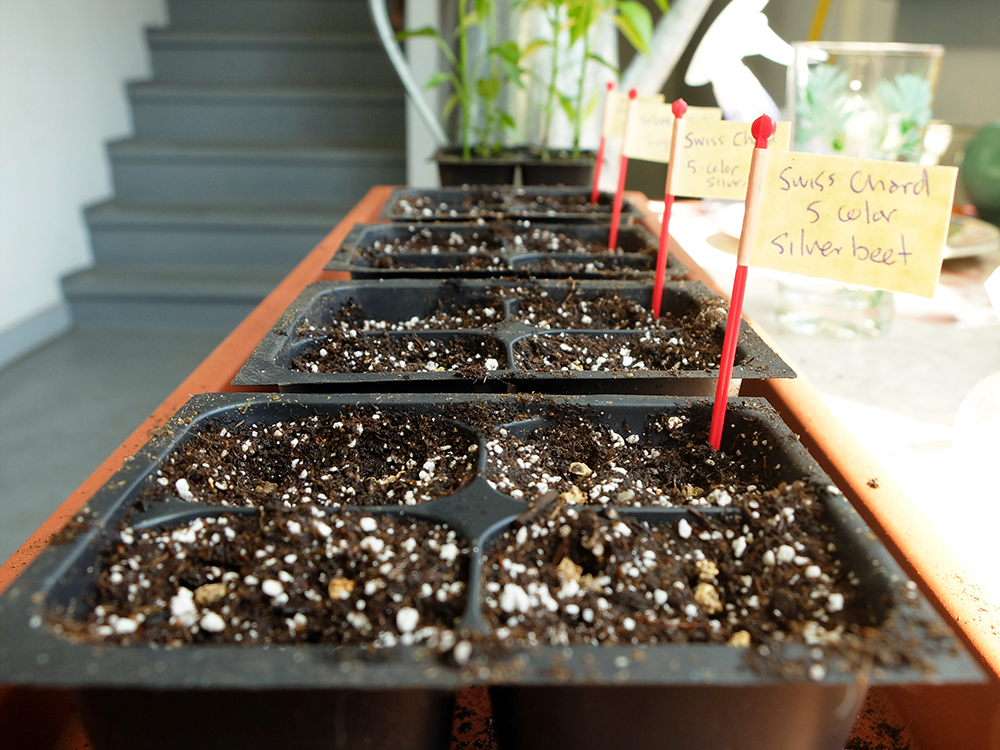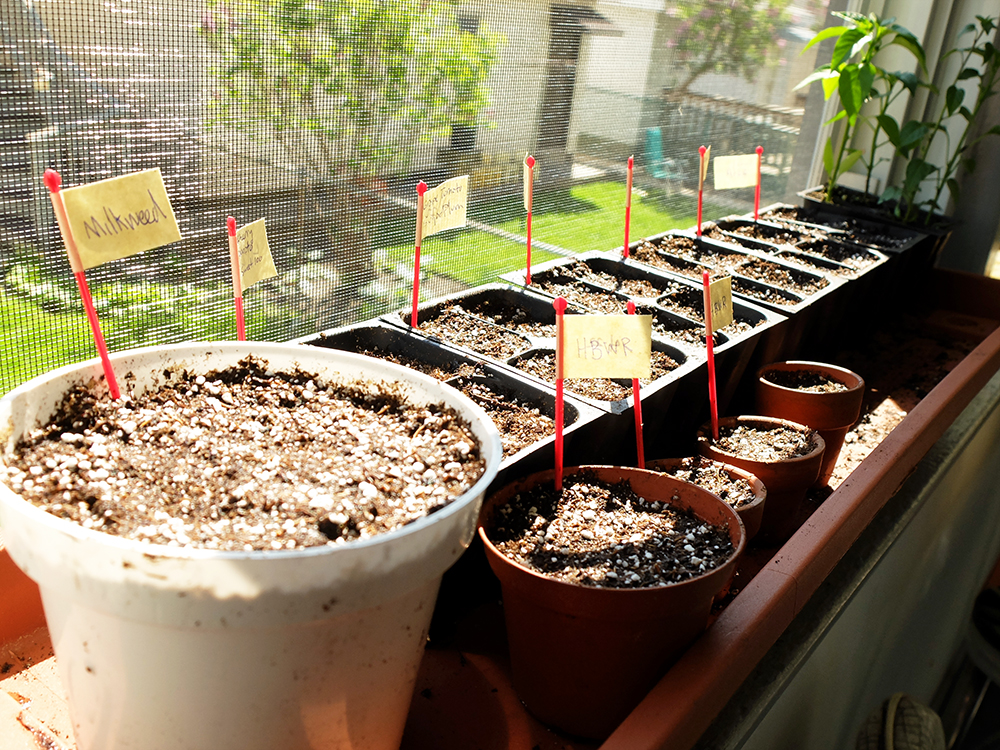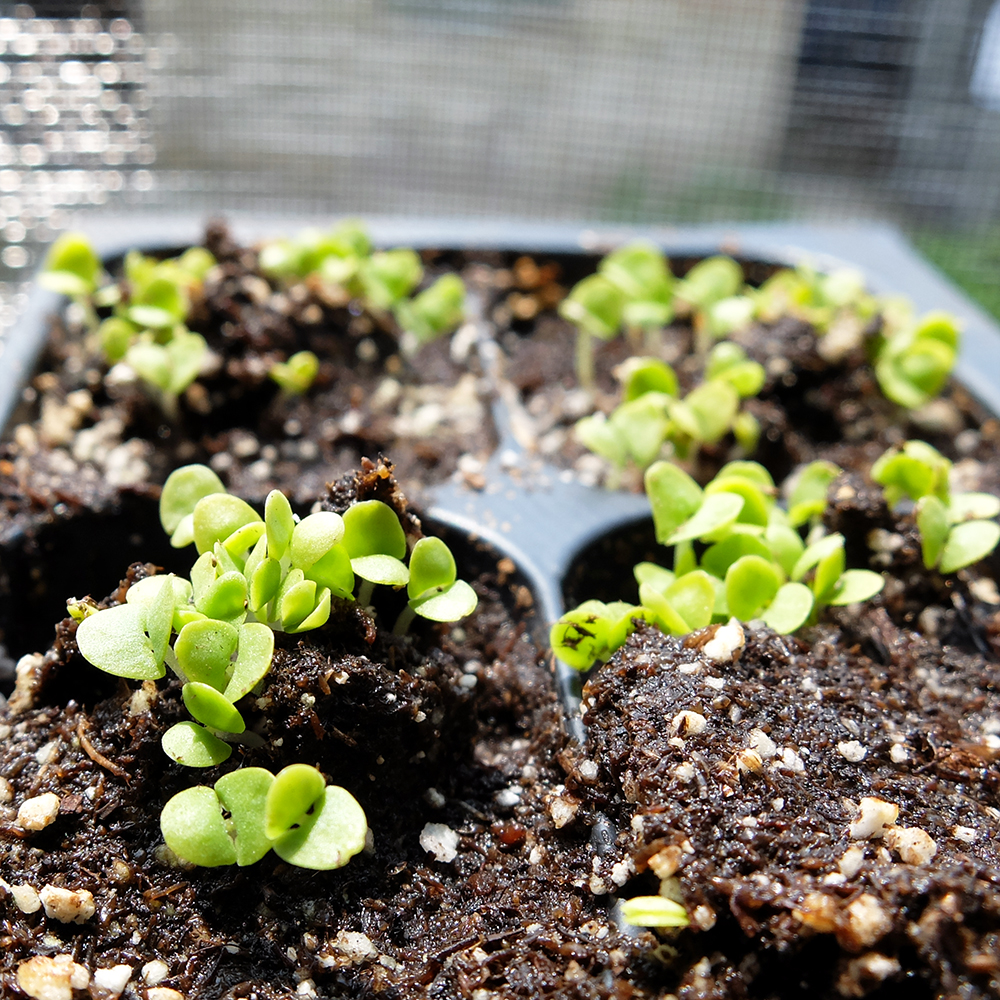 I'll leave you with these cute little basil sprouts. Updates on the progress of the flowers soon!
What types of flowers do you grow in your garden? Do you have any tips or recommendations of something that I should try? I'd love to hear about your experience…..