Okay, so over the winter some of my potted plants seem to suffer a little bit due to lack of sun or mis-watering, luckily most of them pull through and quickly thrive again as the days get warmer and longer. This year however, I had one major loss, like kind of devastating. Both of my Maple Tree Bonsais did not make it…
They were 5 years old and have survived the polar vortex, Chi-beria of winters, so the fact that they did not make it through this past very mild winter was pretty upsetting. I'm fairly certain that it was because I must have not given them enough water. Dang. Usually by March I start seeing large buds and even a few leaves, but this march… nothing. So I waited, it did look like some sad buds were forming, so I made sure to put them in the sun and give them enough water.
April passed, still nothing, perhaps I was imagining it, but to me it looked like the buds were still trying to form and like there was still an ounce of hope. The limbs were looking dry. May rolled around and there was not much change. By the beginning of June, it was time for me to face the truth and finally, after 3 months of no growth, I had to admit that my poor Maple Bonsais bit the dust. Sigh. Below is a picture of some growth in March from a couple years back, clearly there was a lot of life in those trees.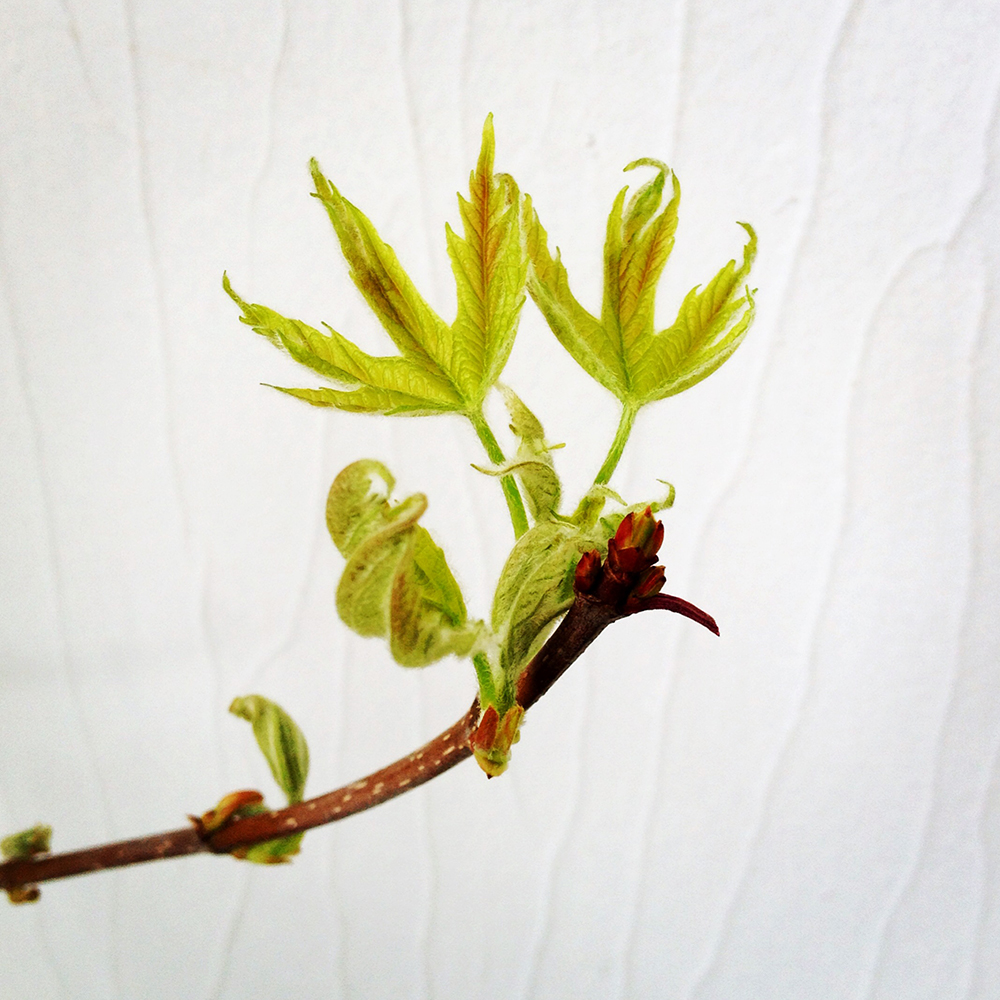 So, I emptied the pots and a couple weeks later started a new Maple forest. The Maple Trees were sprouted from fallen seeds by my parents house, my childhood home. Although the seeds from this year won't be dropping for a bit, I was able to find a handful of small saplings around their property growing from last years seeds! So I gathered a handful of various sizes and started my forest again. This time I planted them in an actual bonsai pot, rectangular and shallow, with moss covering the top of the soil. Even though I transplanted the trees in June of 2016, technically my newest Maple Bonsai Trees were born in 2015. The year old saplings have already survived a winter and they are now acclimating to the harsh sun and heat of summer. Here they are below: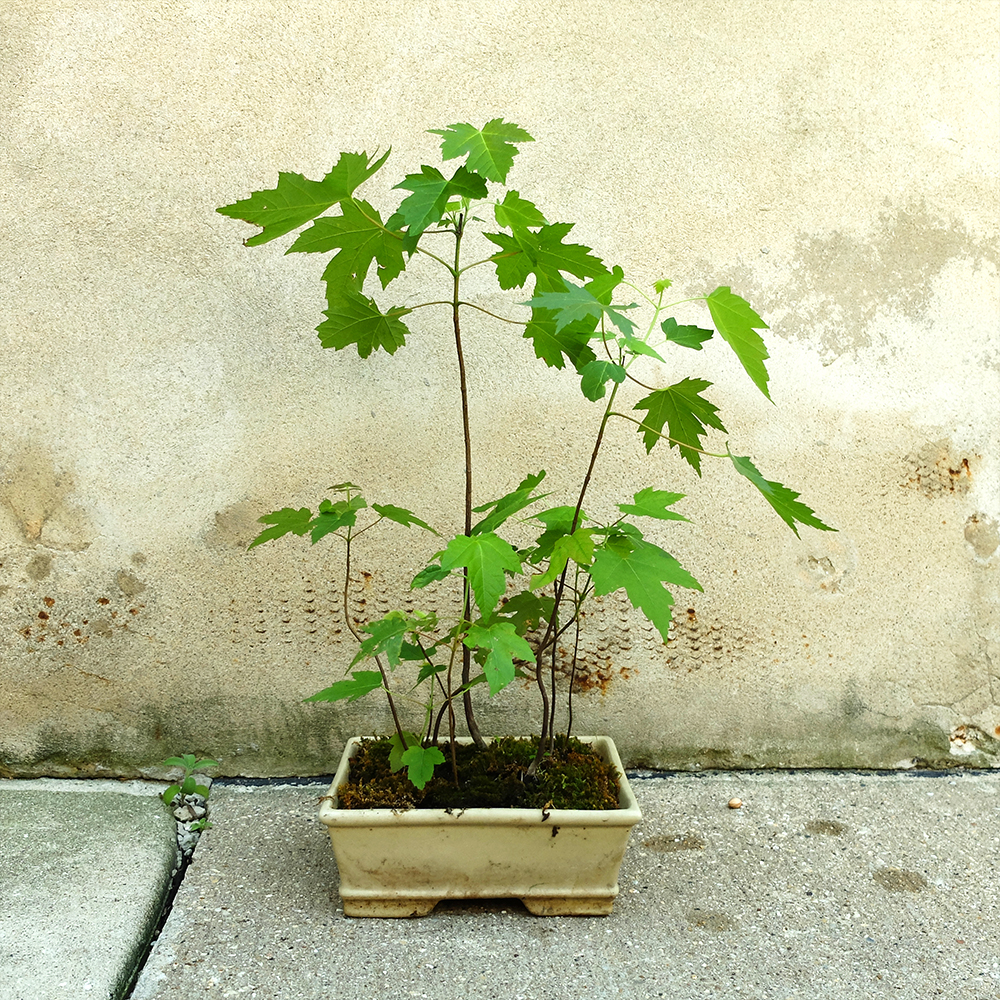 If you're interested in starting your own bonsai forest, you might be surprised how easy it can be. You can grow it in just about any pot and you can try out any tree you'd like. Every year the trees in your neighborhood drop thousands of seeds and if you look around you will very likely spot baby trees sprouting up. If you don't have many trees near home, you can hike a wooded area and see what you can find. As long as you know what the leaves look like, the baby trees are very easy to identify. Simply pull up the saplings and transplant them into your pot. Make sure to water them enough while they are outside in the summer months as well, the rain is generally not enough water to keep a potted plant happy in the summer.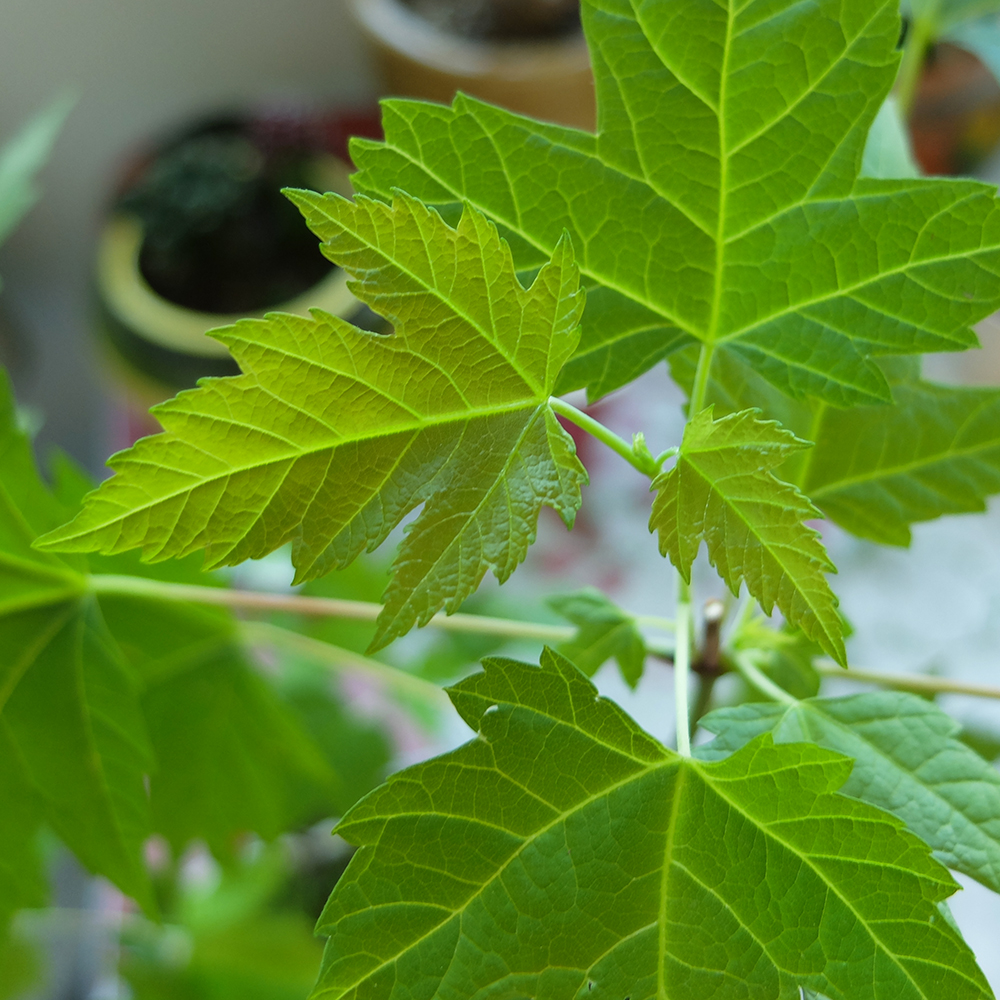 If you are growing deciduous trees you want to make sure that the they get to experience the seasons like they would outside in nature. My Maples live in the yard from spring until late fall, then they are moved into the indoor porch which has plenty of light, but remains cold throughout the winter. I recommend bringing them to a semi-indoor location or a covered area to avoid cracking your (presumably) ceramic pot. Frozen water may cause your pot to fracture or crack, if it's slightly protected from the elements, you can generally avoid this issue. Because they go dormant during the winter, they don't need as much water as they do in the other seasons. But make sure they don't get too thirsty, like I did with my last Maples.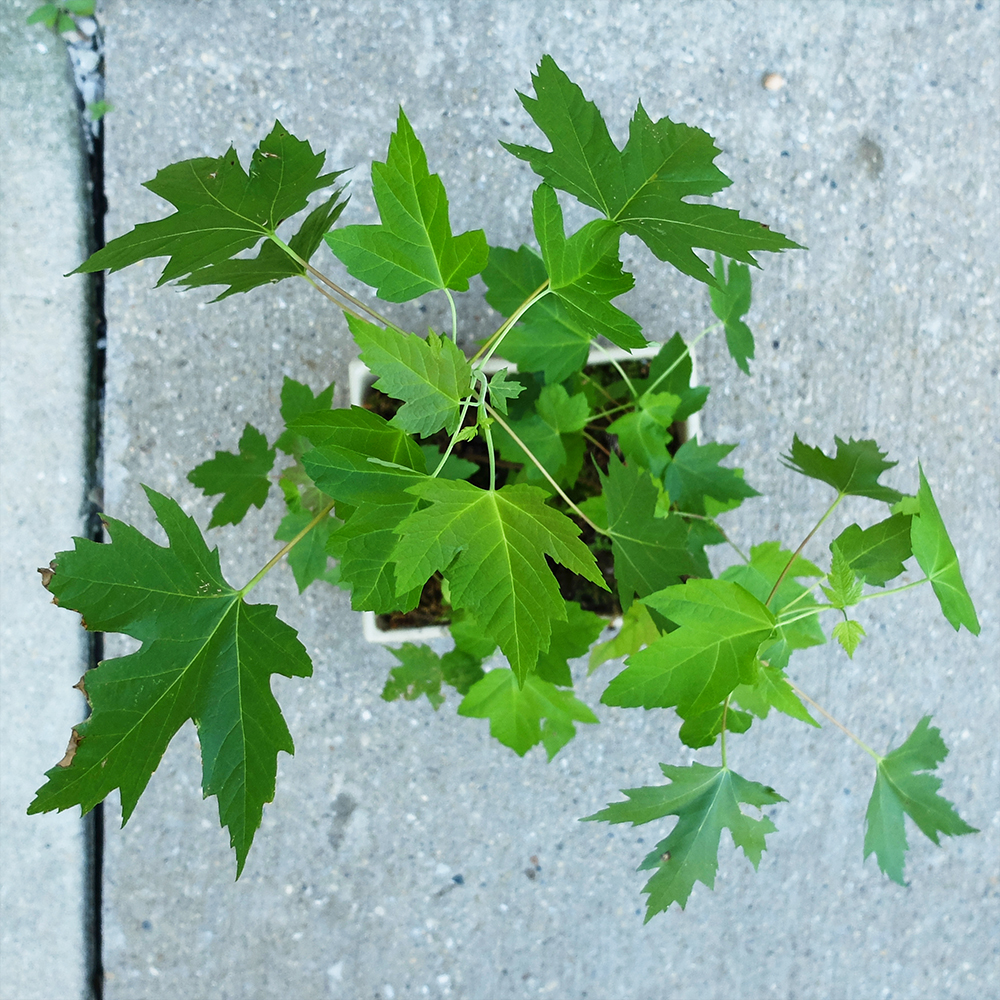 I'll keep you posted on how the the new Maple forest is doing. We're about a month into it, so hopefully I can keep them happy for many years to come.