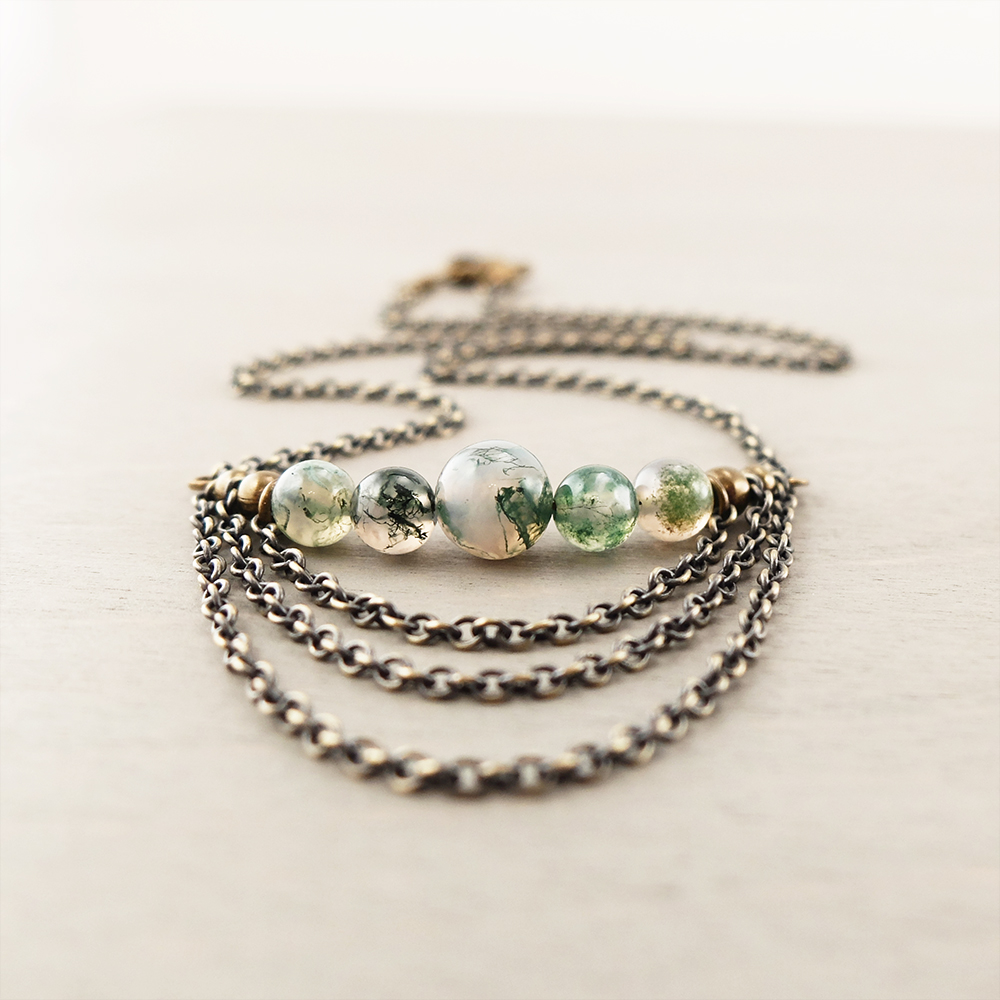 Moss Agate Curved Bar Necklace | Walton Line
I've been a rock collector and a maker all my life.  When I was a little girl I would set up shop in front of my house to sell my goods. On a TV tray I would display my beaded jewelry and friendship bracelets along with lemonade, popsicle stick boxes, seashells, and rocks that I had collected (some of which were found at the park directly across the street from my house!). Throughout the years I have dabbled and grown fond of a variety of materials and techniques.
My jewelry line, also called TurningMoss, is inspired by the elements and centers around gemstones. Each piece is one of a kind and offers a perfectly convenient way to carry a piece of the earth's treasure with you every day. My style is forever evolving and morphing as techniques develop and new ideas emerge, the desire to create and surround myself with nature and beauty remain constant. Through making and creating I find peace, I hope that when you wear a piece from TurningMoss you will feel that too.
Here is a sample of what's currently in the shop…
Rutilated Gold Quartz Ladder Necklace | Rockwell Line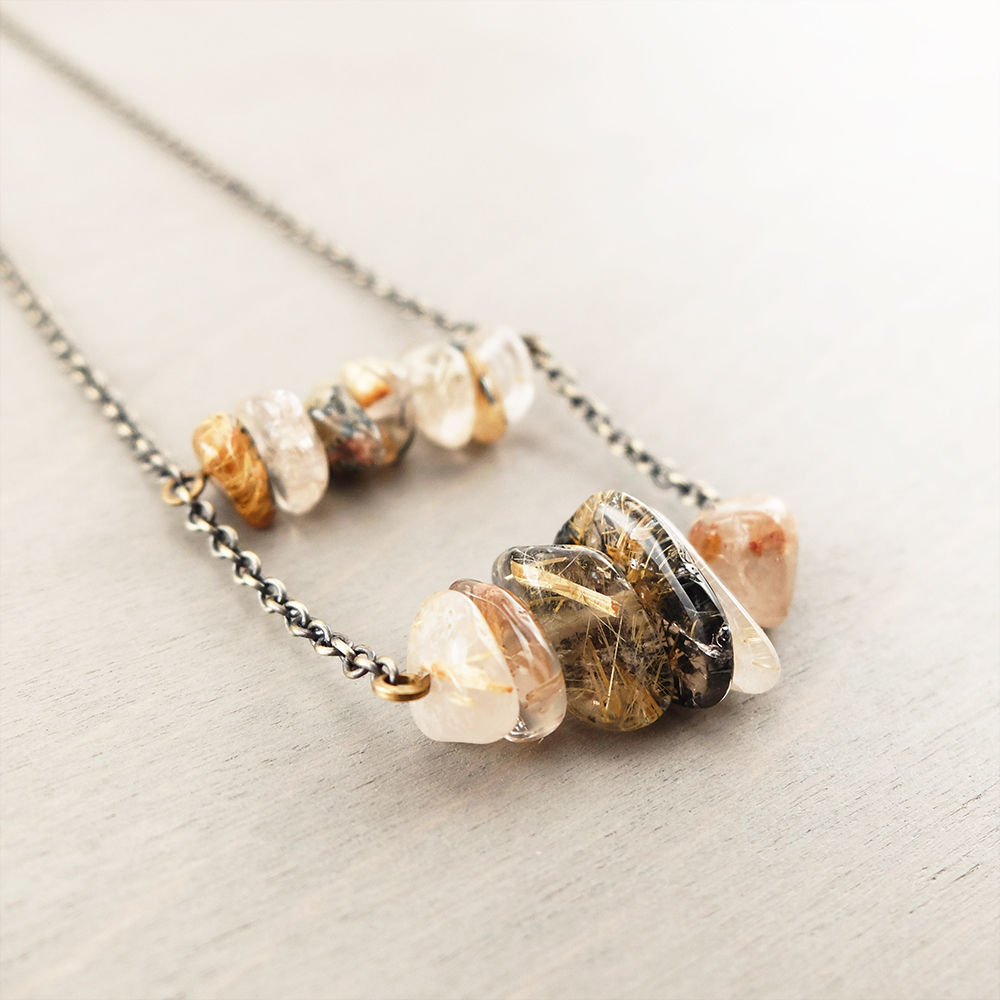 Silver Lace Agate Chevron Necklace | Cortez Line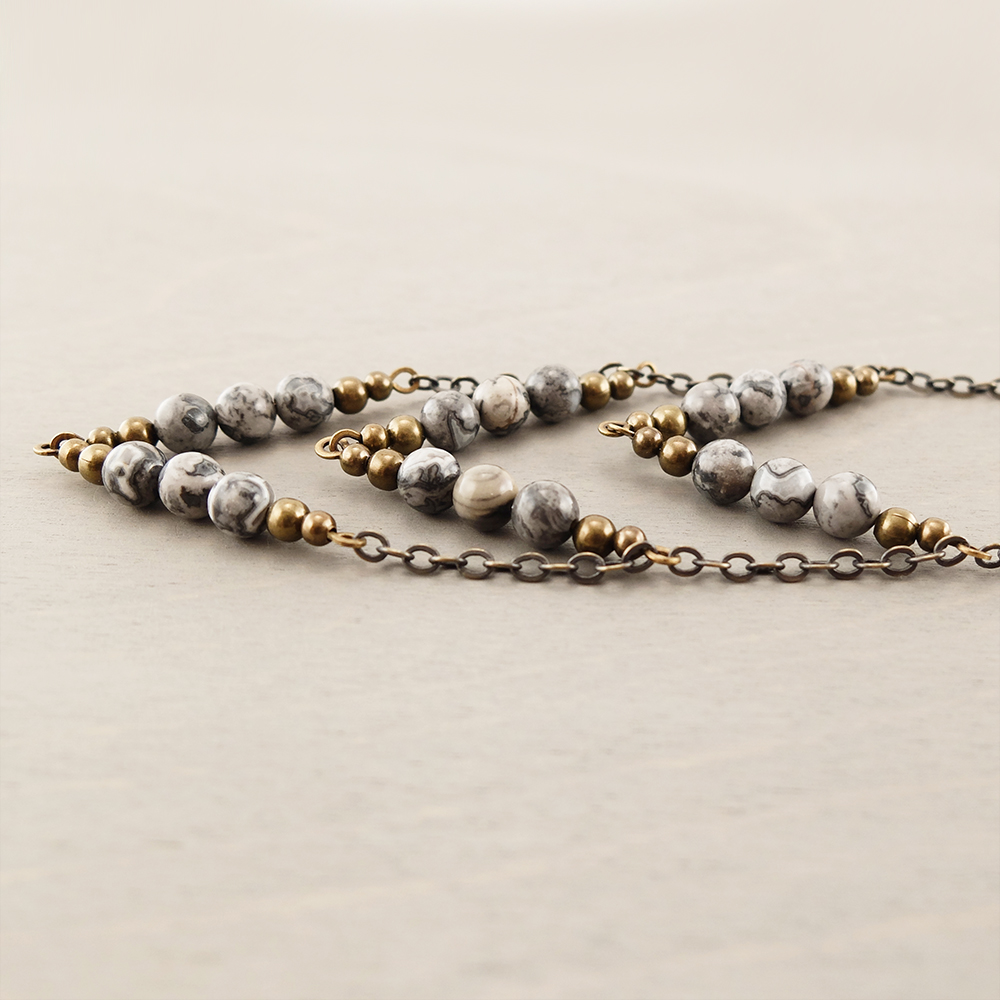 Yellow Fluorite Double Pendant Necklace | Palmer Line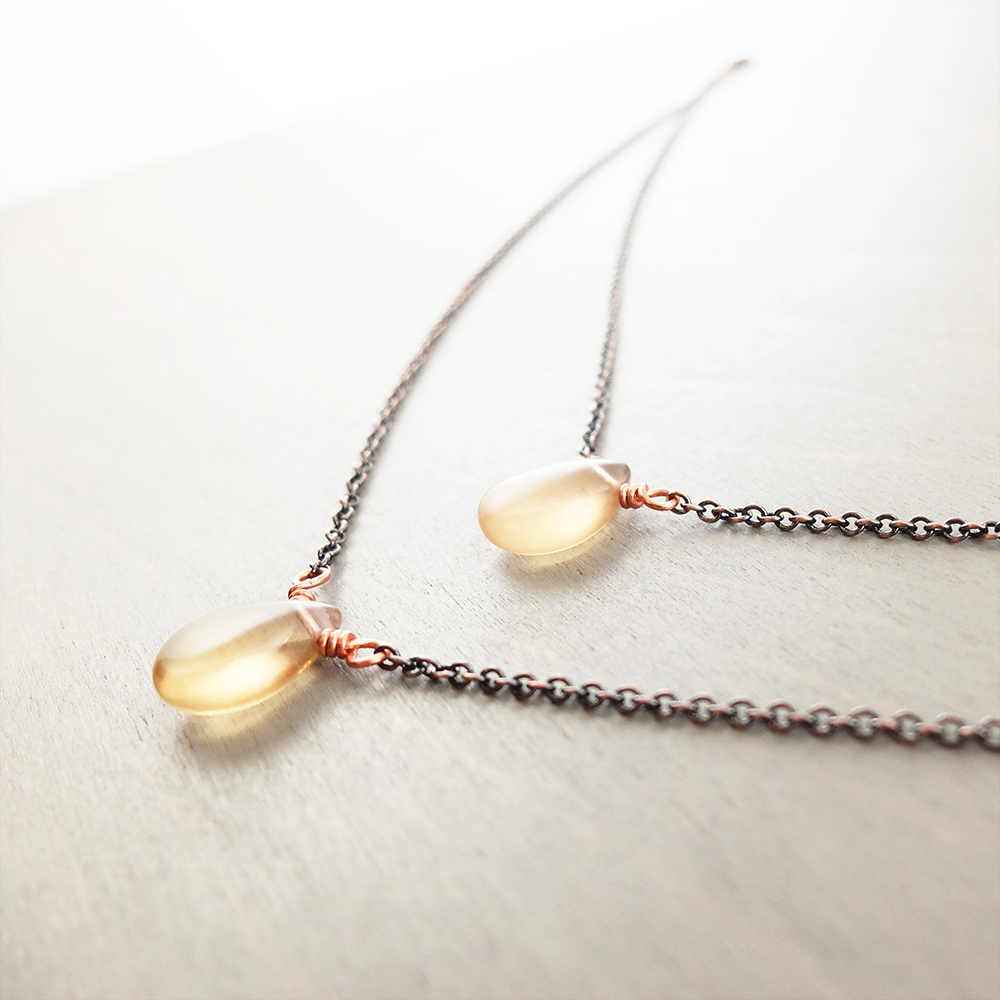 Moss Agate Curved Bar Necklace | Walton Line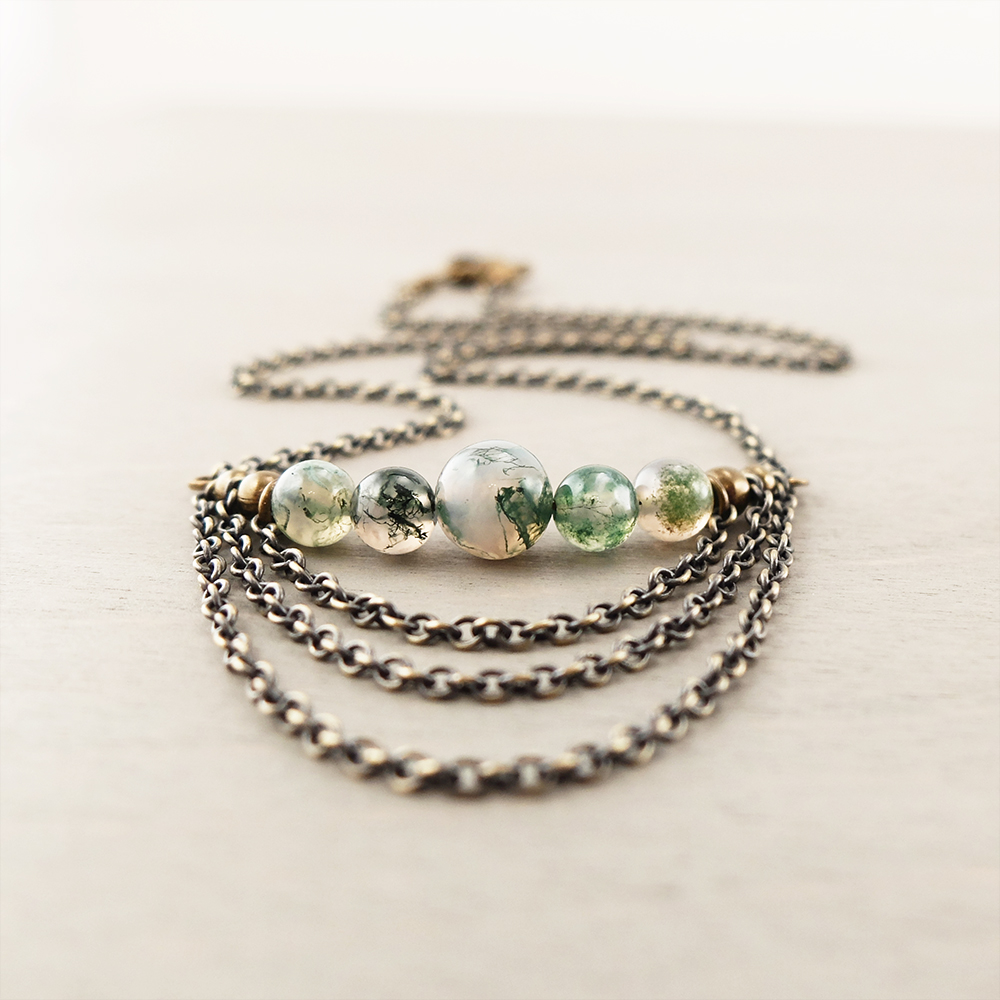 Chevron Amethyst Tri-Bar Necklace | Maplewood Line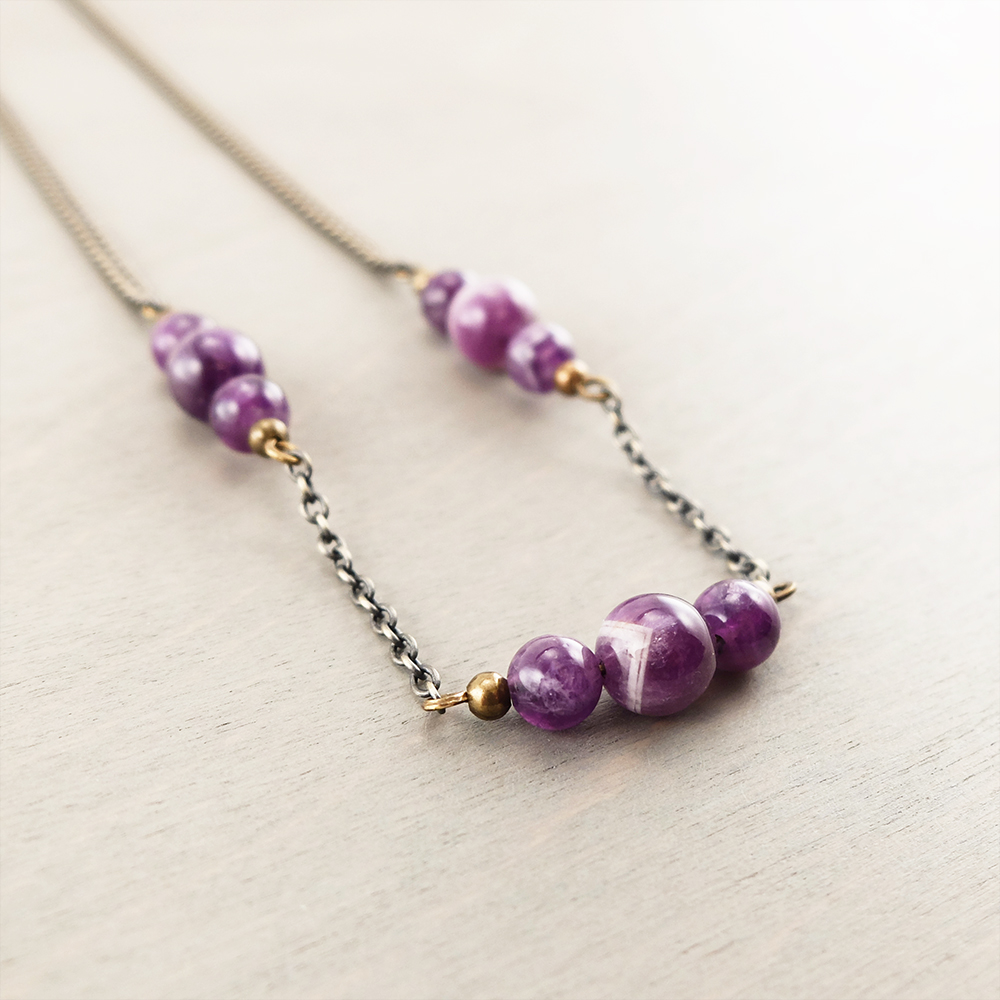 Thanks for having a look, to find more info on each item or to see what's new, visit my Etsy shop, TurningMoss. If you like what I do, please show some love and "favorite" my shop 😉
Looking forward to sharing more about Turning Moss Jewelry with you. I am in the process of making a new line of Mala Beads and I can't wait to talk more about that very soon.