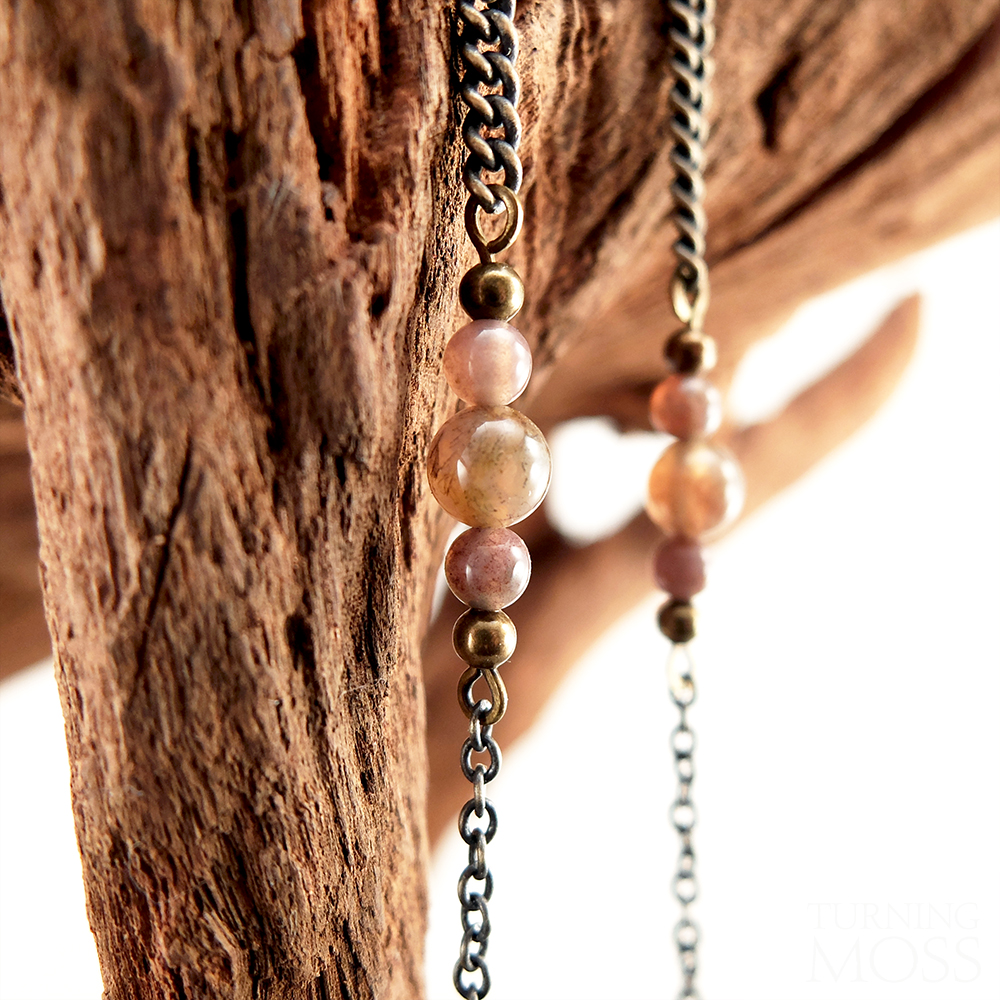 As fall set in my focus of sharing my plant based adventures has temporarily slowed down and attention has turned towards my Jewelry Collection. Although I have not been posting much as of late, there has been a lot going on behind the scenes. I've been working on adding new pieces to my jewelry line, upgrading my images, and reconfiguring this website to include all the projects I am working on. I've got a lot of work ahead, but inspiration is high and I'm looking forward to sharing the steps as I go throughout 2017. Here is a peek at some new necklaces for now…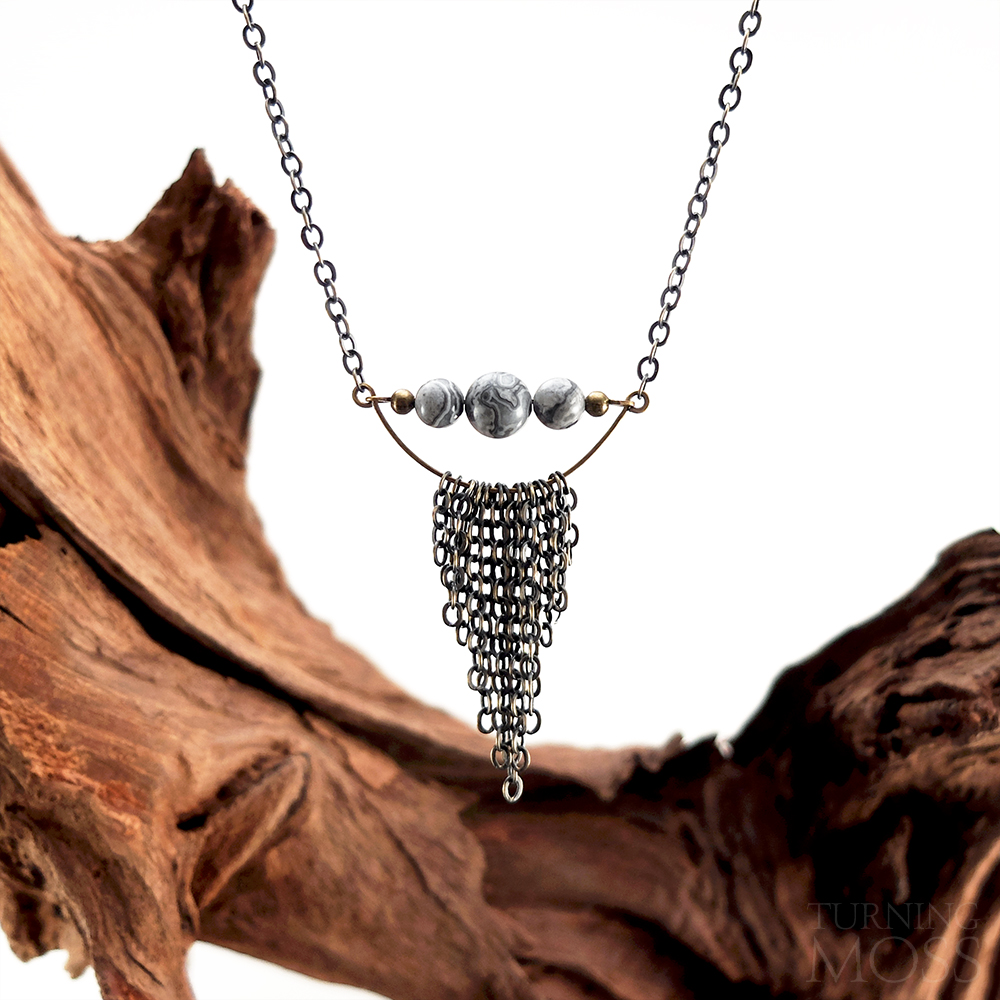 ^ Silver Lace Agate long tiered necklace with chain fringe from the Cortland Collection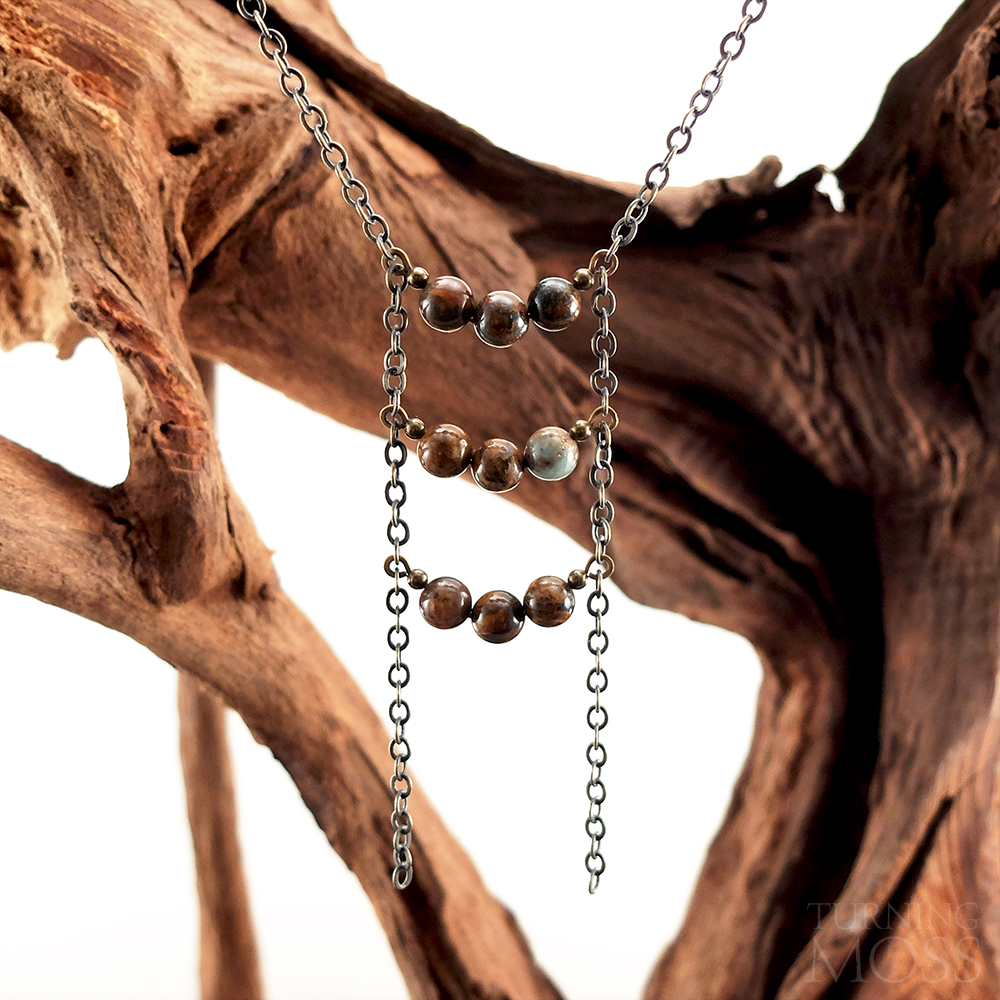 ^ Green Opal Chalcedony curved ladder necklace from the Rockwell 500 Collection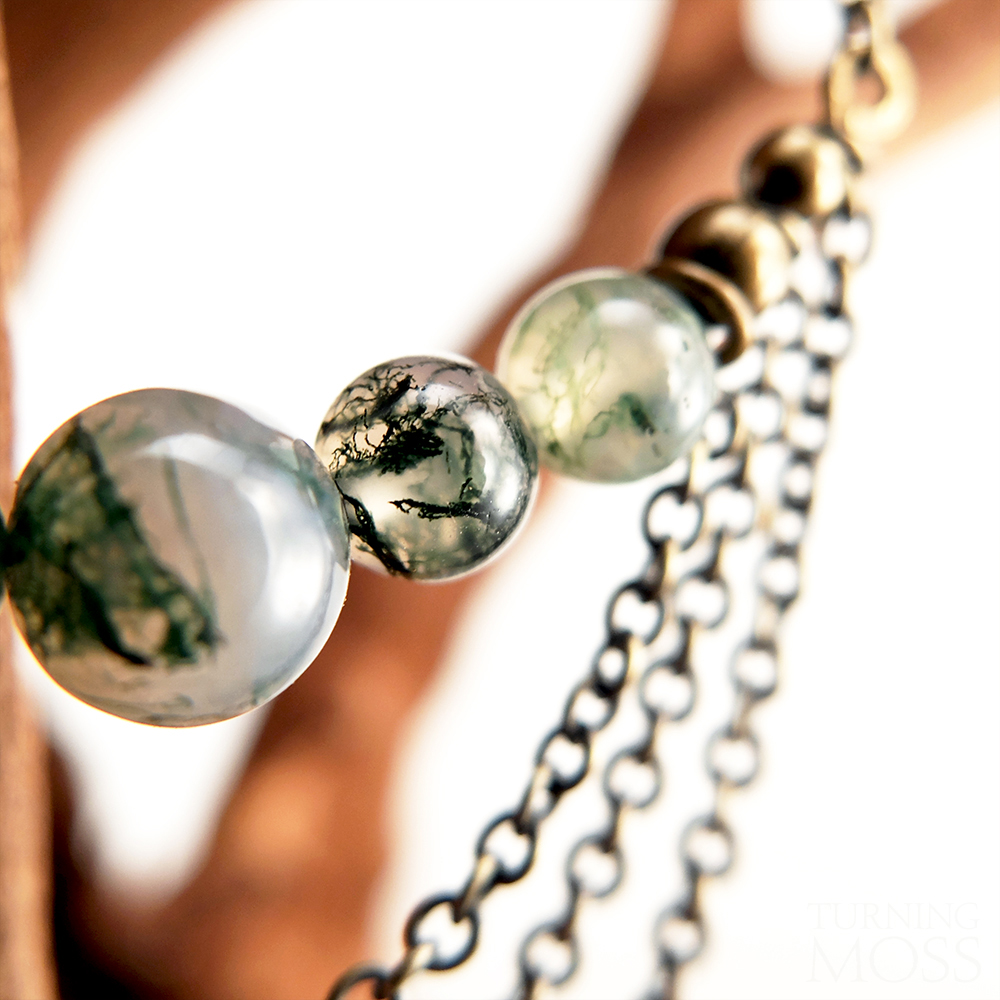 ^ Moss Agate beads detail of mossy inclusions, from a necklace from Walton Collection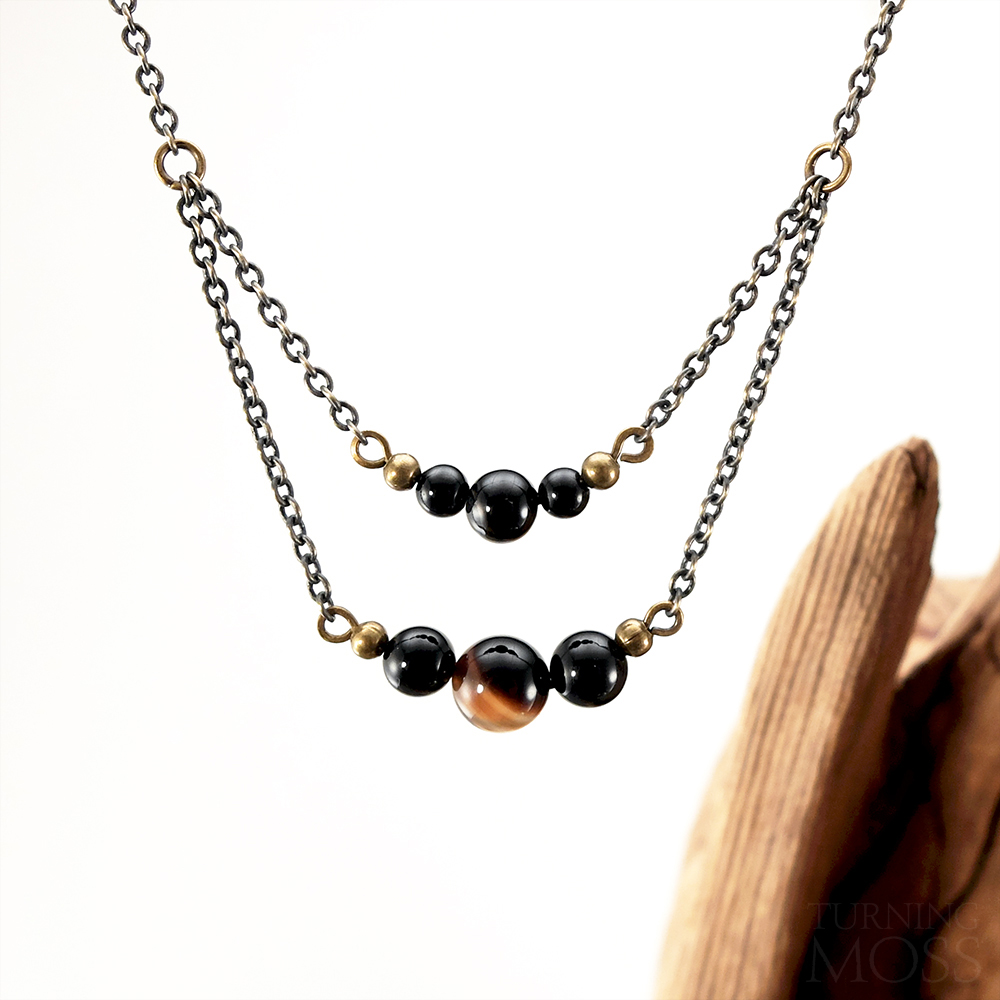 ^ Black Agate tiered necklace from the Kedzie Collection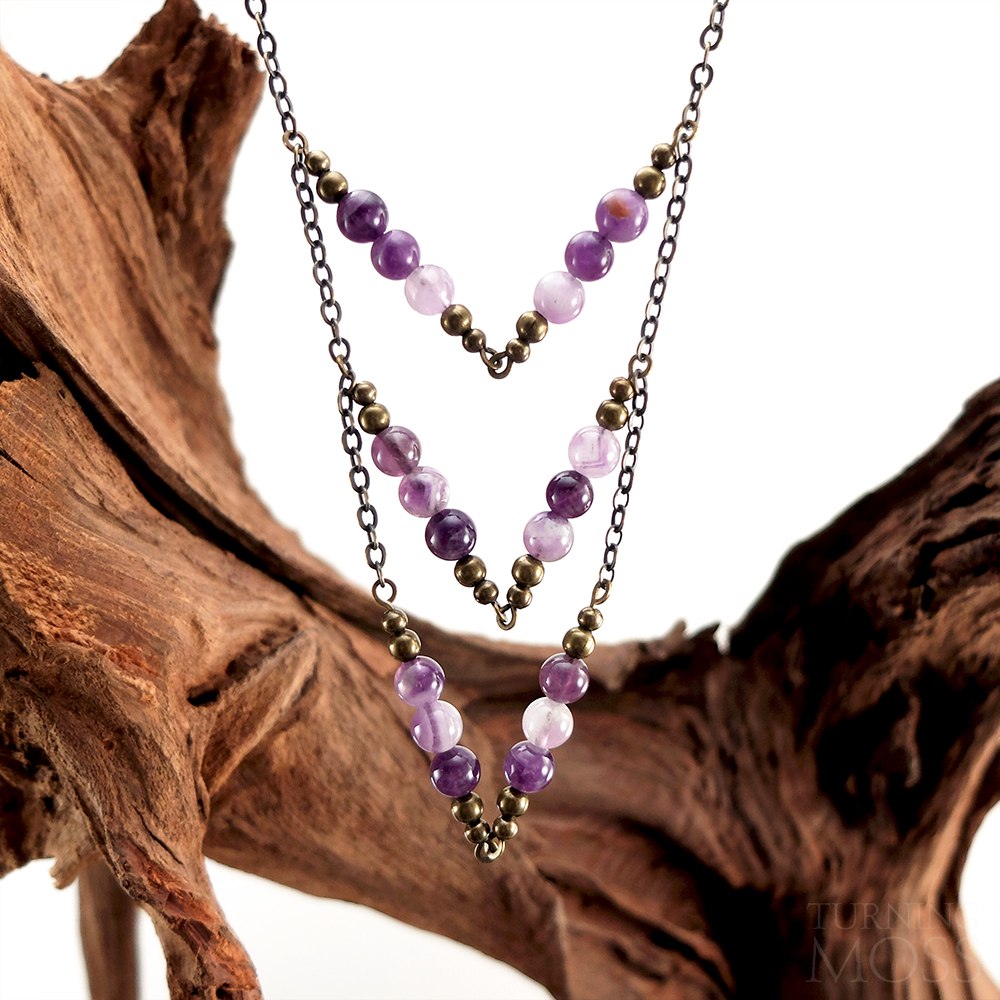 ^ Amethyst chevron necklace from the Cortez 100 Collection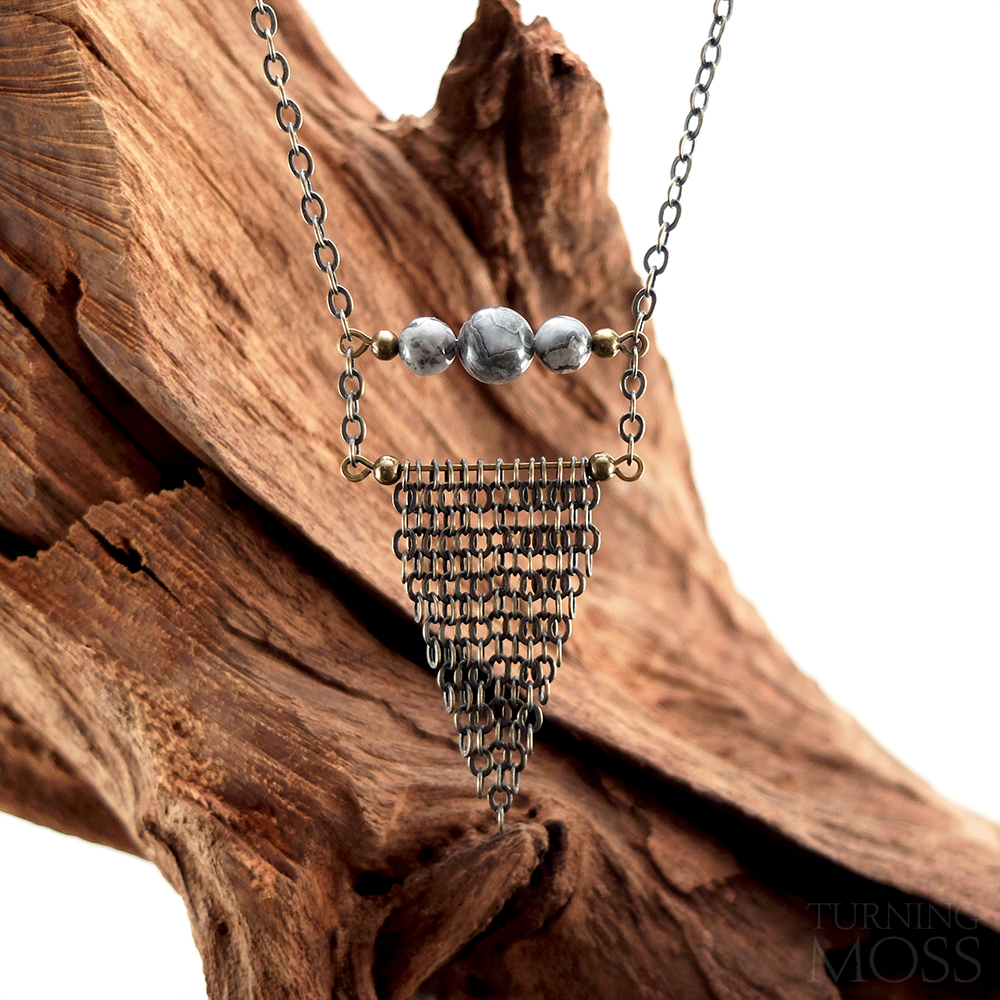 ^ Silver Lace Agate Necklace with angled chain fringe from the Cortland Collection
Thanks for checking out a small sample of what I've been working on these days. Looking forward to sharing new items, including Turning Moss Malas after the new year begins.
You can find an up to date list of available pieces at my shop, here: Turning Moss.
Stay tuned for details and galleries of each collection coming soon!