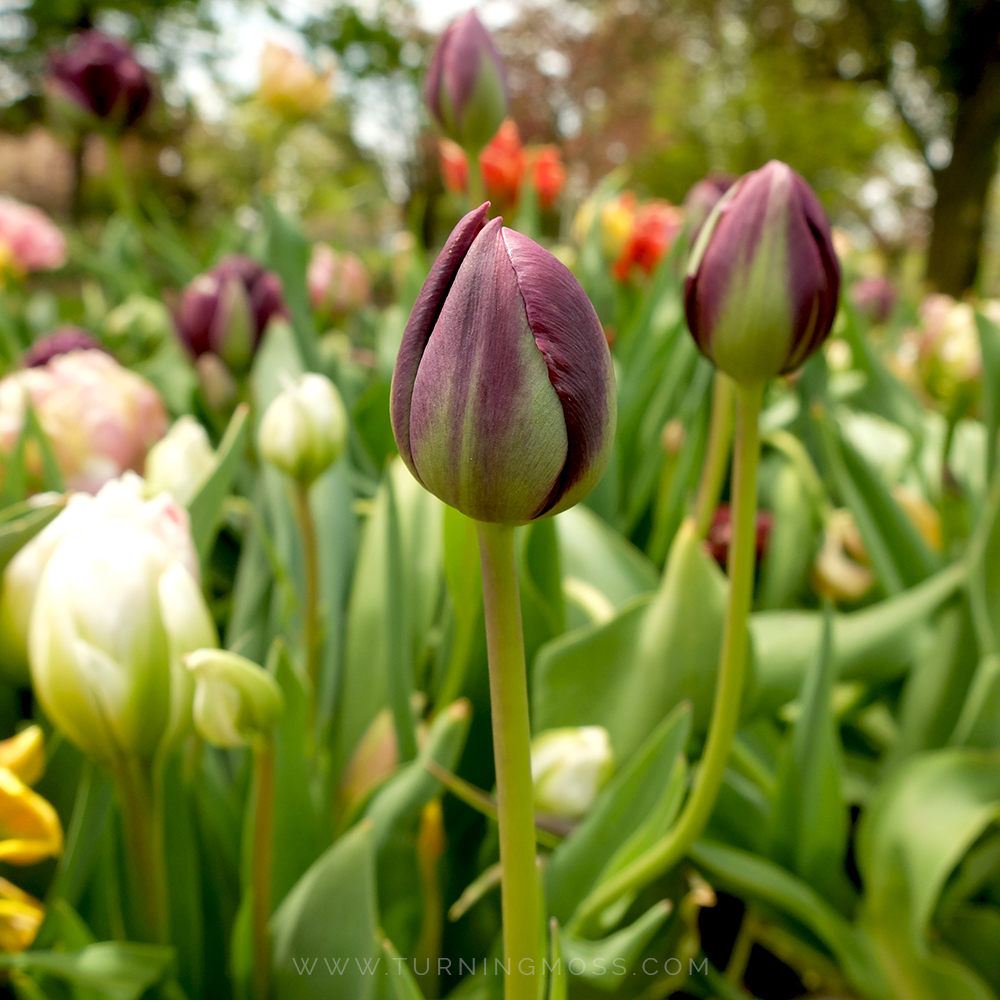 A cause for celebration! In late spring, tulip blooms create quite a scene, rows and rows of vibrant colors bring people together for the annual Tulip Time Festival. A short drive north of Chicago you can find Holland, Michigan, host of over 5 million tulips growing all around town.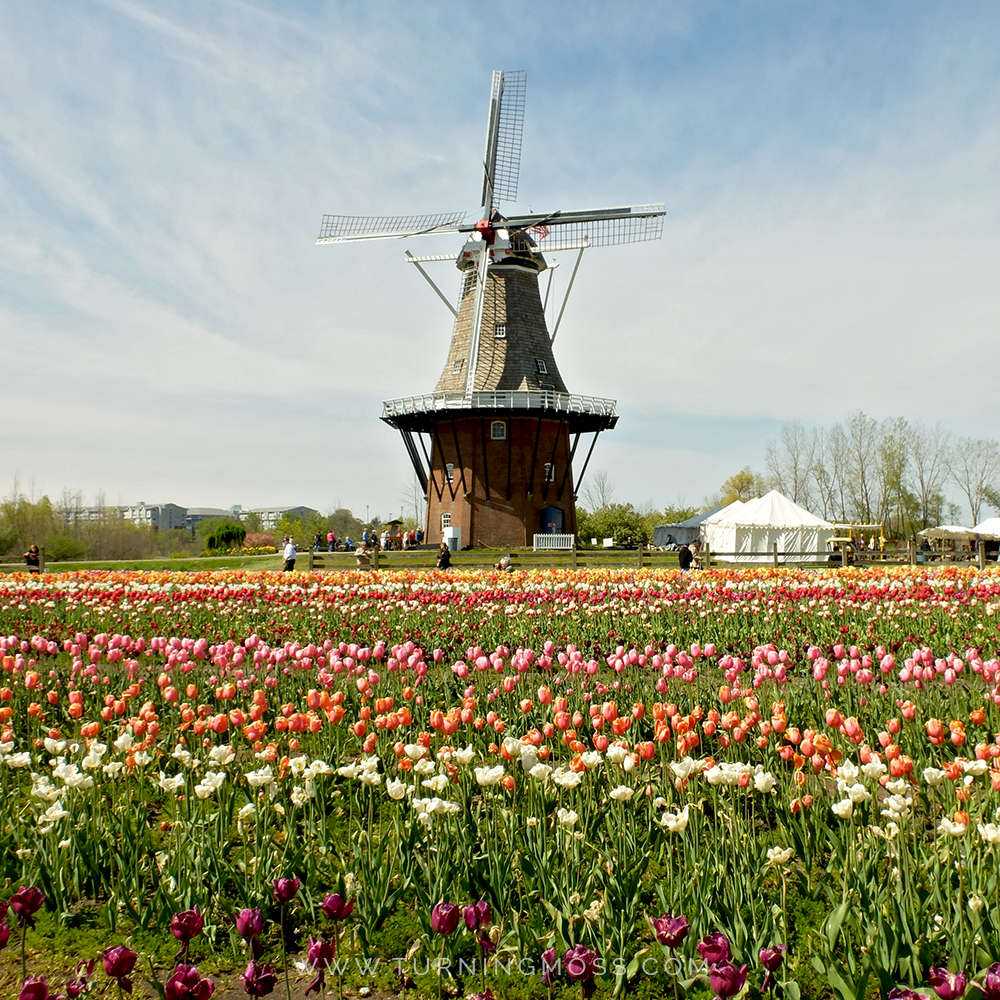 We have always loved western Michigan and consider living there one day, there are a lot of great little lake towns to explore. For this trip we stayed in Saugatuck, a quaint town near Lake Michigan. It's about a 2 hours from Chicago and a 20 minute drive to Holland. We have visited this area several times before, this trip was short, sweet, and full of tulips! Here's a peek into some of the sites of Holland's 2017 Tulip Festival…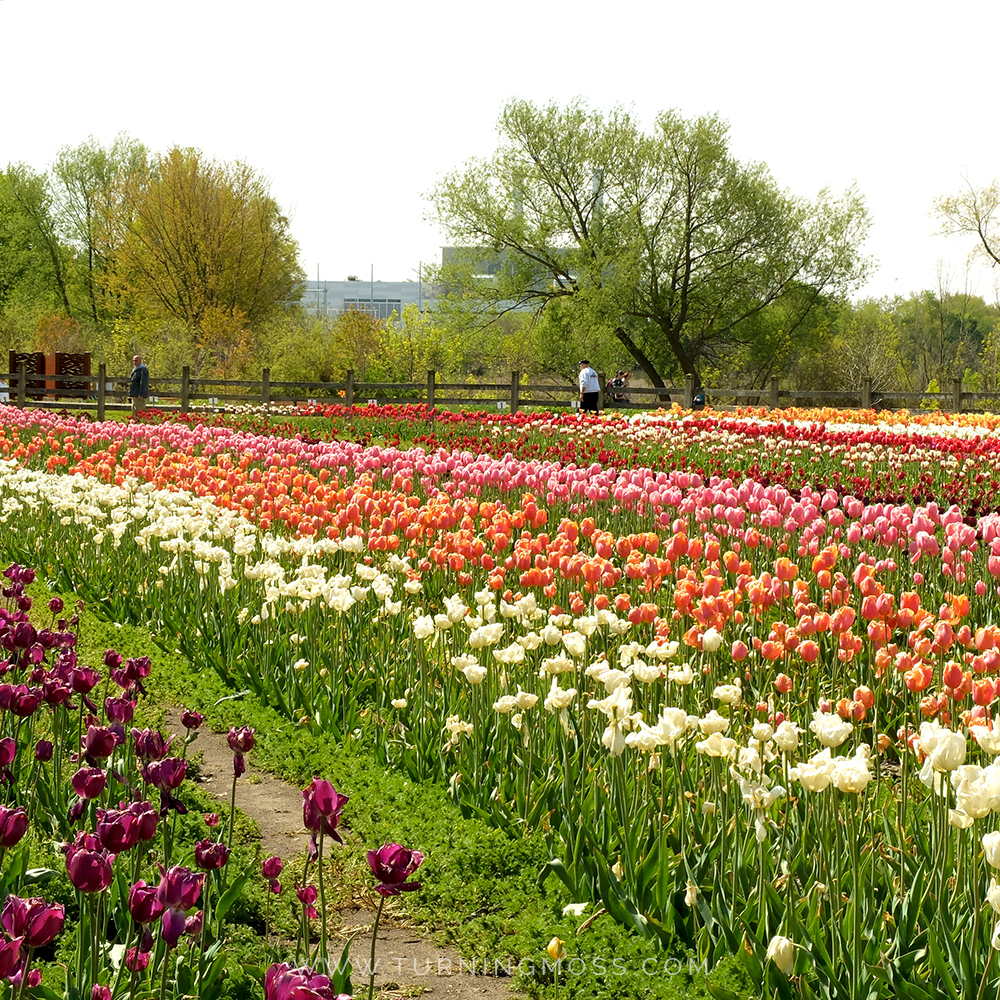 We first stopped at Windmill Island Gardens, where over 100,000 tulips bloom each spring.  We came for the tulips, but there is also a dutch market, gift shops, food, a small conservatory and of course the main attraction, De Zwaan.  The tulip beds are situated in front of a large windmill, De Zwaan, the oldest and only authentic Dutch windmill operating in the USA. You can take a tour inside of the windmill as well, we skipped the tour this time as there was a pretty long line and this visit was all about Tulips.
This was my first time visiting a tulip garden and I was impressed. Of course it's beautiful to look at all of the rows and rows of colorful blooms, but to have the chance to walk through these paths and see all of the flowers up close is really special. Reminiscent of the surreal poppy field in Wizard of Oz, being in any field of flowers in bloom is like a dream.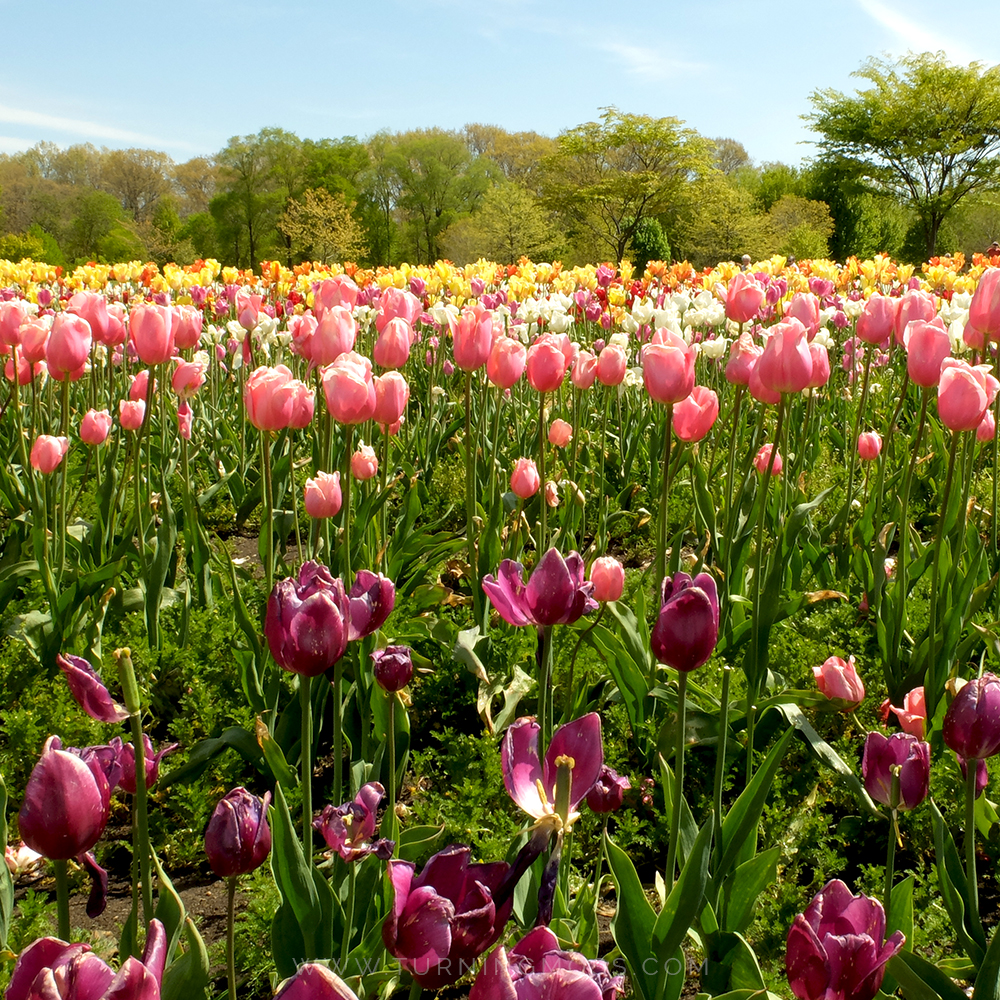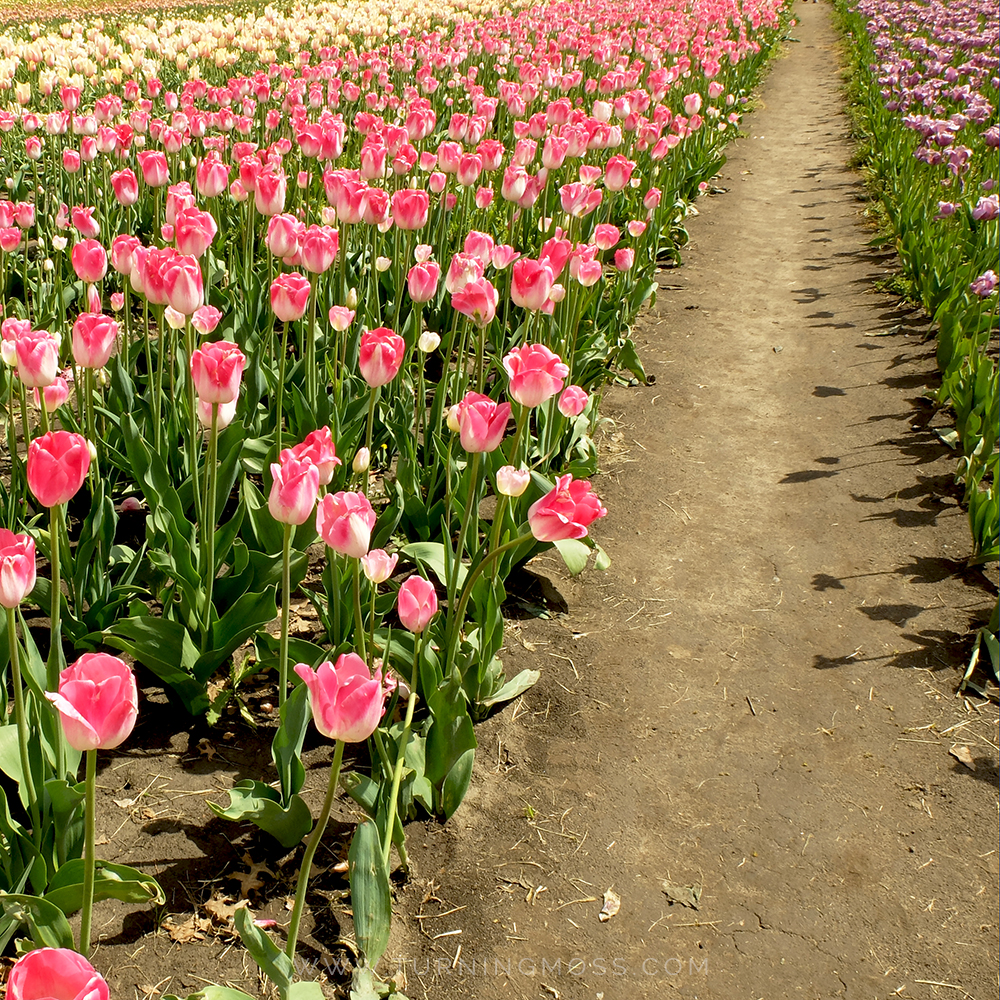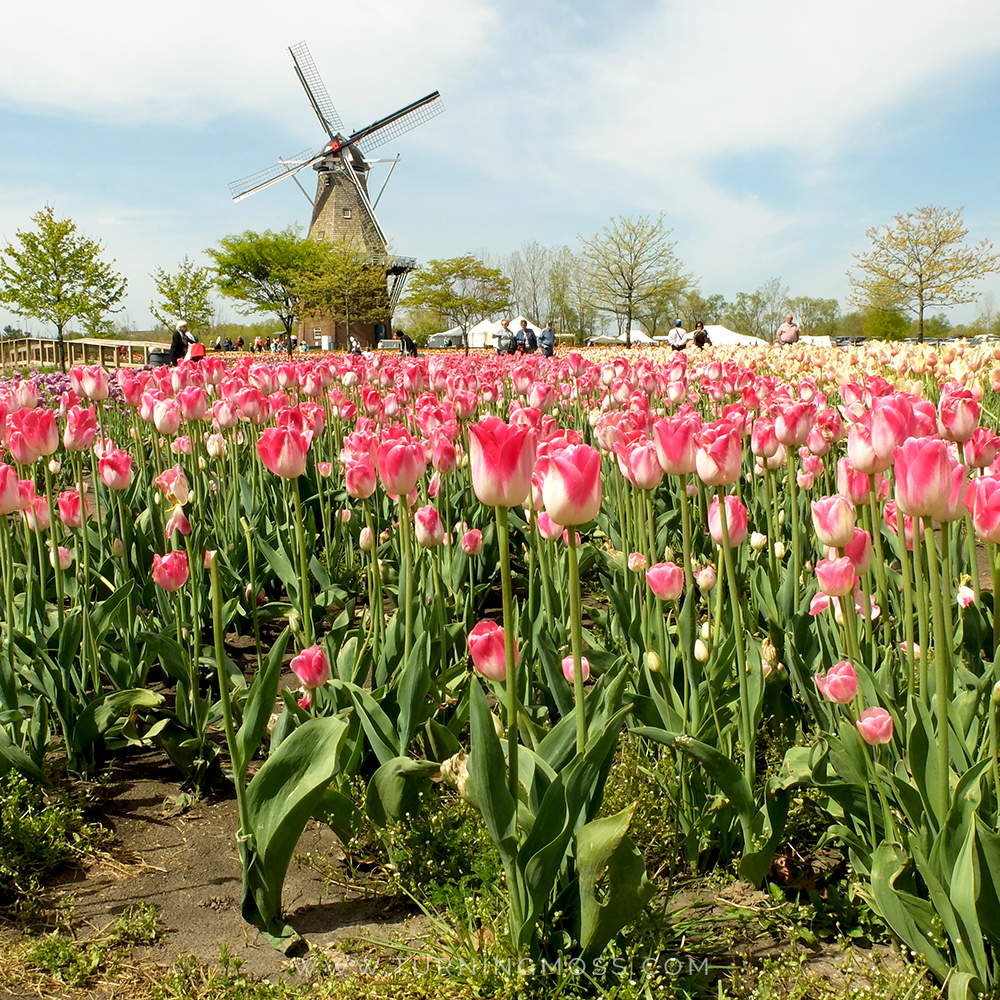 Next stop was Veldheer Tulip Gardens! This place is incredible, there are over 5 million tulips planted each year in a sprawling field of colorful rows. I was happy about Windmill Island, but I have to say Veldheer's leveled up. Best time to walk through the tulip garden is the last week of April through the middle of May. We went towards the end of tulip time, and while a few varieties were on their way out, there were still an overwhelming amount growing strong. After a couple of hours of wandering around this place, I have to admit, I was starting to go tulip blind. Tulips for eyes. So. Many. Tulips. Don't worry, I can see tulips again – I really just loved this garden! Here's a few snaps of this visit…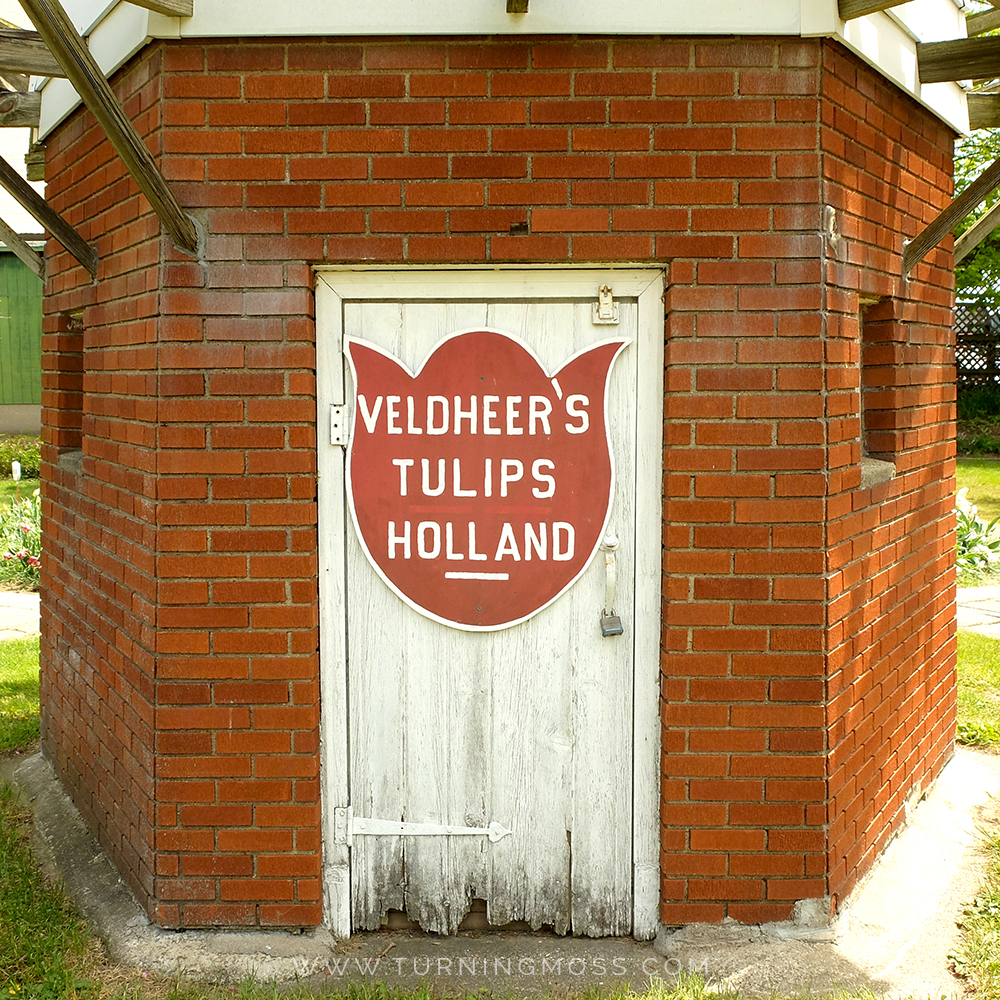 Above is a glimpse of the Tulip Rows, there are many more rows than pictured, but you can imagine how millions of tulips can thrive in this garden. There was a specific section for each tulip variety marked by a wooden tulip shaped sign. Each had a number correlating with the tulip guide handed out with admission. You can use this guide to keep track of which tulips you might like to purchase at their garden center or online. Below are red and white Drumline Peony Tulips.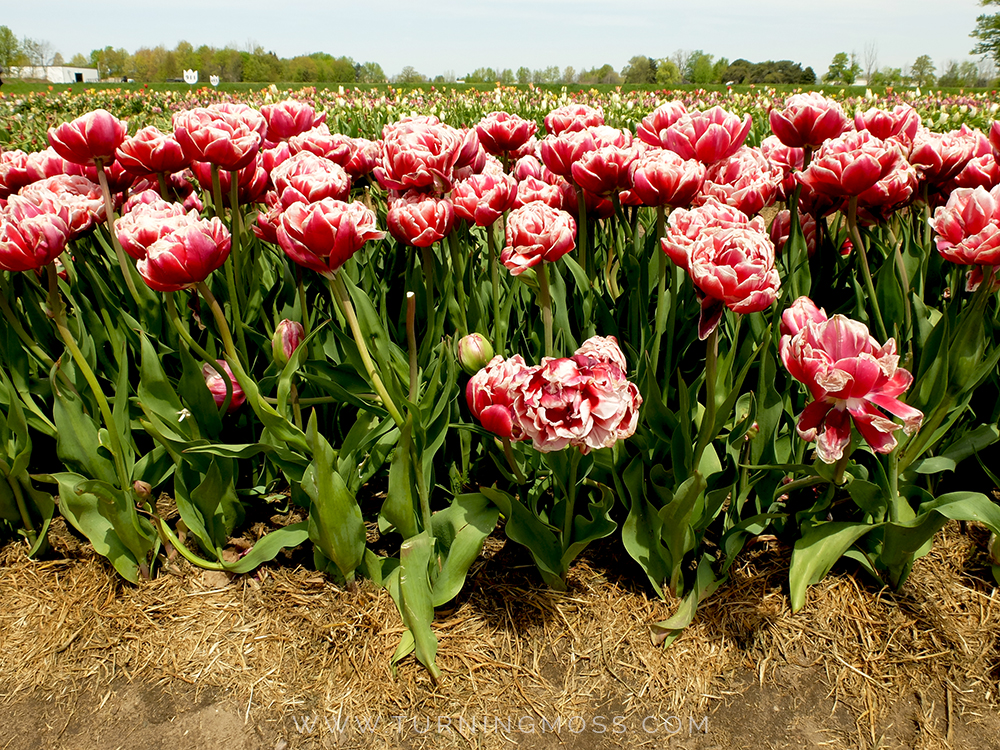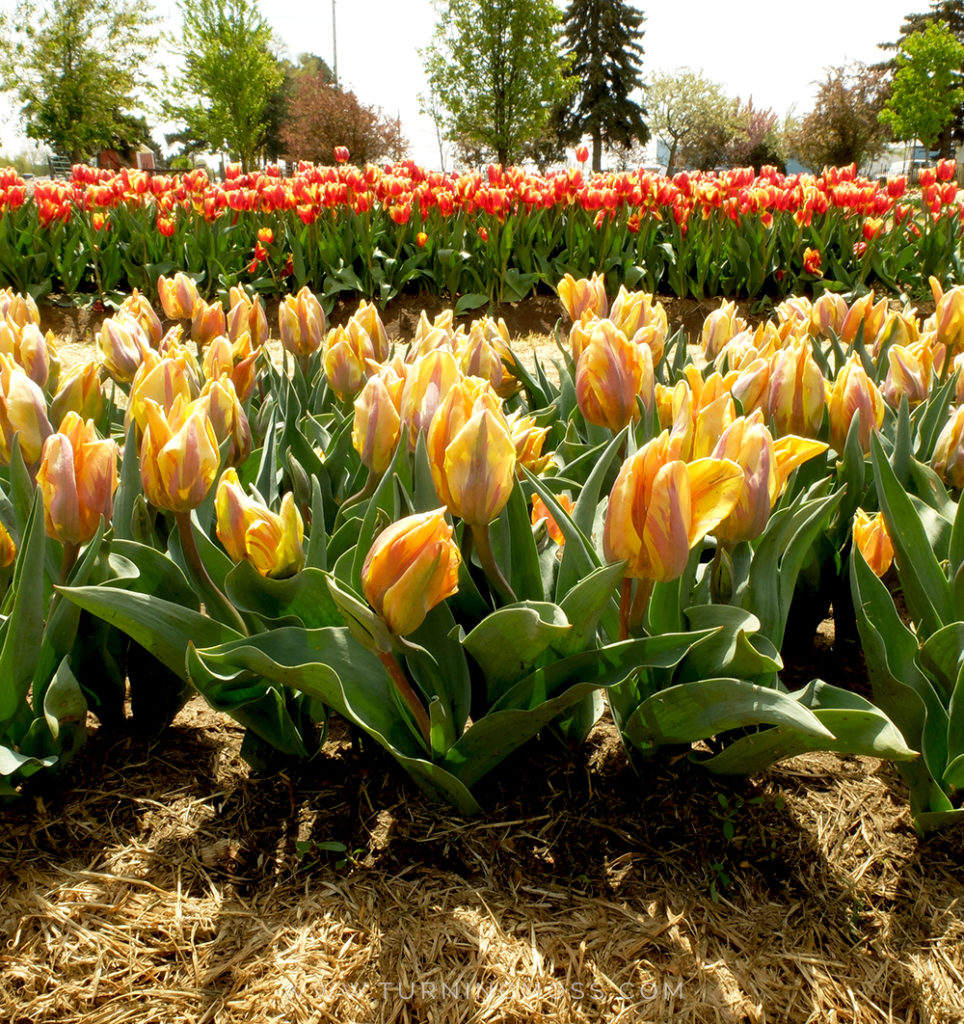 Above: Salmon Pearl Tulips | Below: Mixed Peony Tulips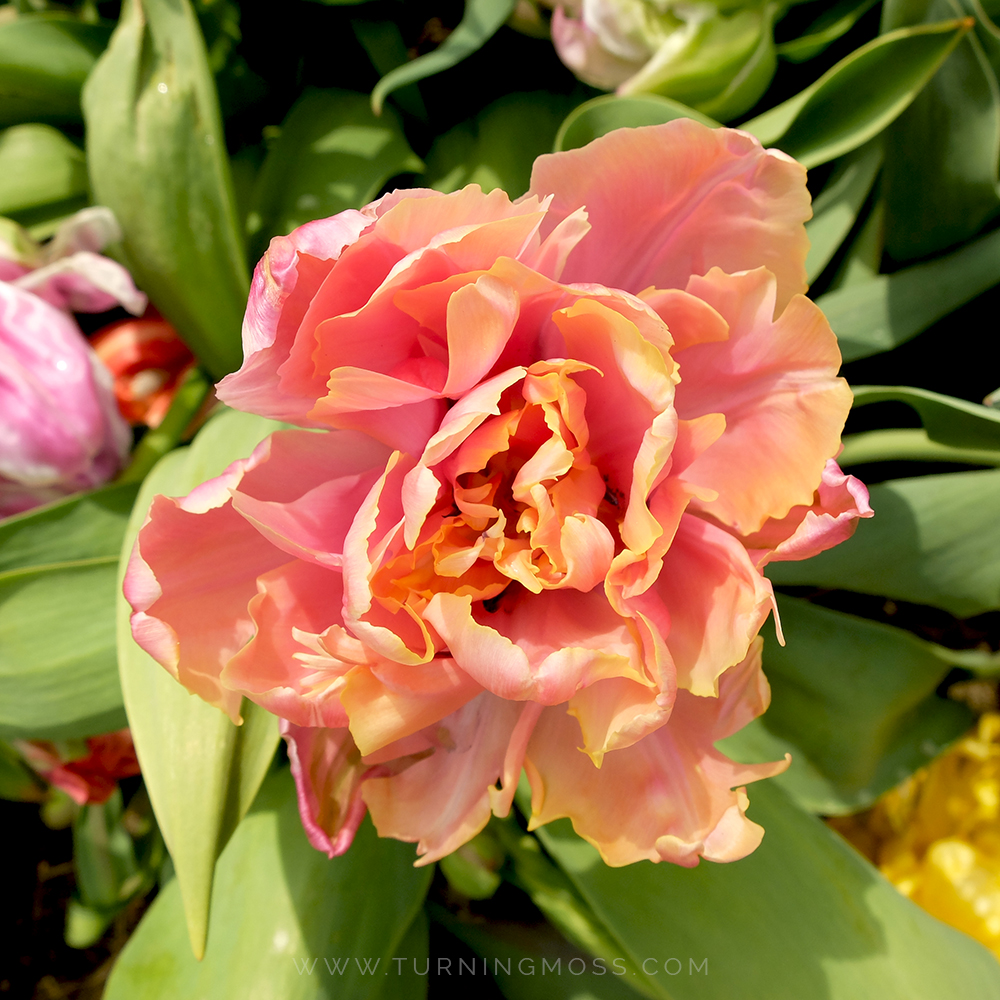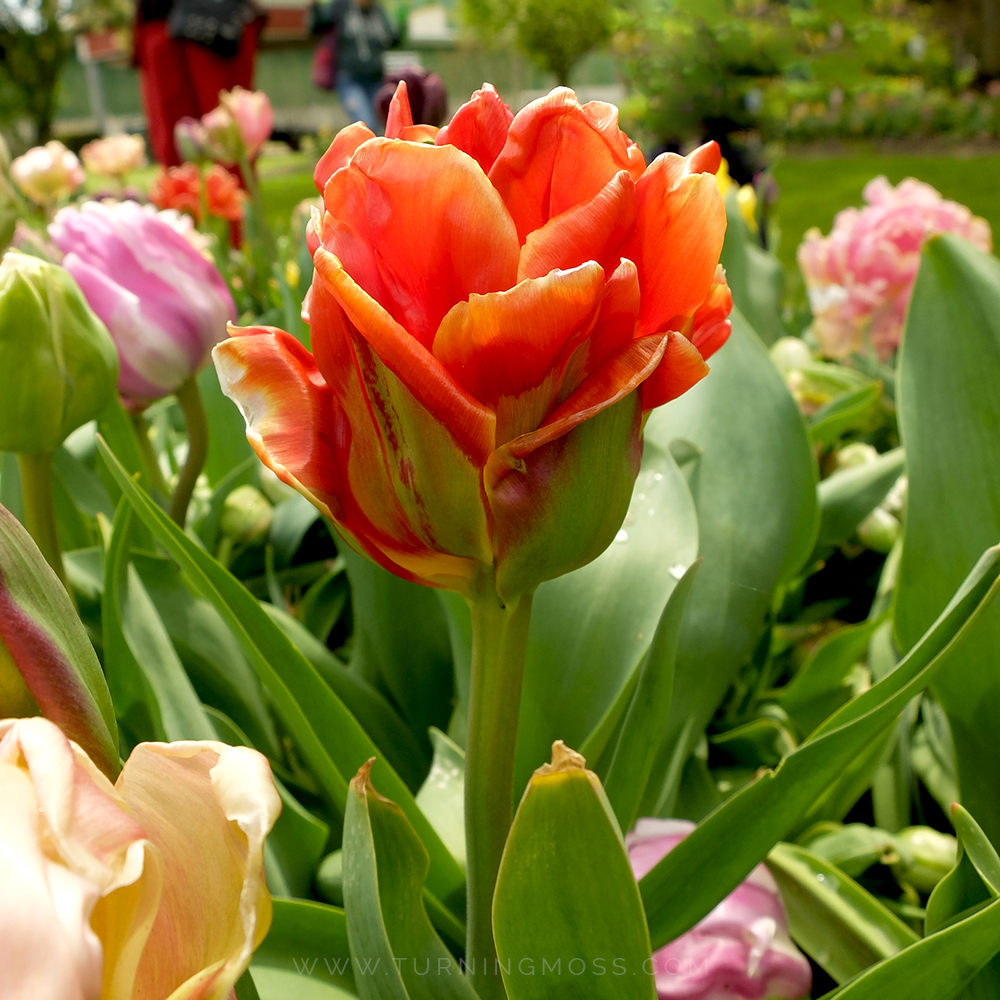 This is just a tiny snippet of what these garden have to share – hundreds of varieties, more than one could dream of, are on display from mid April to mid May. And while I'm simply sharing a bit on the Tulips, both gardens have a lot more to offer and show off. If you're looking for a floral destination, I highly recommend checking out both of these gardens at the Tulip Time Festival in Holland Michigan.
Veldheer Tulip Gardens – 12755 Quincy St., Holland MI 49424
Windmill Island – 1 Lincoln Avenue, Holland MI 49423