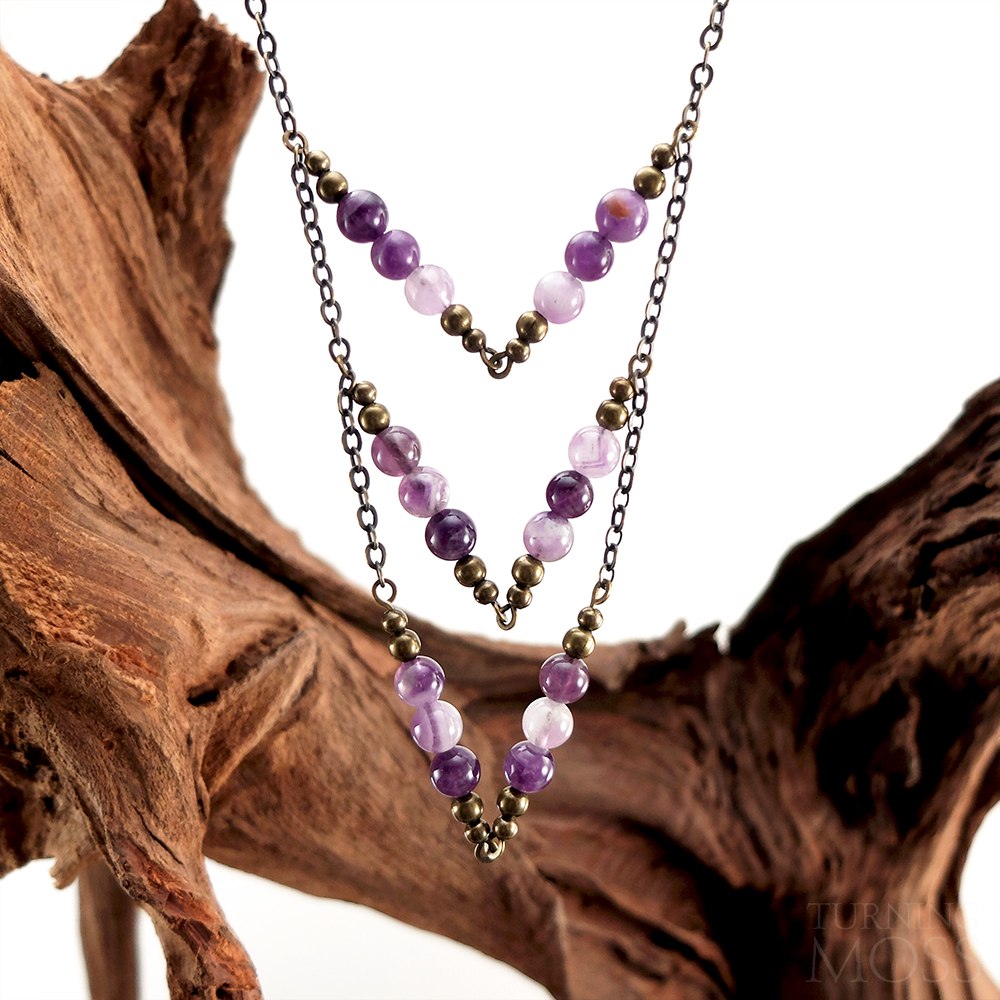 The Cortez Collection is sharp and to the point. Bars of gemstone beads link together and pivot into a chevron pendant. The hinged brass bars allow the chevron shape to form freely, moving along with you while you float through your day. The Cortez Collection includes a variety of lengths and tiers each offering a versatile and comfortable wear.
Find all available options from this collection here: The Cortez Collection
Details on each style within the Cortez Collection:
Cortez 100 – Coming soon!
Cortez 200 – Coming soon!
Cortez 300 – Coming soon!
Cortez 400 – Coming soon!