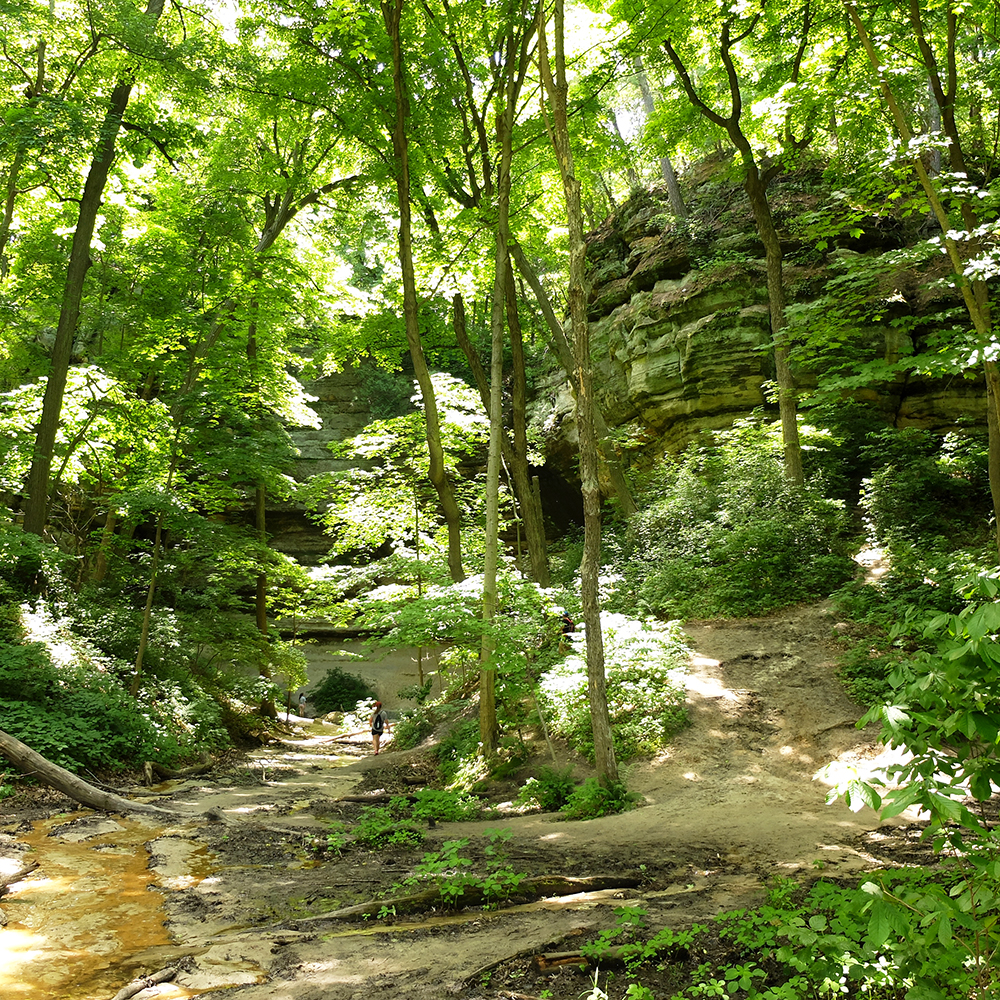 Last week we took a day trip to Starved Rock State Park, Illinois. Although it's only a short 2 hour drive from Chicago, it had been well over a decade since my last visit. Why?! It was a perfect day for a nice hike in the woods, lots of spring flowers, mosses, and ferns to gawk at… oh and the Canyons!
It's hard to believe that you can head out of the city and two hours later you can find yourself hiking among such beautiful rock formations. If you didn't already know where you were, I'm guessing it would be hard to believe that you were in the flat land of Illinois.  The rocky walls of the canyons were covered in moss, ferns, and tree roots hanging on tight growing wherever they are. It was a particularly lush time of year over there.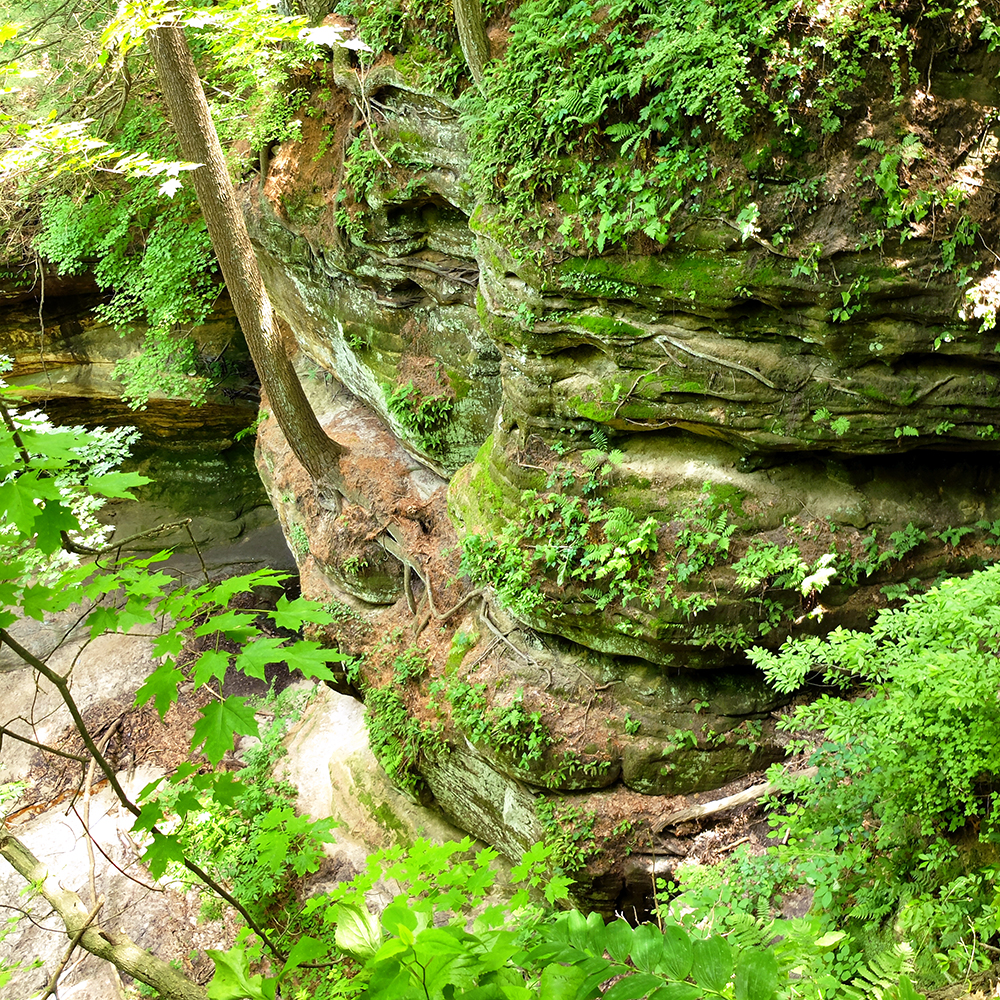 I love the mineral and clay deposits that formed along the creek side at the base of this mossy rock. Such vibrant colors everywhere.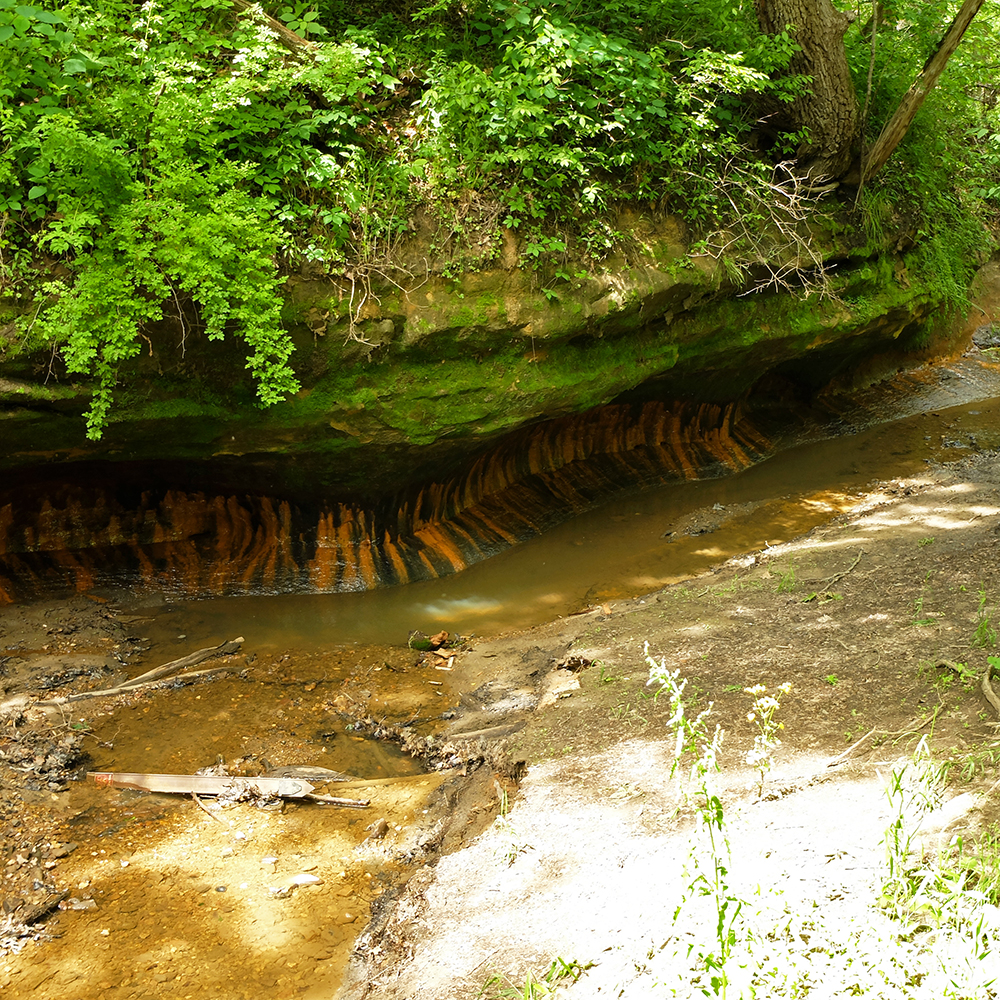 There was a variety of paths to travel, both in direction and texture, some were fully paved and flat, some were made of wood slats, others were muddy and less defined. There are lots of stairways to help you to the top of the canyons and plenty of options as far as difficulty level goes, so all types of people can take on these trails. Along every path were abundantly lush patches a of green to enjoy.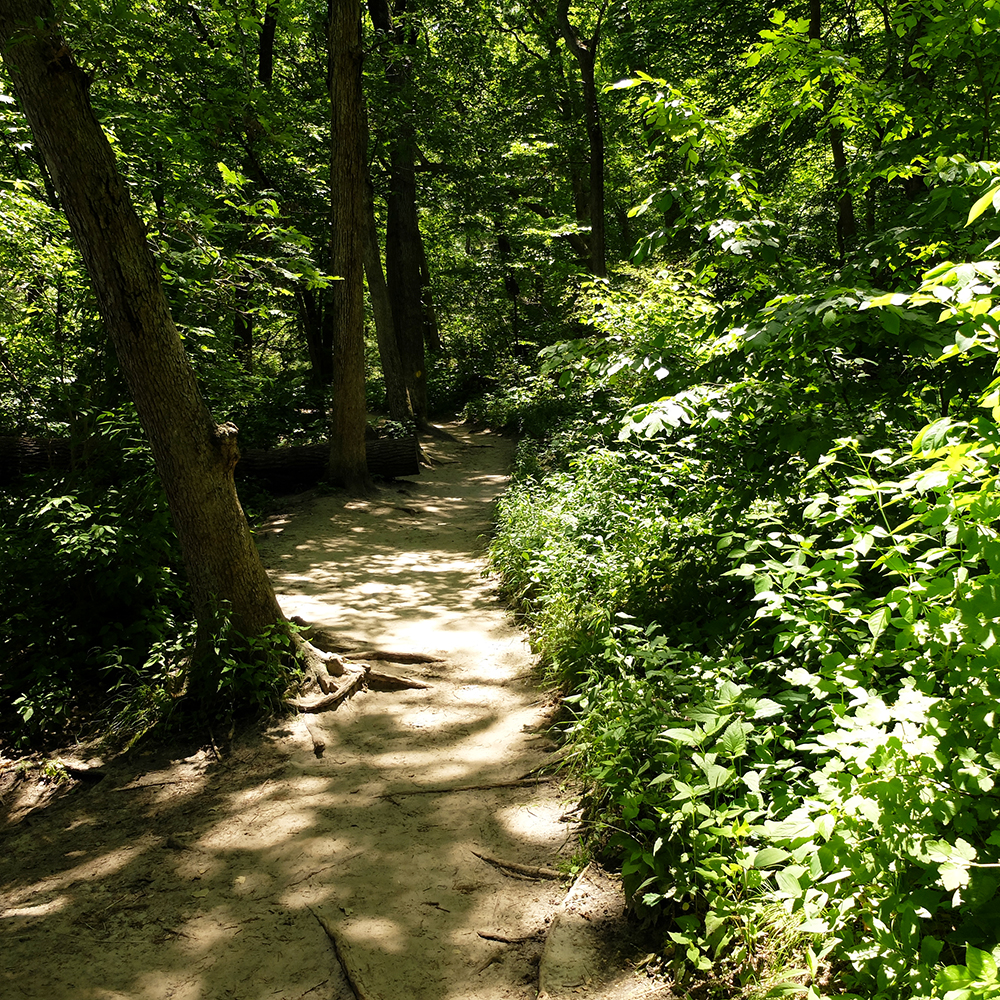 We caught sight of a few small creatures along the trails. There was a water snake swimming in a shallow river, some chipmunks chipmunking around, some fairly large spiders hanging out on leaves, and a couple of snails chompin' on fern leaves. No large mammals in sight.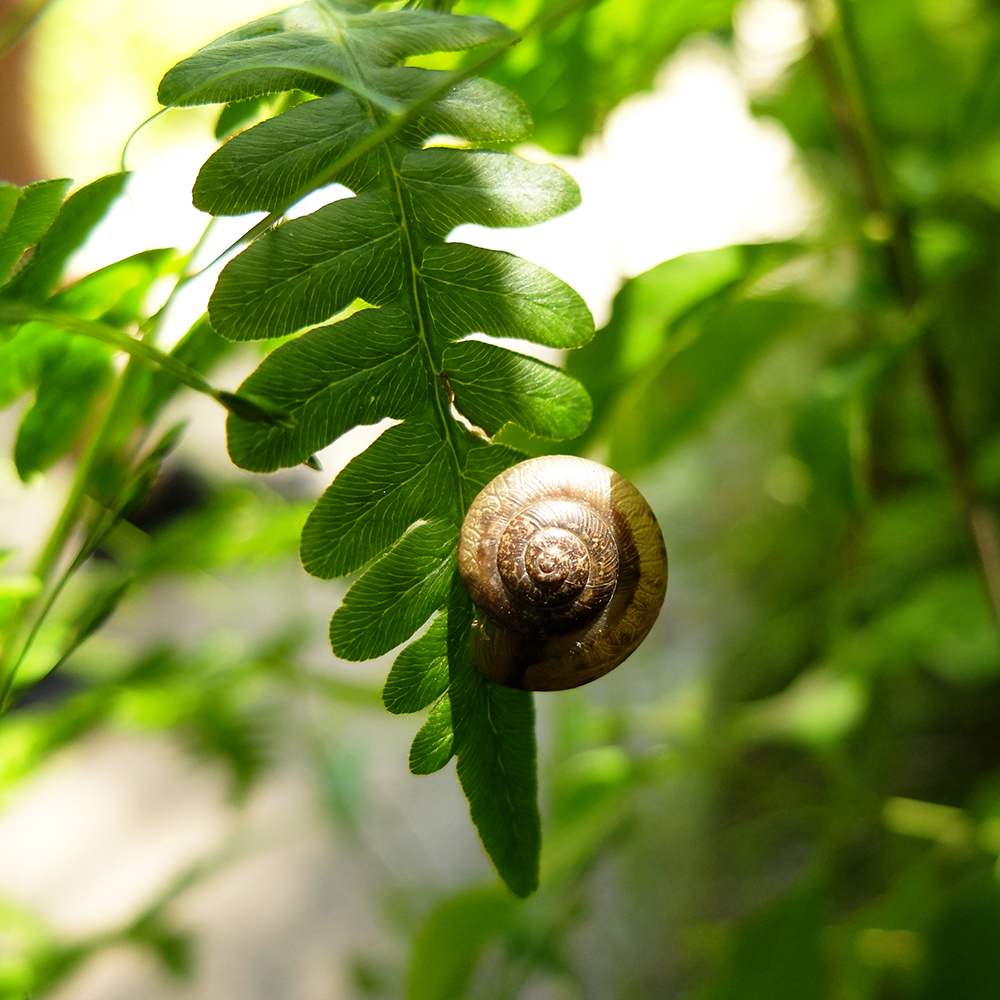 There was a ton of moss around, I snapped pics of 4 varieties and I'm certain there were many more. For as much as I like moss, I really don't know much about the different varieties. I'm going to have to do some research on these to find out more about them!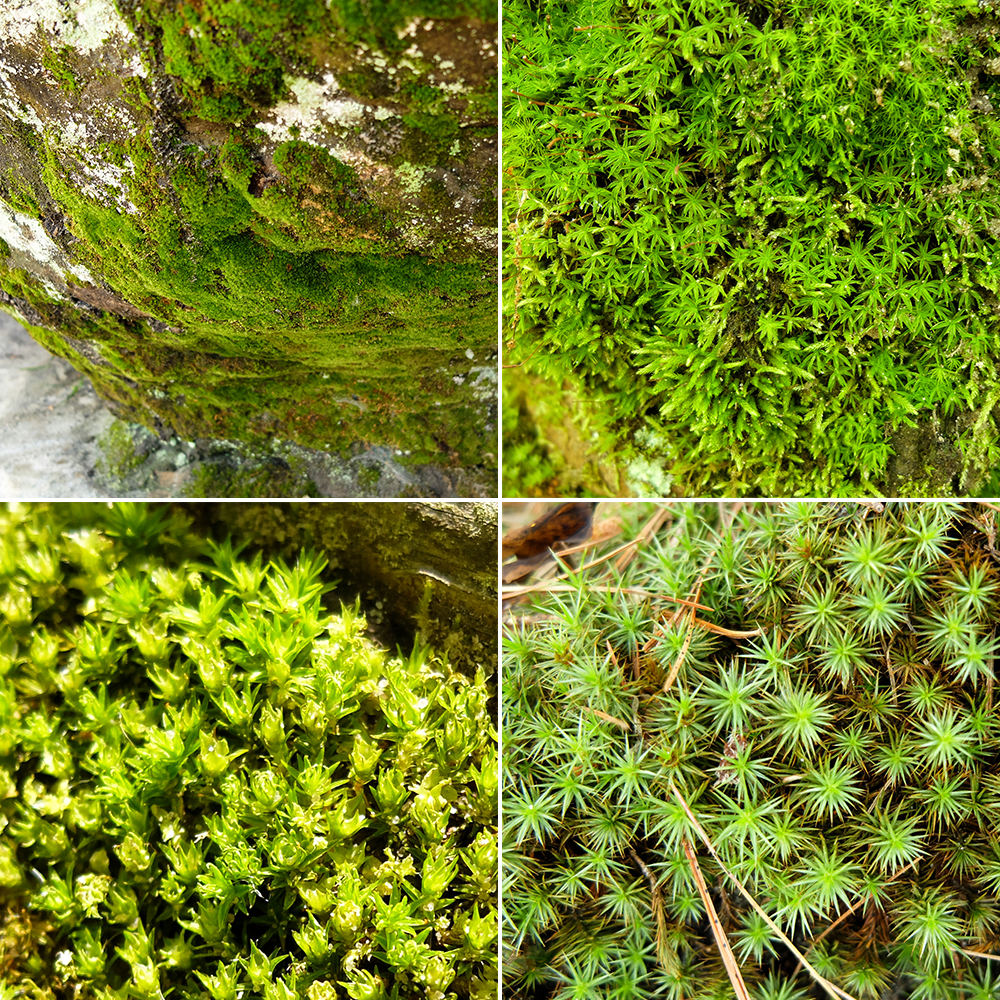 While there were thousands of plant species in this forest, Ferns were probably the most abundant along the trails, they were basically every where. The most common one in the area is the Bracken Fern. The ones below were at the perfect viewing height, and the sunlight hit just right to highlight all of the meticulously spaced spores on the underside of the leaves.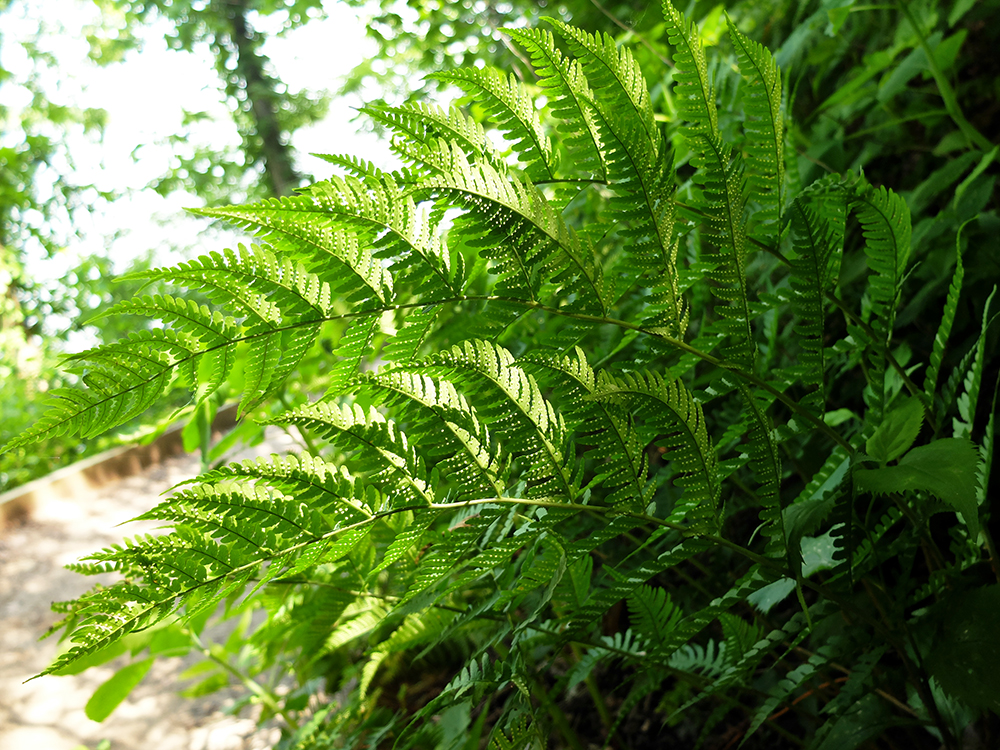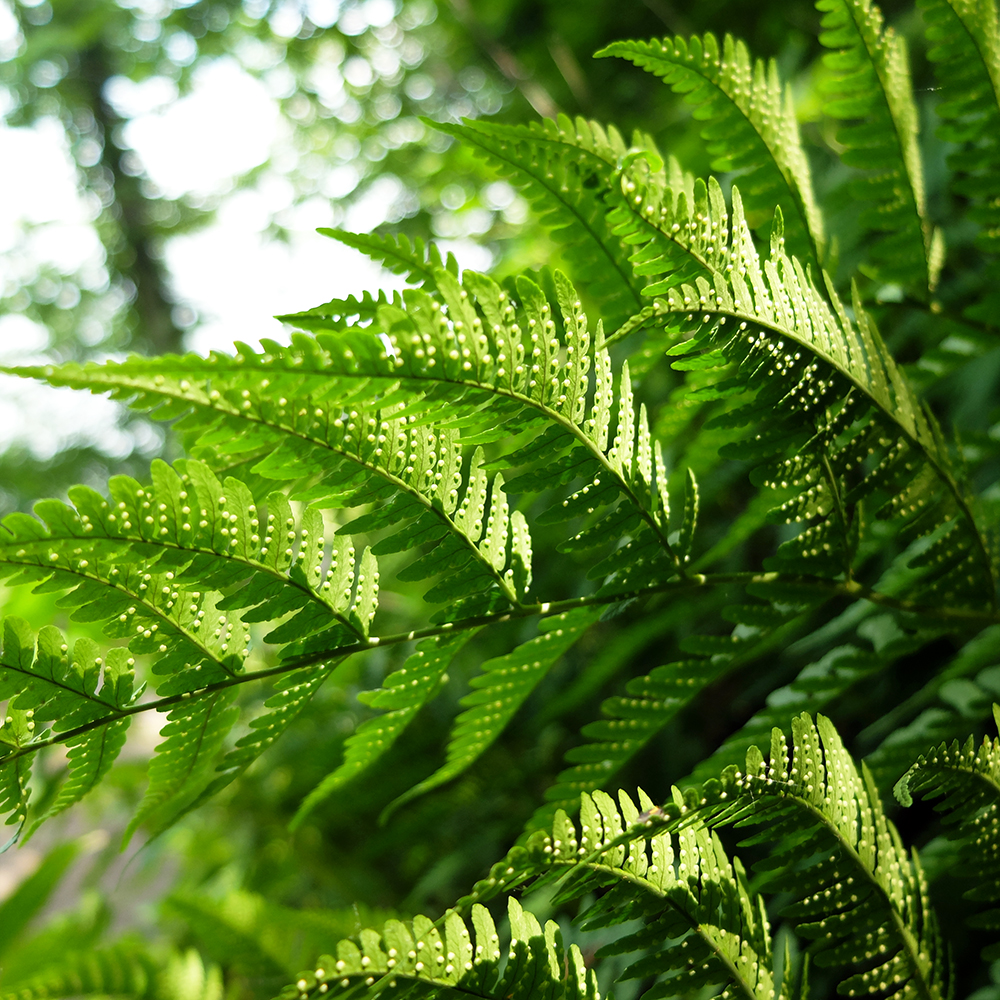 A walk up a "major stairway" lead us to the next spot, Wildcat Canyon. We stopped off on a deck that overlooked this beautiful waterfall cascading down the canyon in to a small pool where families were picnicking. This was the largest fall and canyon we saw on this hike.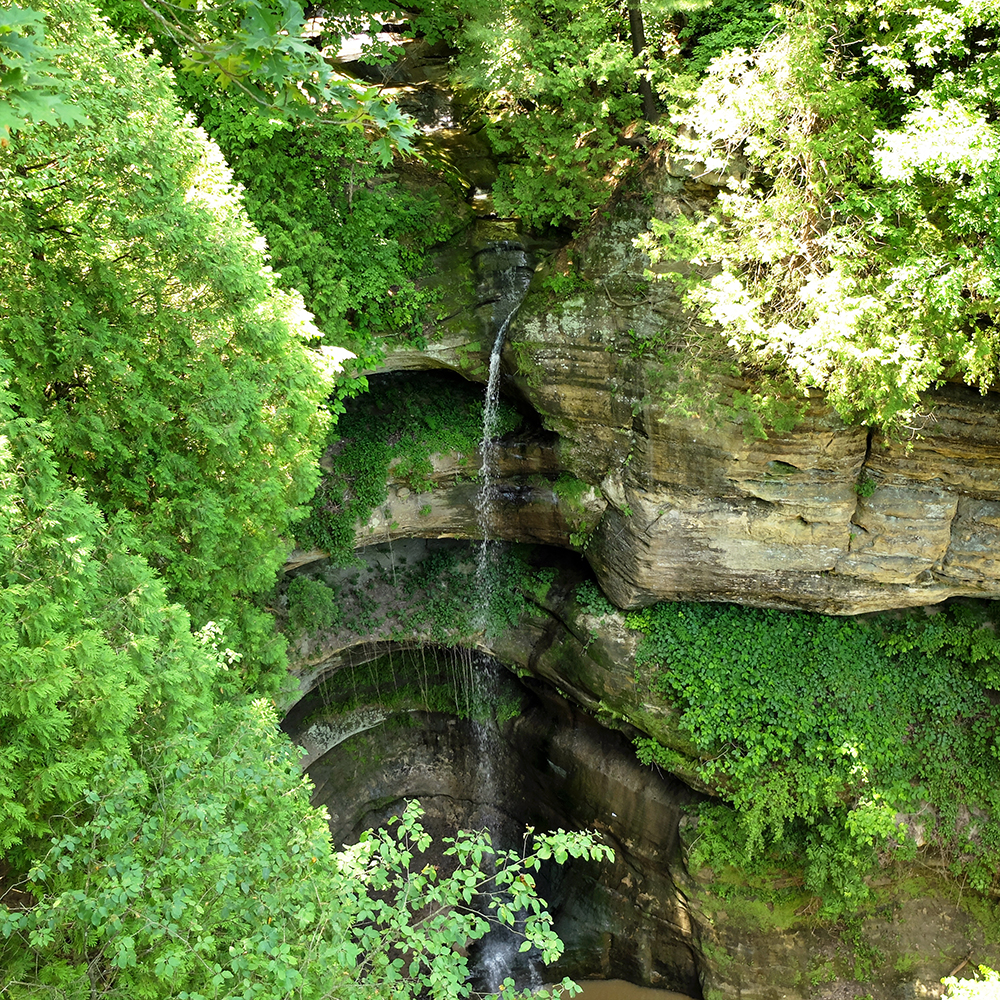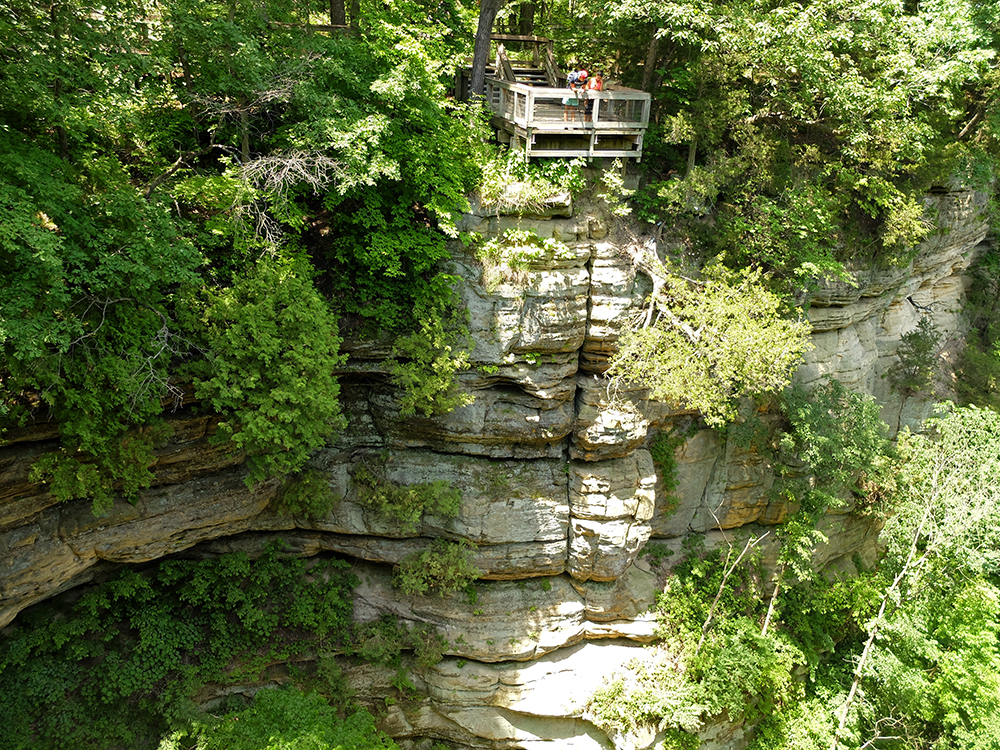 The scene below was found along one of the main paths lining the river. I just love how nature always figures out how to make it work. Trees take root and grow over and around the rocks they live with. Ferns sprout up and manage to survive through the cracks. Lichen and Moss latch on and form to practically any surface. What a lovely home they have created right here.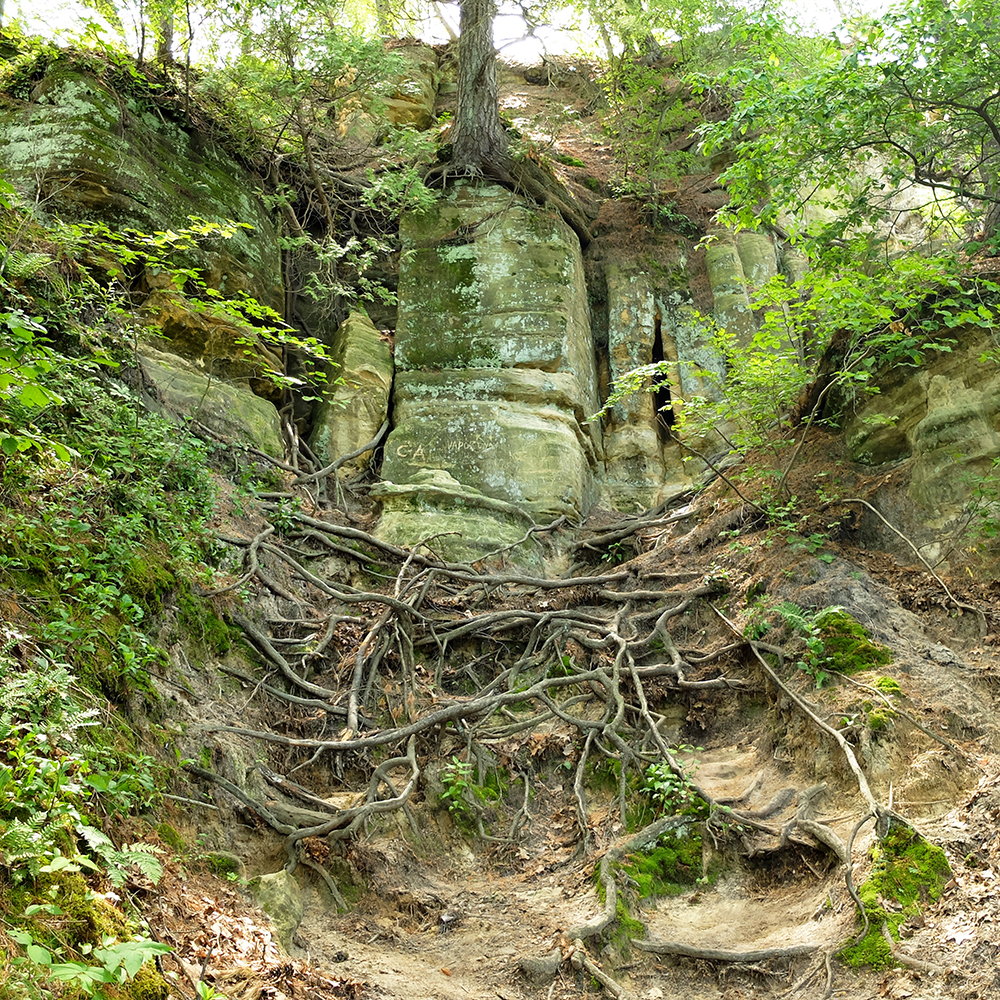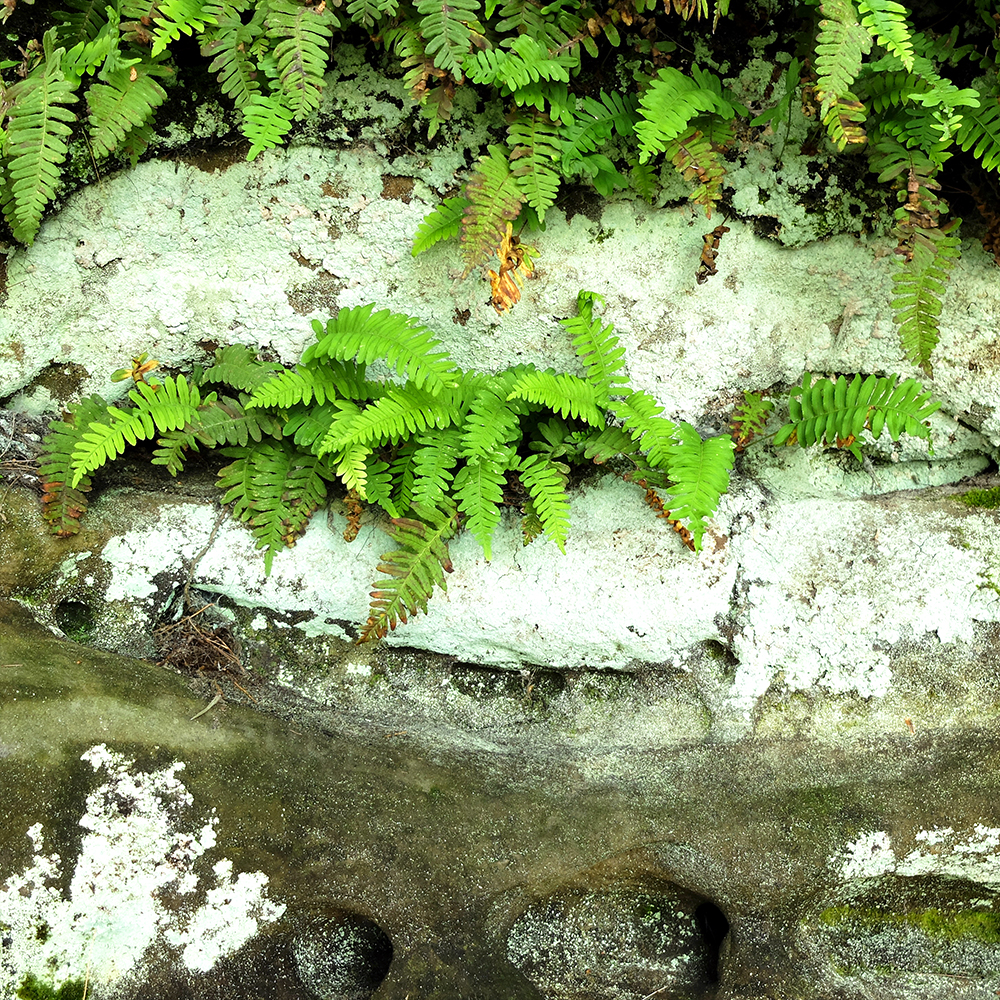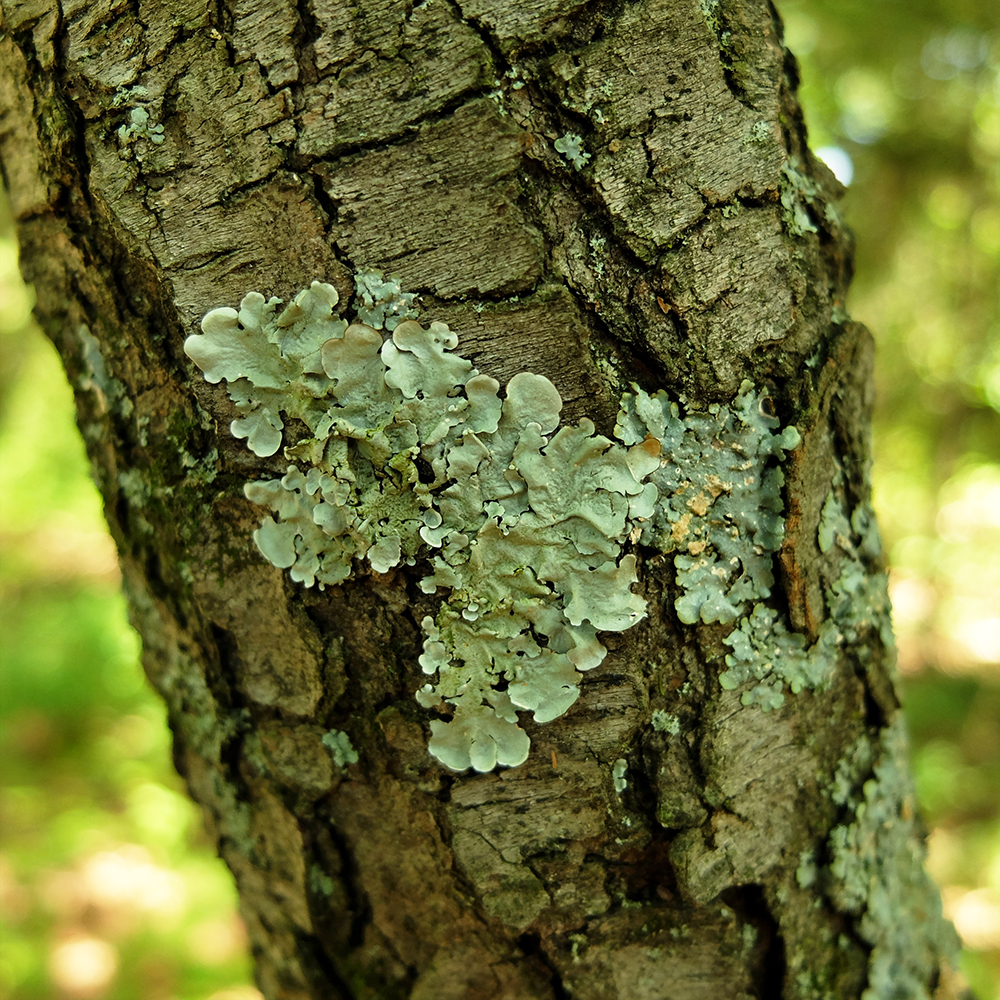 This was the last Canyon we saw on this hike, we thought it was LaSalle Canyon, but now I'm not so sure. After attempting to cross reference and hoping to verify which canyon was which, it became clear that I should have paid better attention to the names along the trail! We kind of thought we did, eek. So next visit, one of my goals is to properly identify each canyon we visit and capture some solid images, I could not find one website that clearly lays all of them out with photographs, let me know if you know of one or perhaps you know the answers?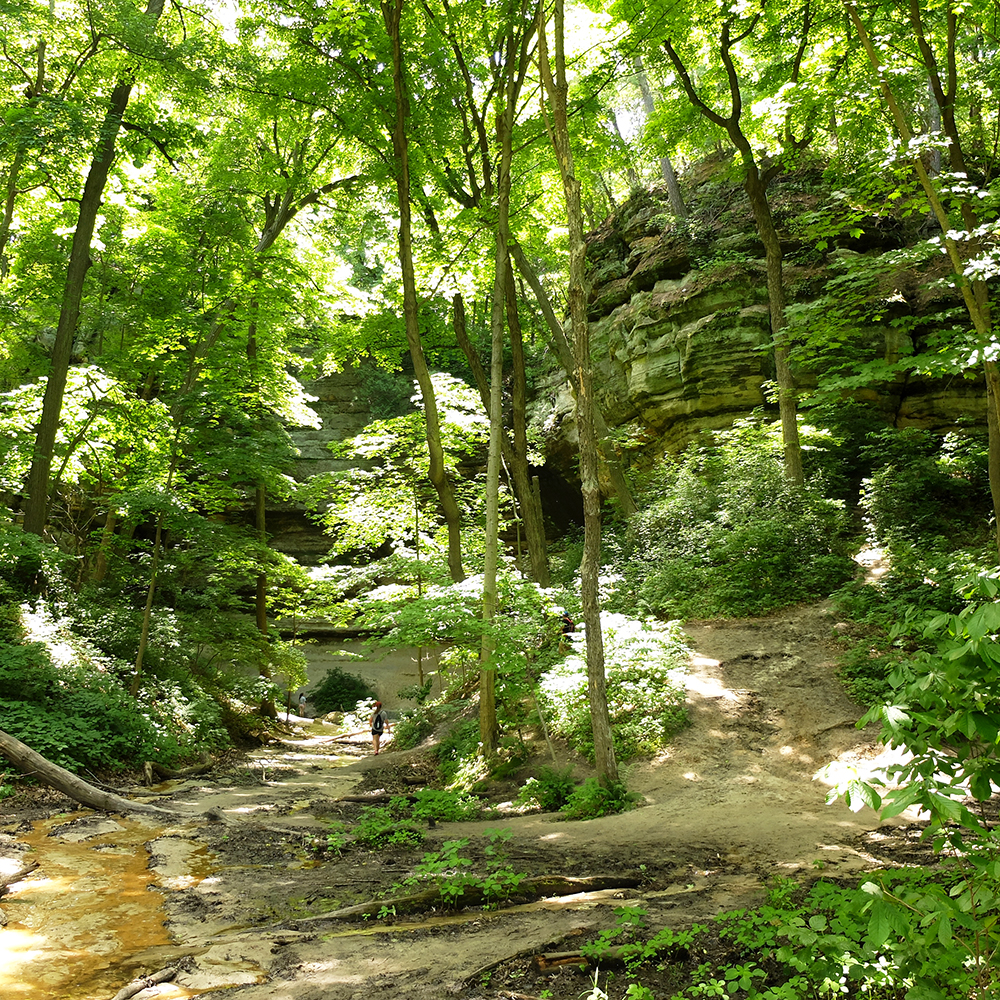 Anyway, onward! This waterfall was not so much of a fall, but more of a trickle on this day, a lot of the streams seemed to be on the dry side at the time.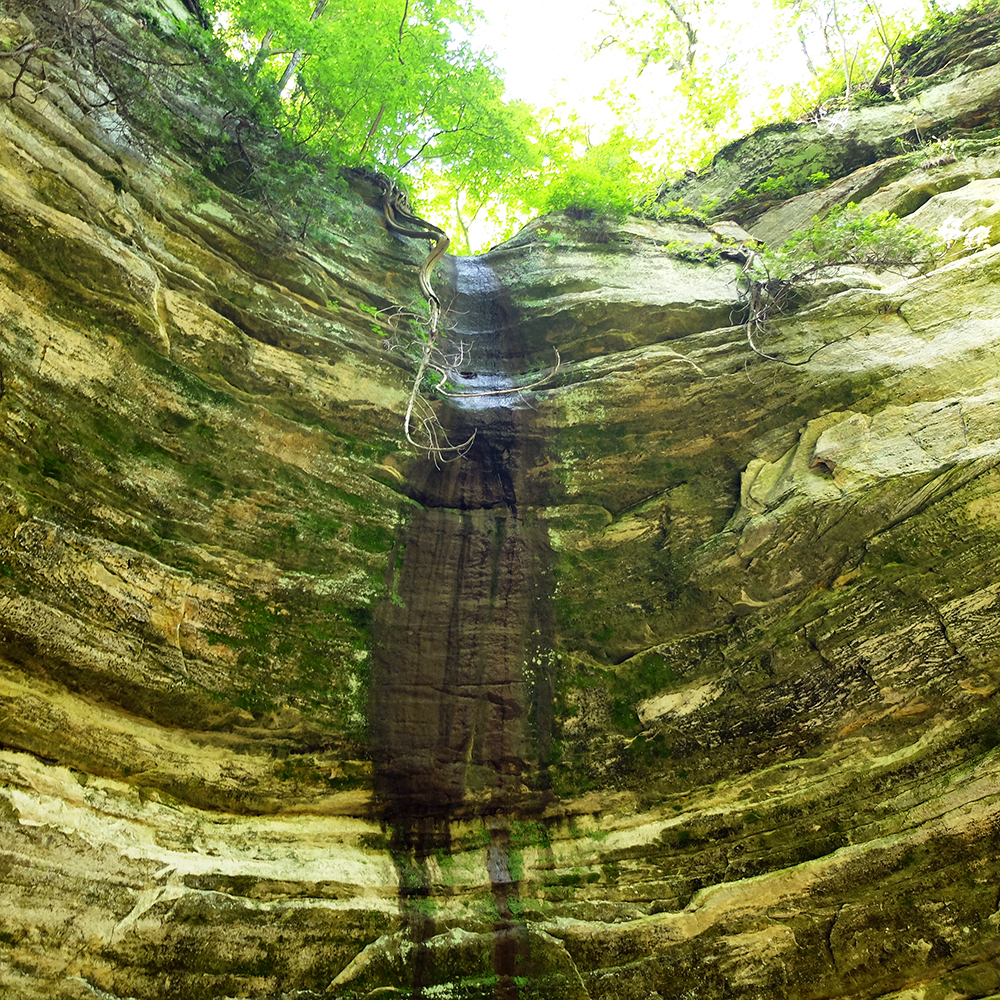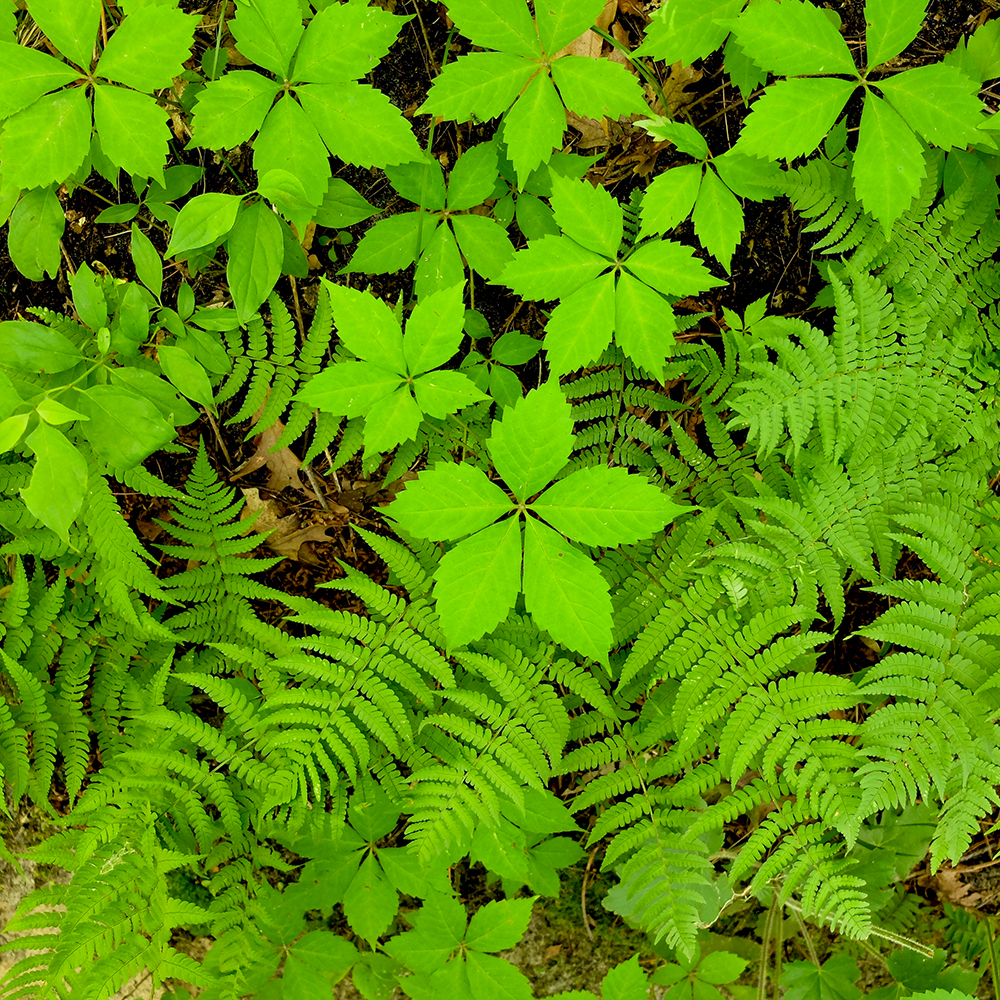 We'll wrap up this photo tour of our Starved Rock Hike in June with some blooms! First up is Daisy Fleabane, these spunky little flowers sport hairlike white petals surrounding a bright yellow center. In some areas this plant is considered a weed or invasive, however I think these delicate little beauties are a nice surprise to find along the pathway.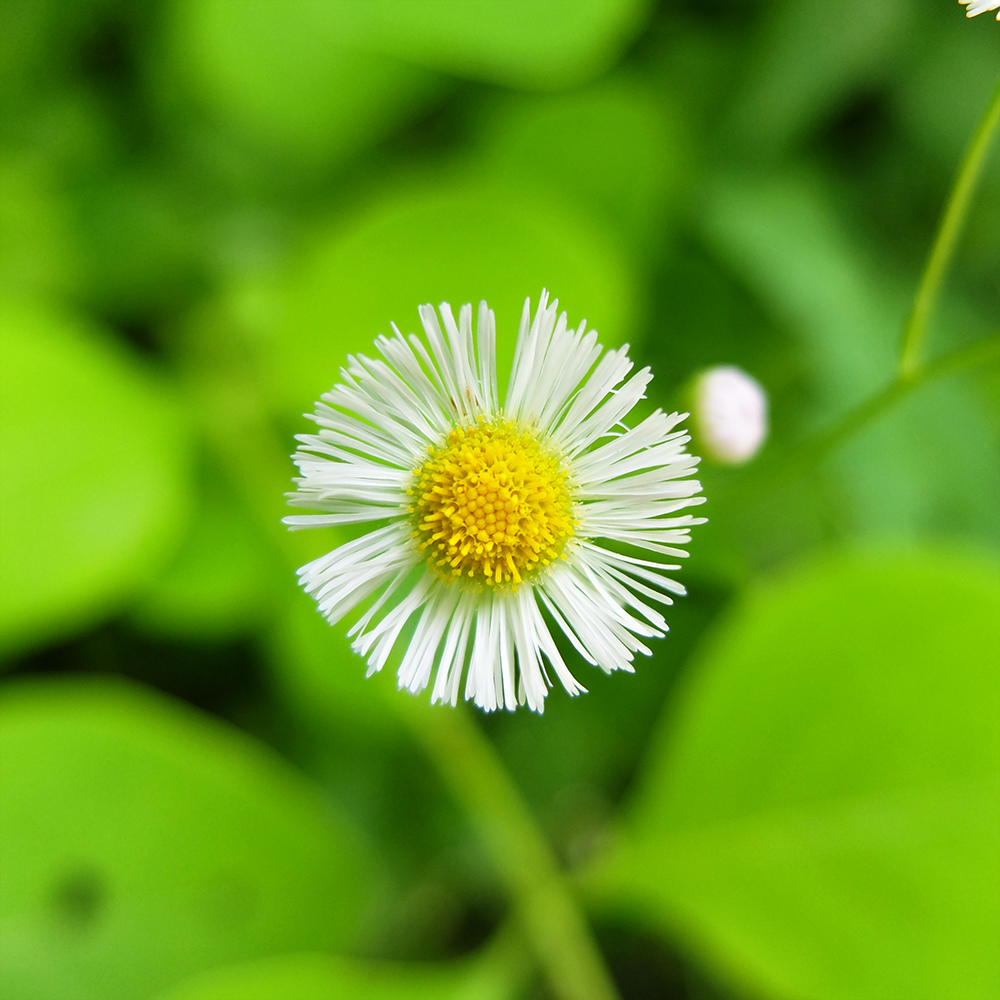 Below: Spiderwort (Tradescantia virginiana), Wild Columbine (Aquilegia canadensis), Yellow Woodsorrel (Oxalis stricta), small White Flower (unidentified), and Wood Anemone (Anemone nemorosa).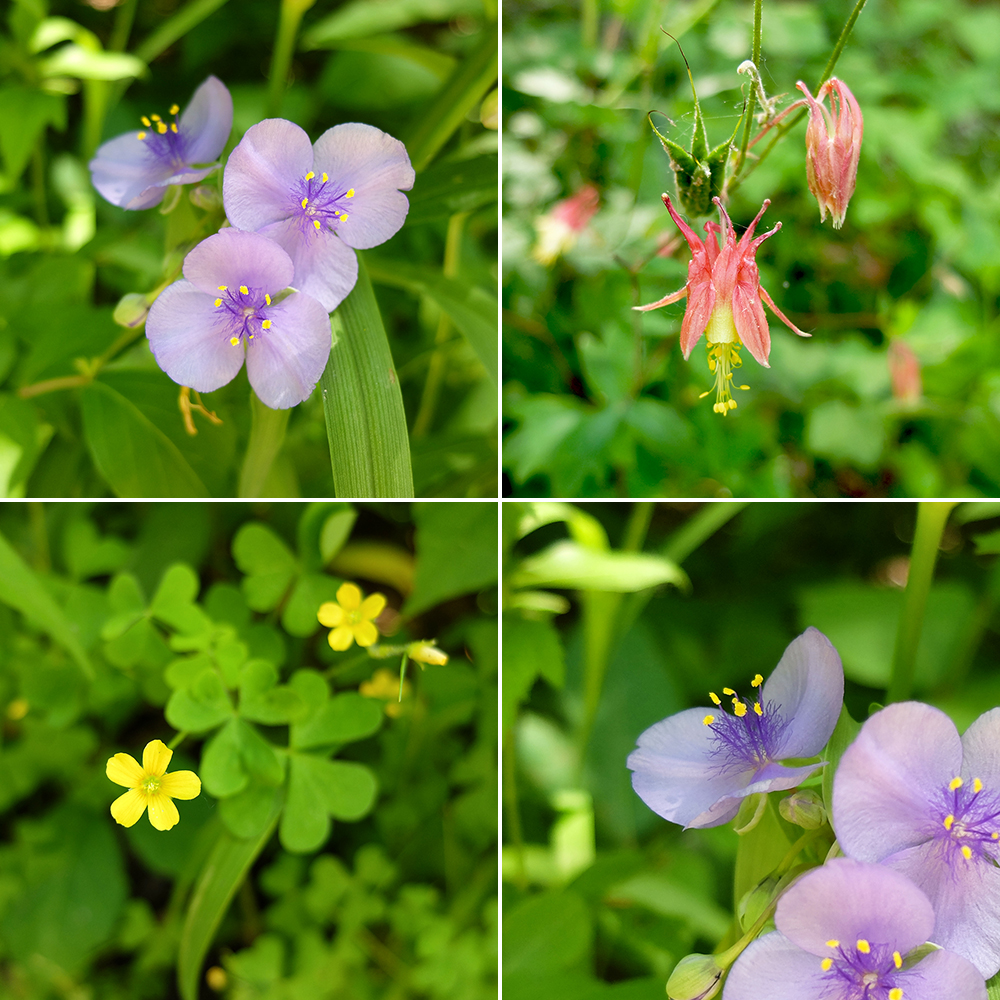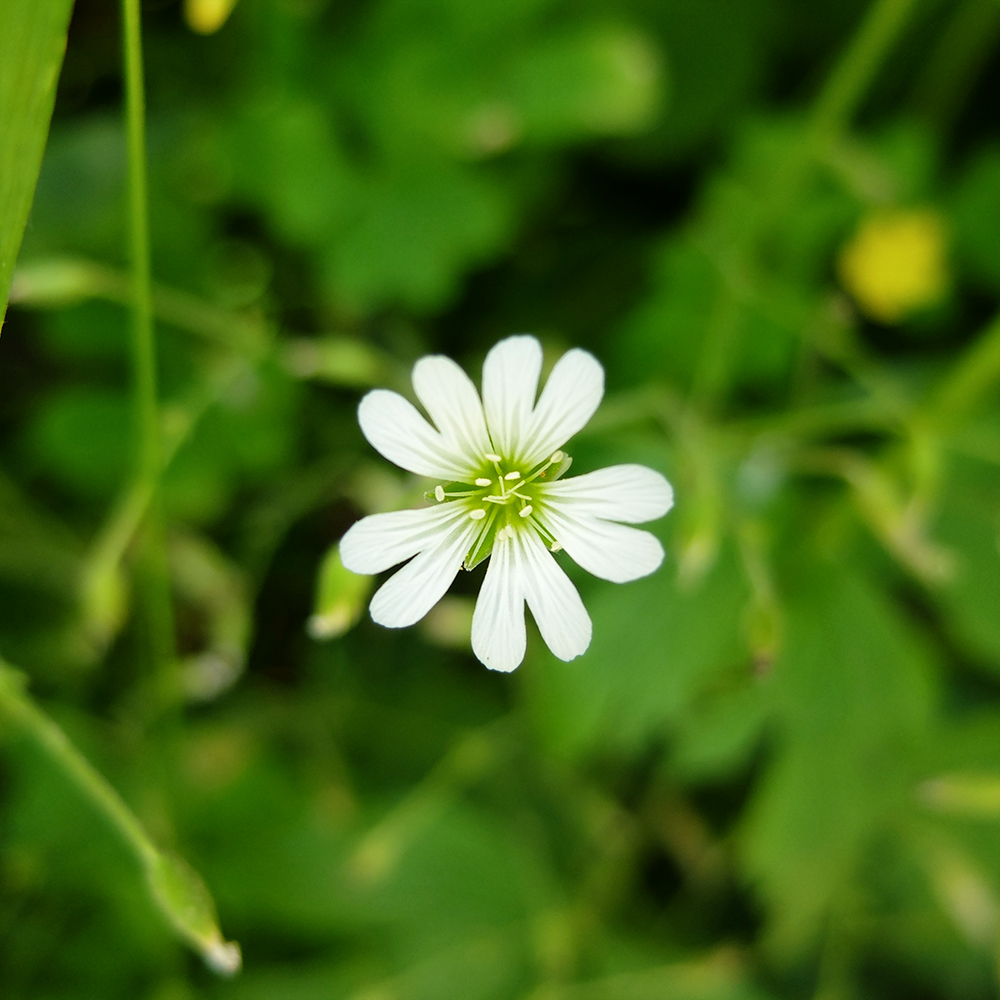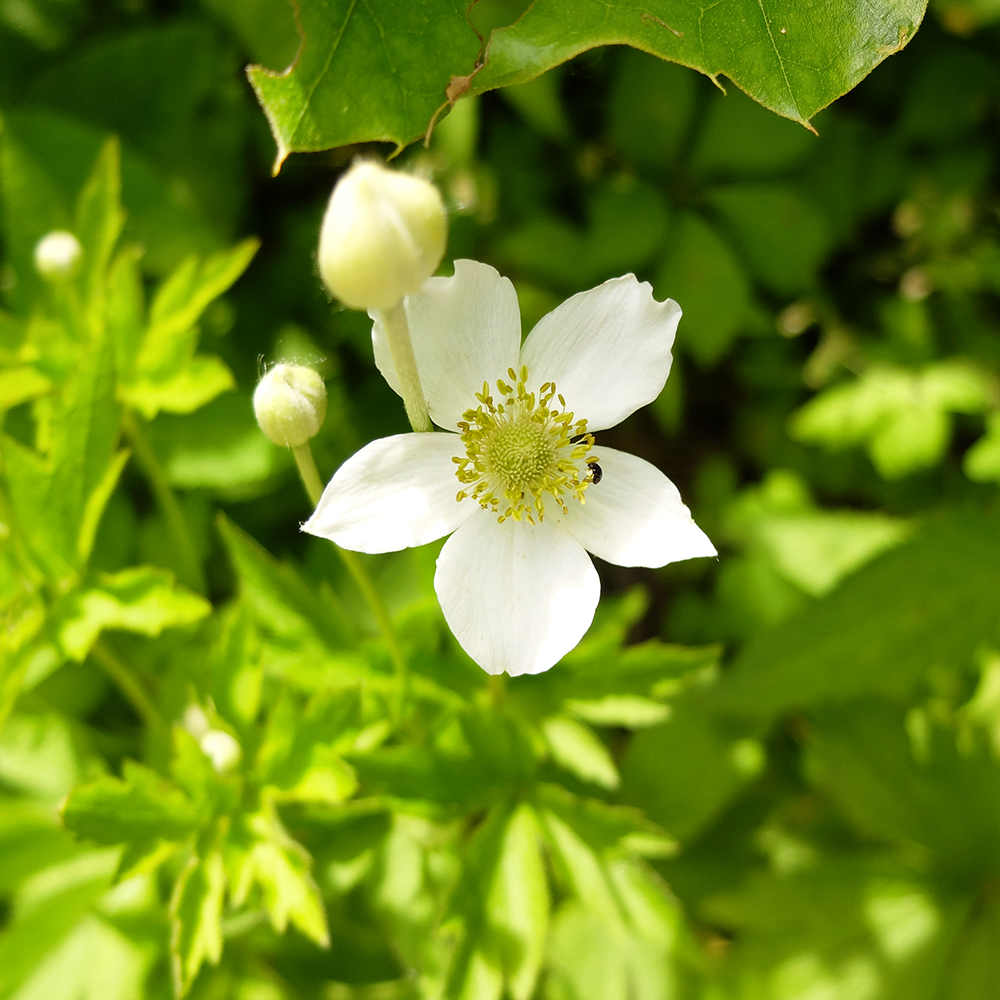 That's all for today! Can't wait to go back and explore more of the Canyons. We were thrilled with all that we experienced on this hike, but we've hardly scratched the surface, there's so much more to see. We will be back soon for sure! Looking forward to researching some of these plants for now and adding them to my indexing project.