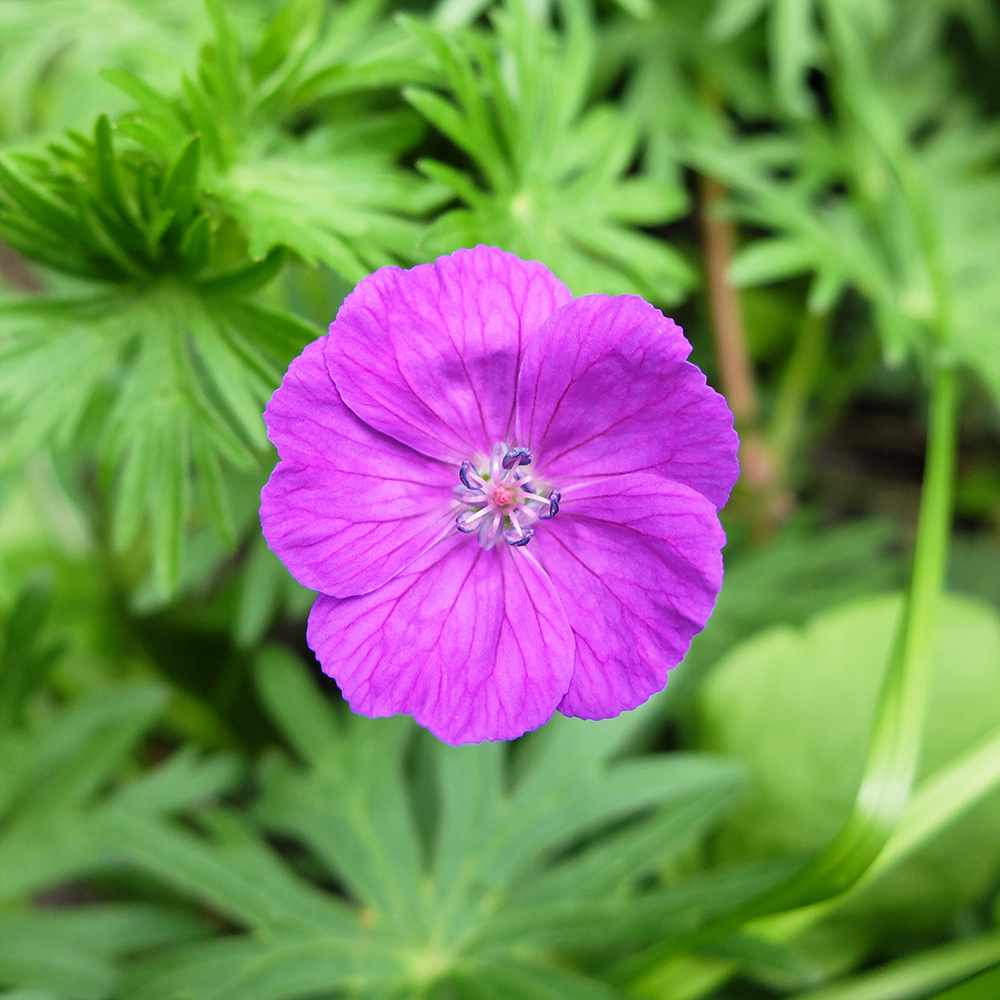 Geranium sanguineum, also known as Bloody Cranesbill, is a low maintenance garden perennial that offers full herbaceous greens with plenty of bright blooms. The flowers petals are papery thin, generally bright magenta with darker veins. The dark green herbaceous foliage is deeply segmented with fine hairs.
Location: Chicago, IL
Common Name: Cranesbill Geranium, Bloody Cranesbill, Bloody Geranium, Max Frei, Hardy Geranium
Botanical Name: Geranium sanguineum
Family: Geraniacea
Origin: Originally found in Europe – can be found growing all over the United States.
Care: Enjoys shade, can tolerate partial sun or full sun. Requires regular watering, more in extreme heat. Blooms early to mid-summer.
Propagation: By seed, root cutting, or division.
Toxicity: Some Geraniums may be toxic to dogs.
Tidbit: The name, Cranesbill comes from the appearance of the seed head formed after flowering that resemble a bird's beak and body. I think the buds of the flowers also look quite like a crane. Also, the word Geranium stems from the Greek word geranos, meaning 'crane.'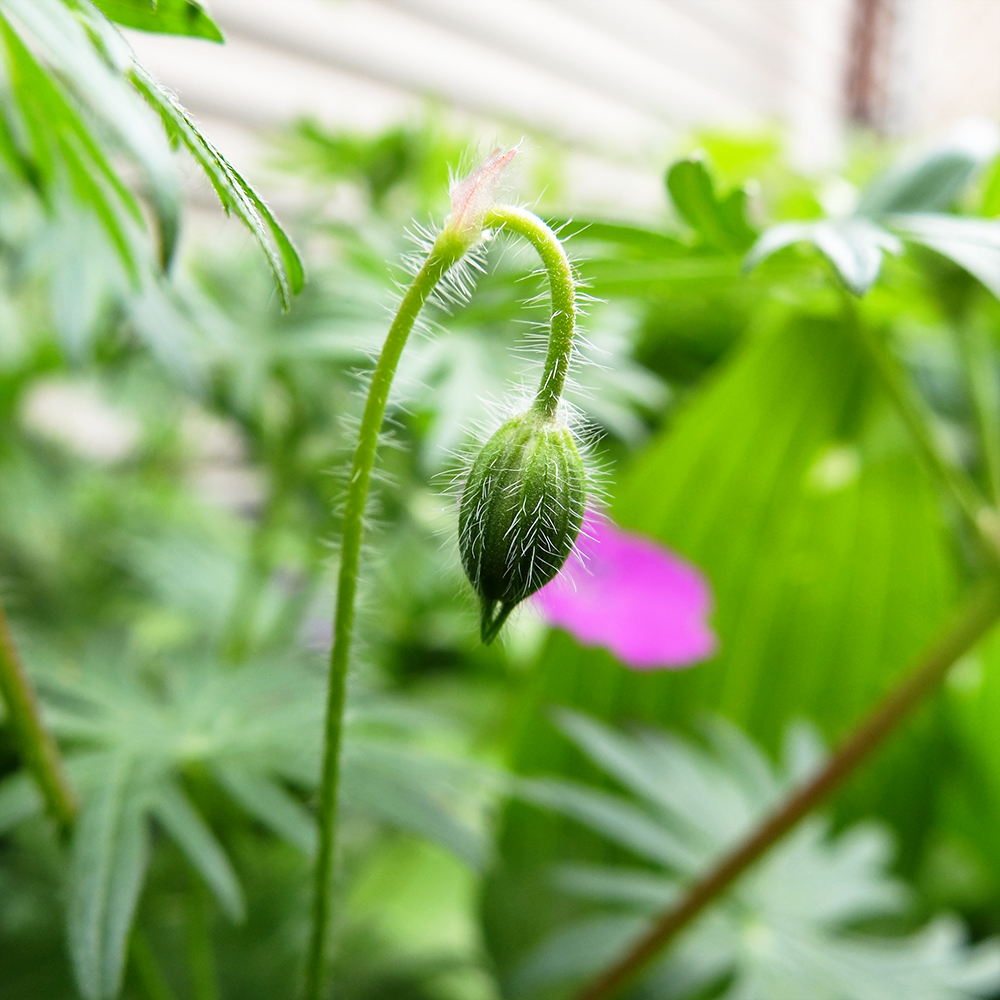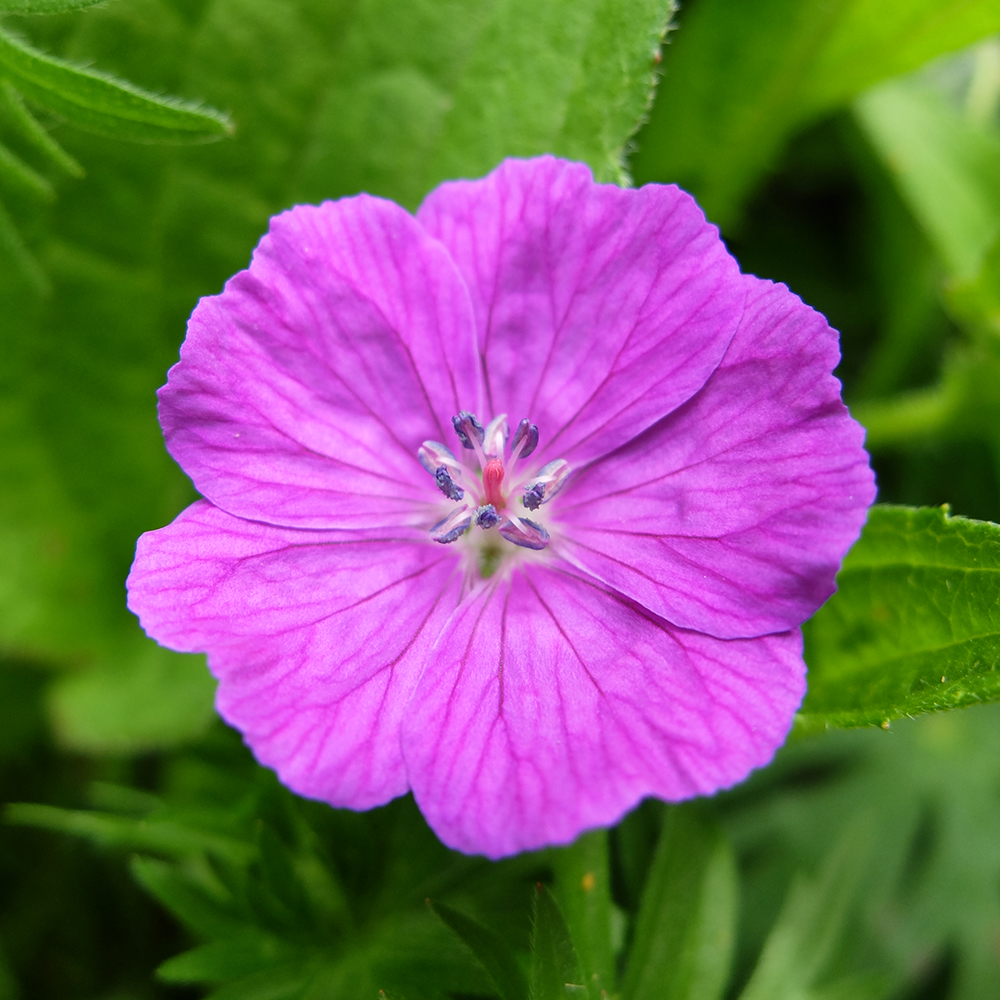 Leaves of Geranium sanguineum: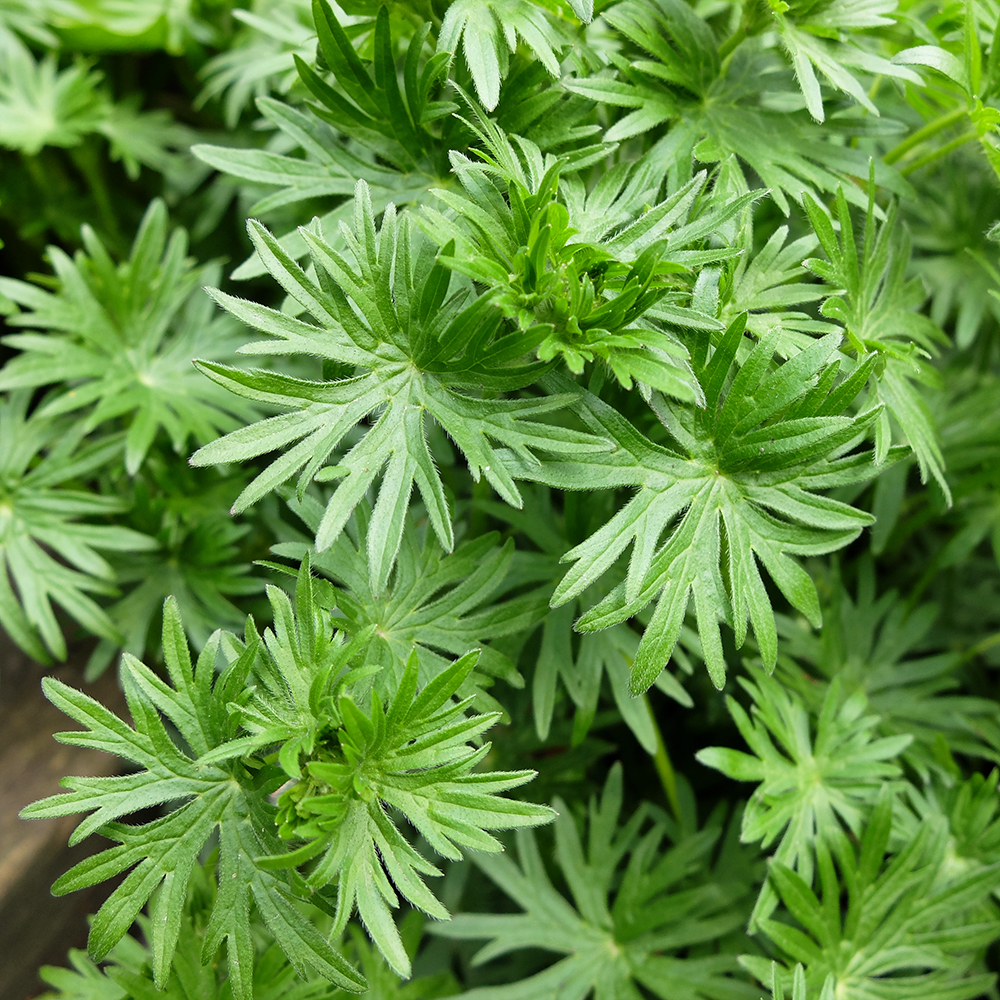 Check here from more posts including the Bloody Cranesbill Geranium.