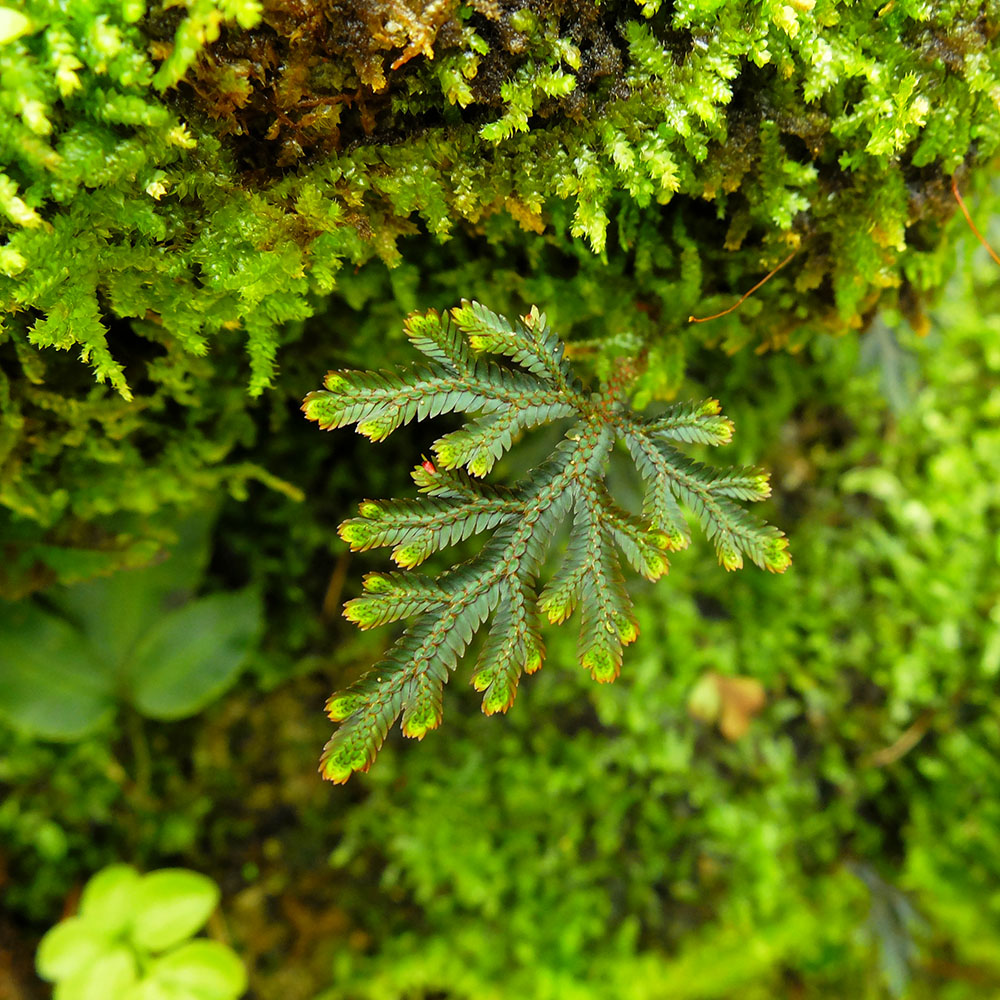 By the time March rolls around I am beyond ready for spring to take off. Longer days are near and soon green will be sprouting up everywhere. I live only a couple miles from the Garfield Park Conservatory, an outrageously beautiful greenhouse full of luscious thriving plants. It's the perfect oasis, and for whatever reason, I rarely visit any conservatory during the winter. What's up with that? It's like I must forget that I have the option and choose hibernation instead. It doesn't make a lot of sense. Once April hits, it's time to get out and catch up with all my favorite green spots in the area. Naturally, the first stop was the Garfield Park Conservatory. There is a lot to see there, so I'll just share a few images from two of my favorite rooms.
Pictured above : Spike Moss (Selaginella erythropus 'Sanguinea' Selaginellacea)
One of the most magical areas of the conservatory is the Fern Room. The grand entranceway leads to a world of green mosses and ferns, everywhere you look is a fresh blanket of moss or a new frond about to unfurl. This room is Alive, it's the room that makes me want to continuously return and keep on learning more, here are some details that caught my eye…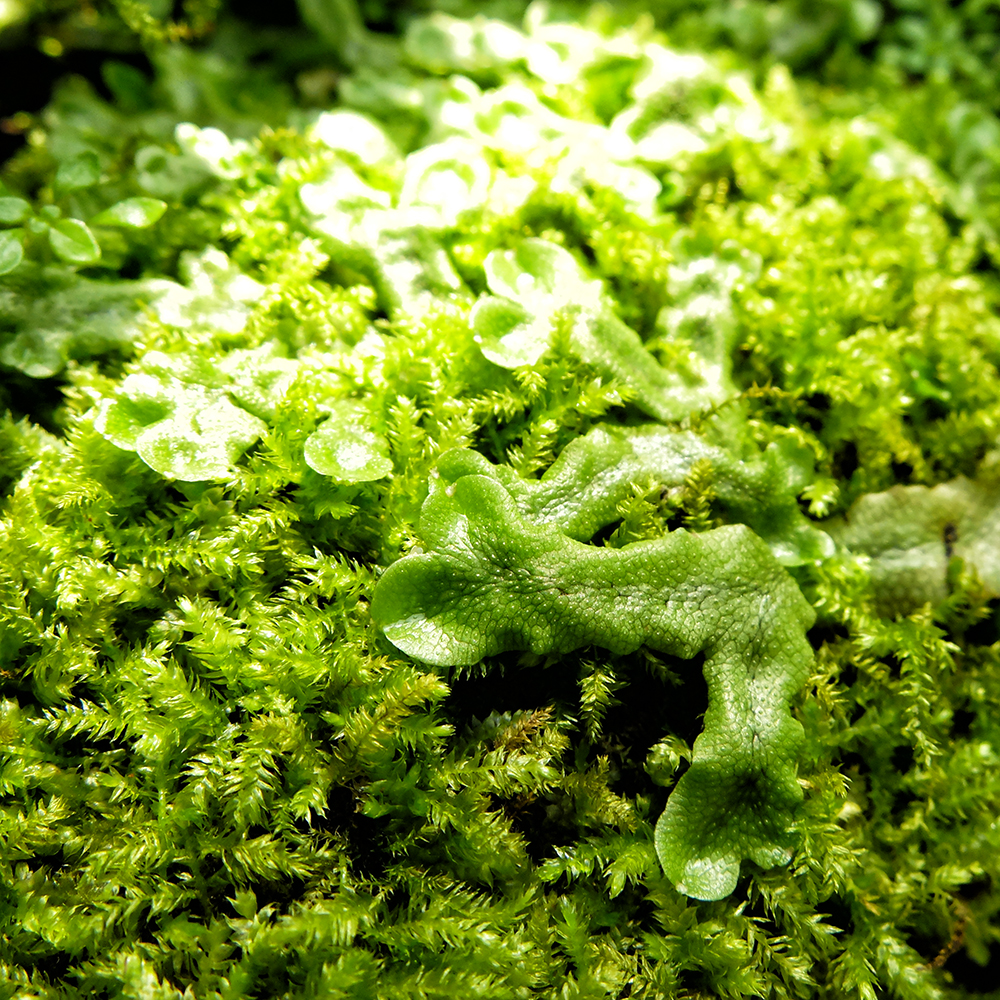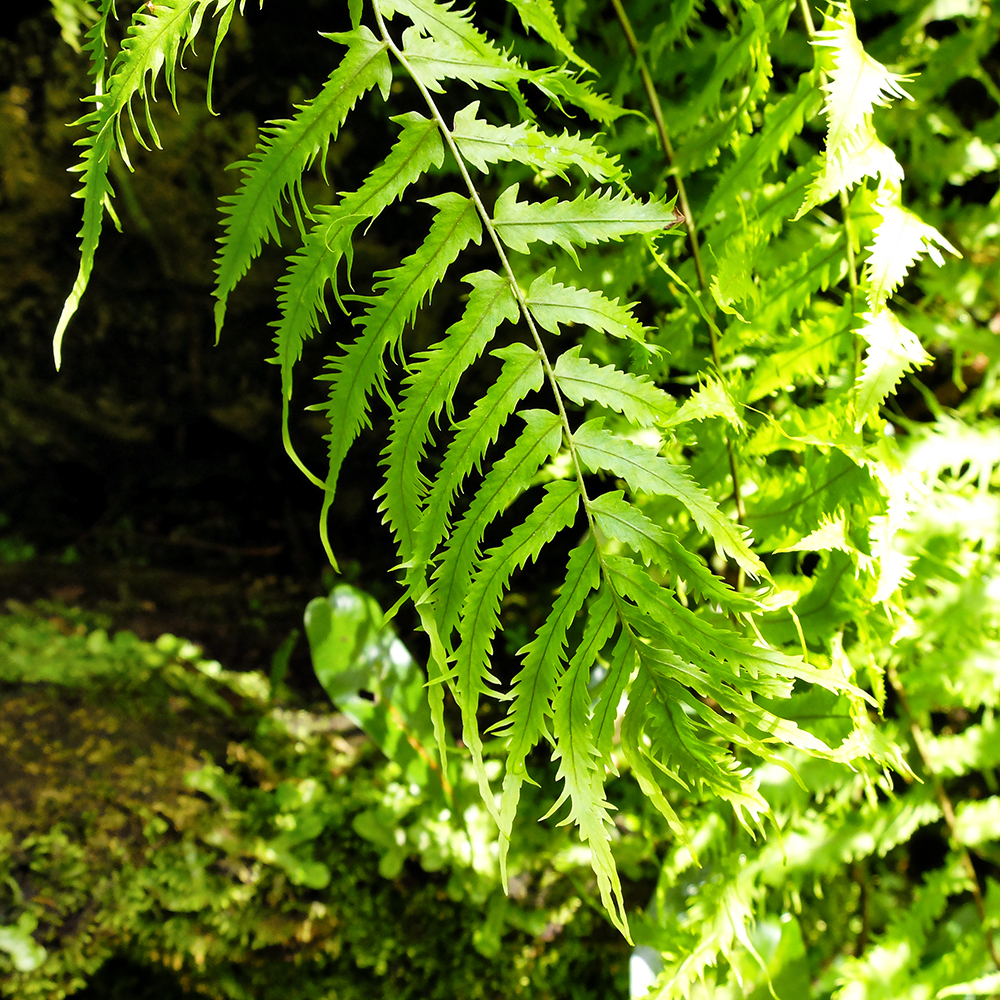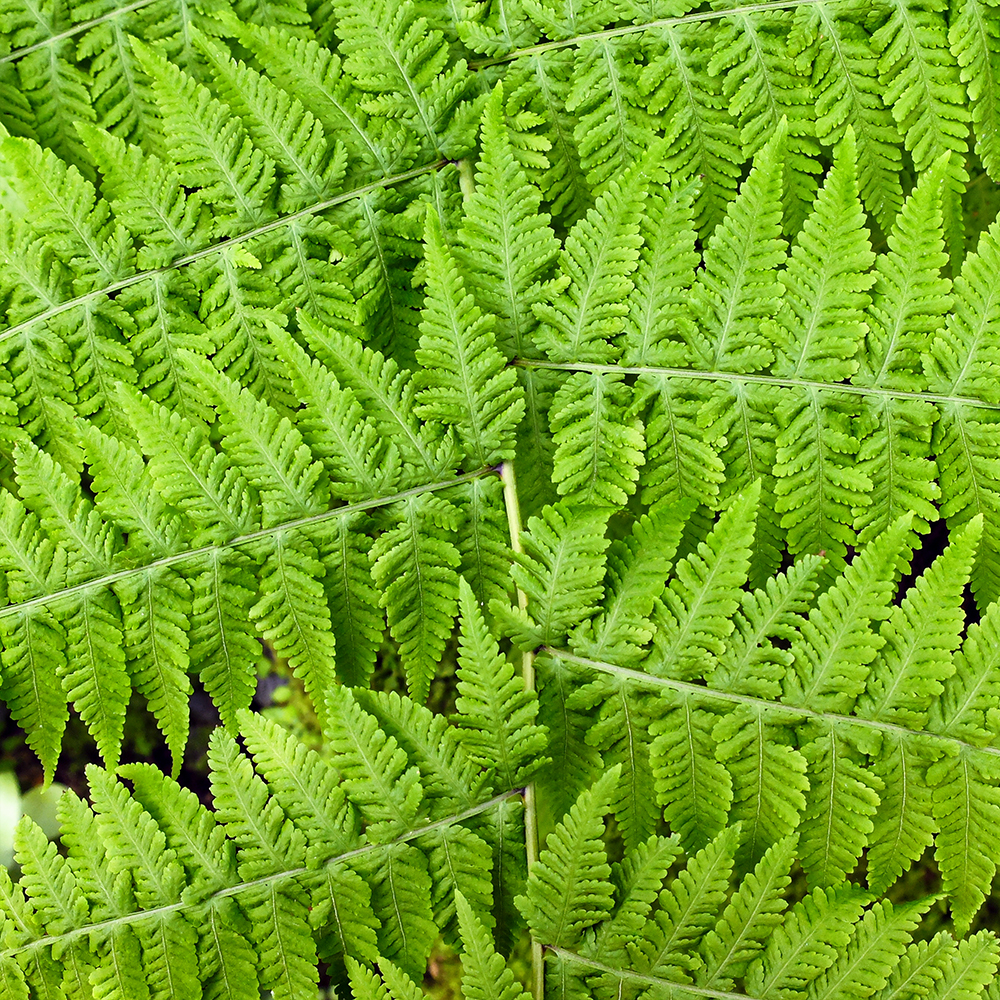 After wandering around the misty fern room, heading into the Desert House provokes quite a different experience. This arid room is full of an impressive variety cacti and succulents- fractals everywhere, species that are surely from another planet…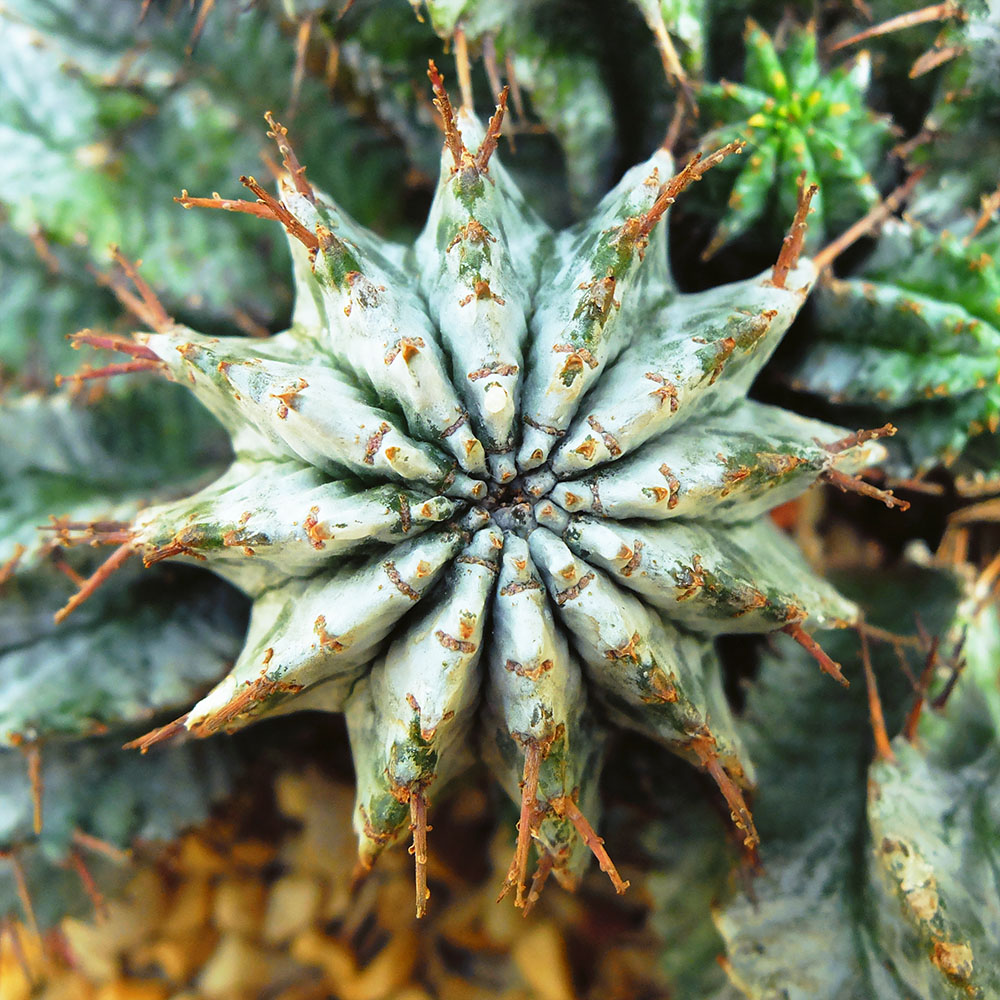 Top left: Thimble Cactus, Mammillaria gracilis, Cactacea Mexico. Bottom left: Golden Stars Mammillaria, Mammillaria elongata 'Golden Stars' Cactacea.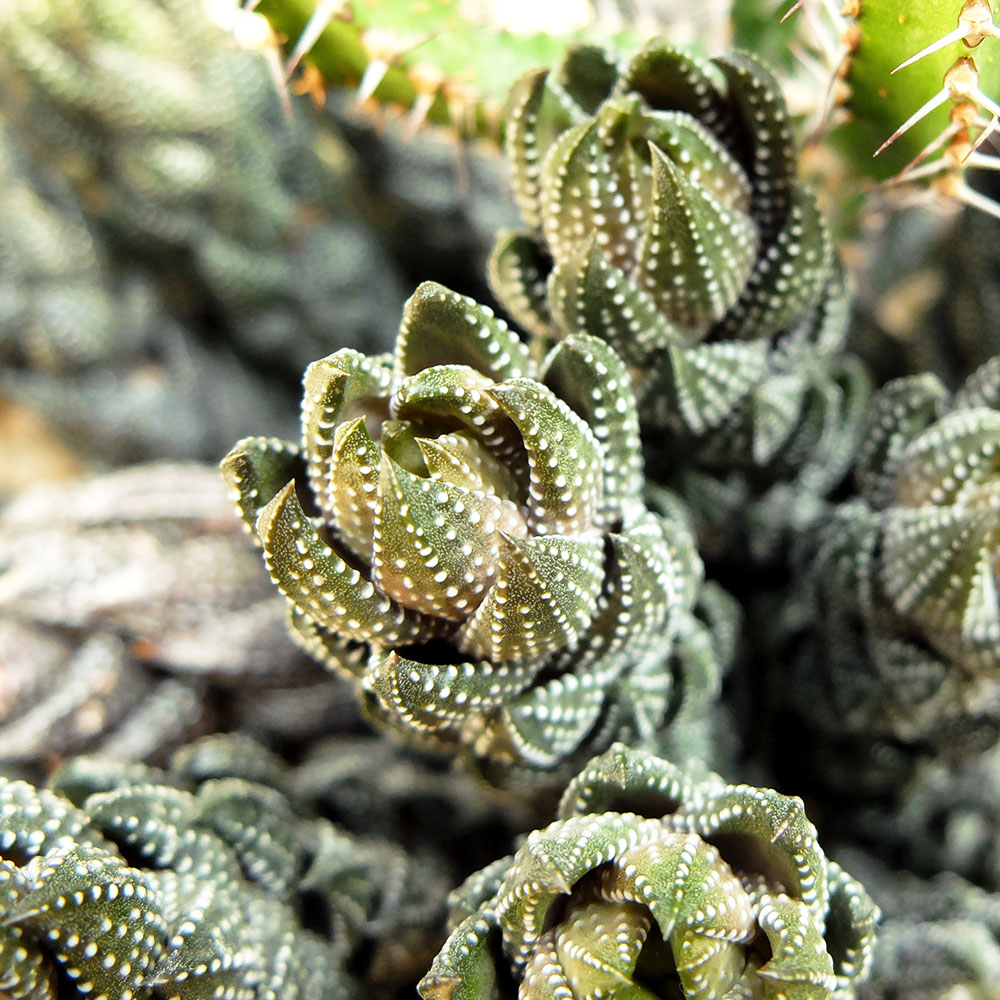 Below: Orange Button Plant, Kleinia fulgens, Asteraceae, Africa.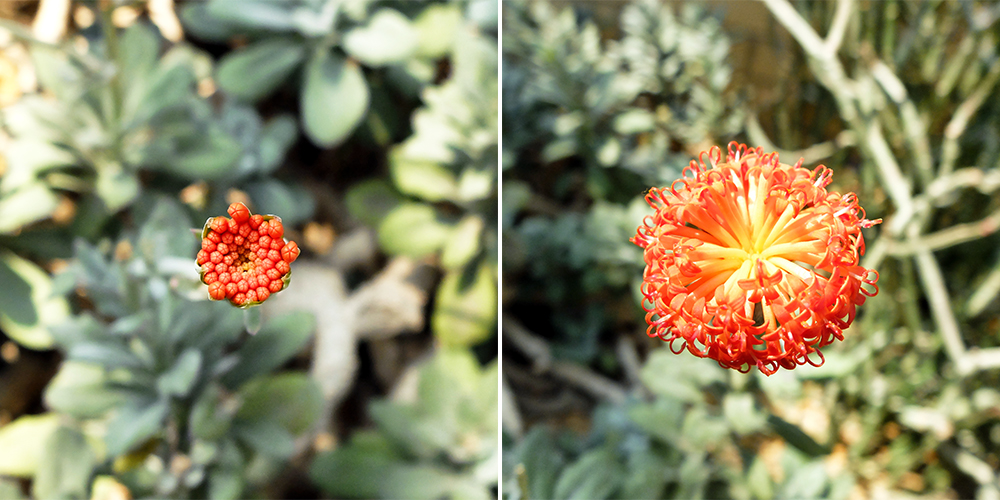 There are several other rooms worth talking about here, we'll definitely explore them more soon. For now we'll head out the way we came- through the Palm House admiring some of the many magnificent patterns…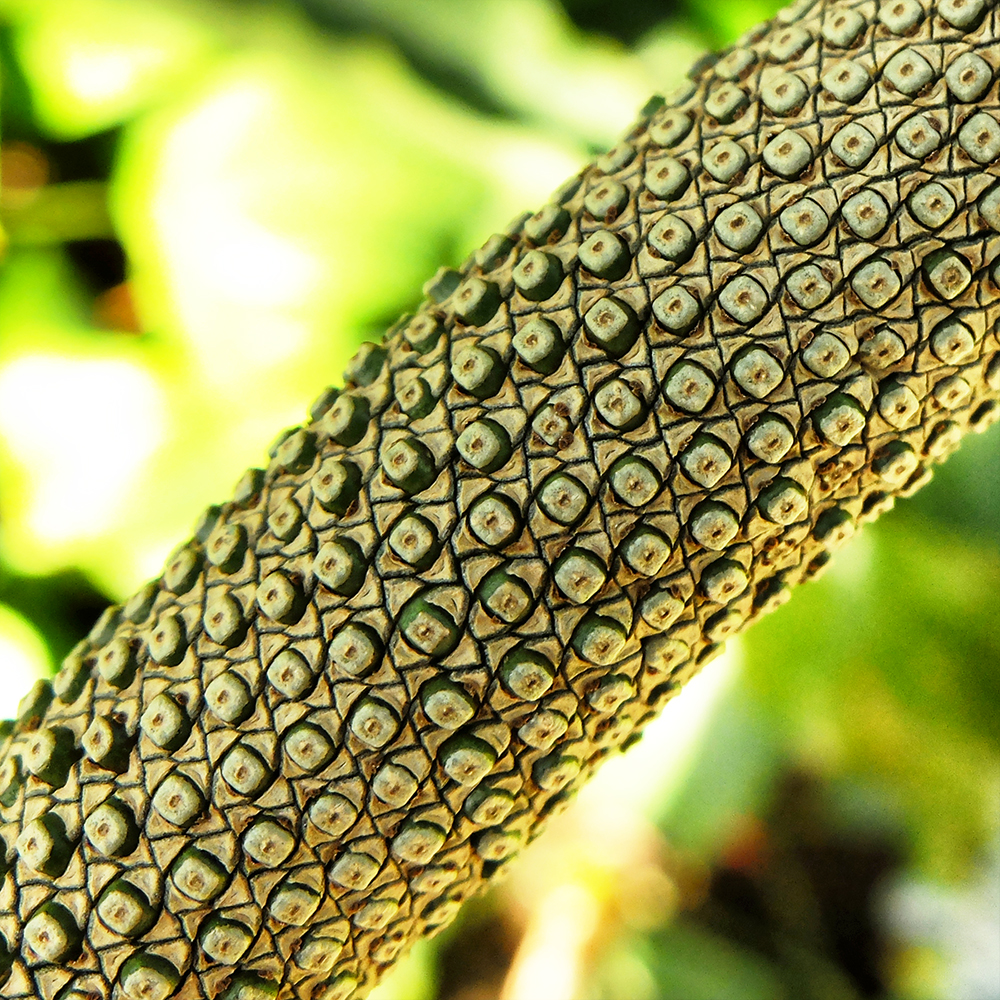 Below: Mosaic Plant, Fittonia vershaffeltii pearcei 'Juanita' Acanthacear, South America.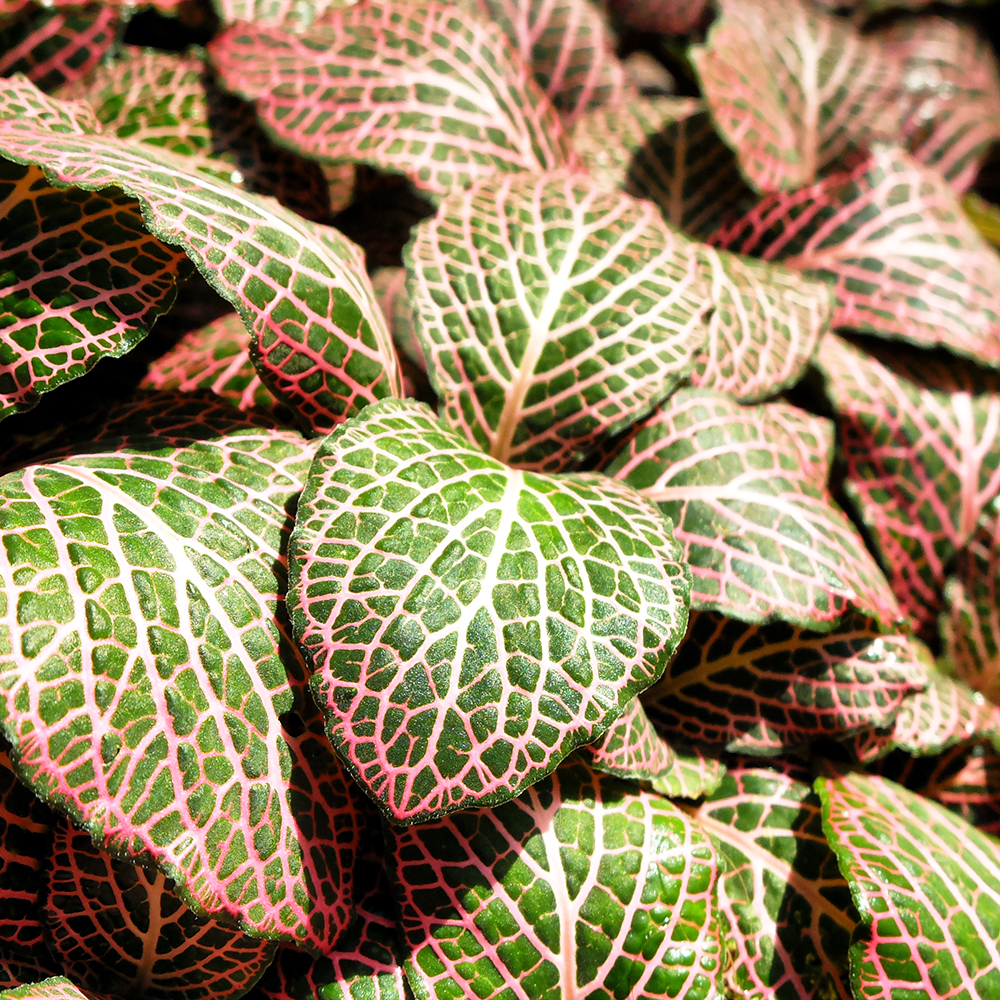 If you're interested in checking out The Garfield Park Conservatory, you can find it here:
300 N. Central Park Ave., Chicago, IL 60624
Thanks for taking a quick stroll with me! Looking forward to visiting again soon!