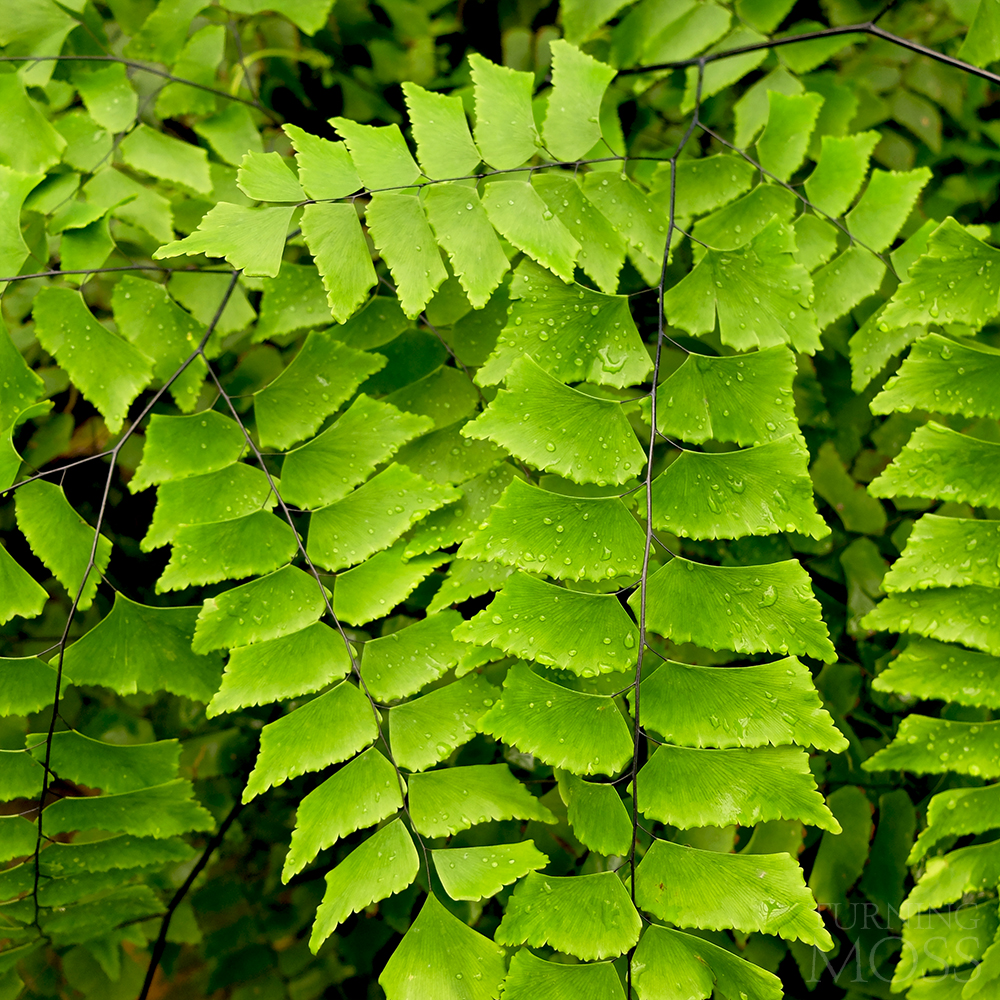 The Diamond Maidenhair Fern 'Adiantum trapeziforme' is one of over 200 varieties of Maidenhair ferns. The diamond shaped fronds are quite large compared to others in their family, it is also often regarded at the Giant Maidenhair. The lacy foliage cascades from dark brown to black stems with bright apple green trapezoidal leaves unfurling with scalloped edges.
Location: Garfield Park Conservatory • Chicago, IL
Description: Diamond Maidenhair Fern is an ornamental herbaceous perennial. It has bright apple green trapezoidal fronds with scalloped edges. The lacy foliage cascades from dark brown to black stems. The rhizomes grow underground in rich and moist soil positioned in bright but indirect sunlight. The Giant Maidenhair can reach over a meter long in the right conditions.
Common Names: Diamond Maidenhair Fern, Giant Maidenhair, Trapezoidal Maidenhair
Botanical Name: Adiantum trapeziforme
Family: Pteridaceae, species of fern
Origin: Tropical rainforests of South America and Central America.
Care: These ferns are native to a tropical environment, they prefer warm and humid conditions. Potted plants should get plenty of bright light, while outdoor Maidenhairs should be shielded from harsh sun and positioned in a shadier spot. Whether they are planted indoors or outdoors, they need to be kept moist and protected from drought. Foliage will quickly turn brown if it begins to dry out, be sure to maintain moisture but avoid waterlogging.
Propagation: Ferns can be propagated from spores that form on the underside of the fronds, by division, or by cuttings from rhizomes. Plant rhizomes in small well drained pots in a warm, moist, shady area.
Toxicity: Although many ferns are considered to be toxic to cats, the Maidenhair varieties are considered to be safe. In general, you want to discourage your pet friends away from munching on houseplants, each animal may have a different reaction to a new plant.