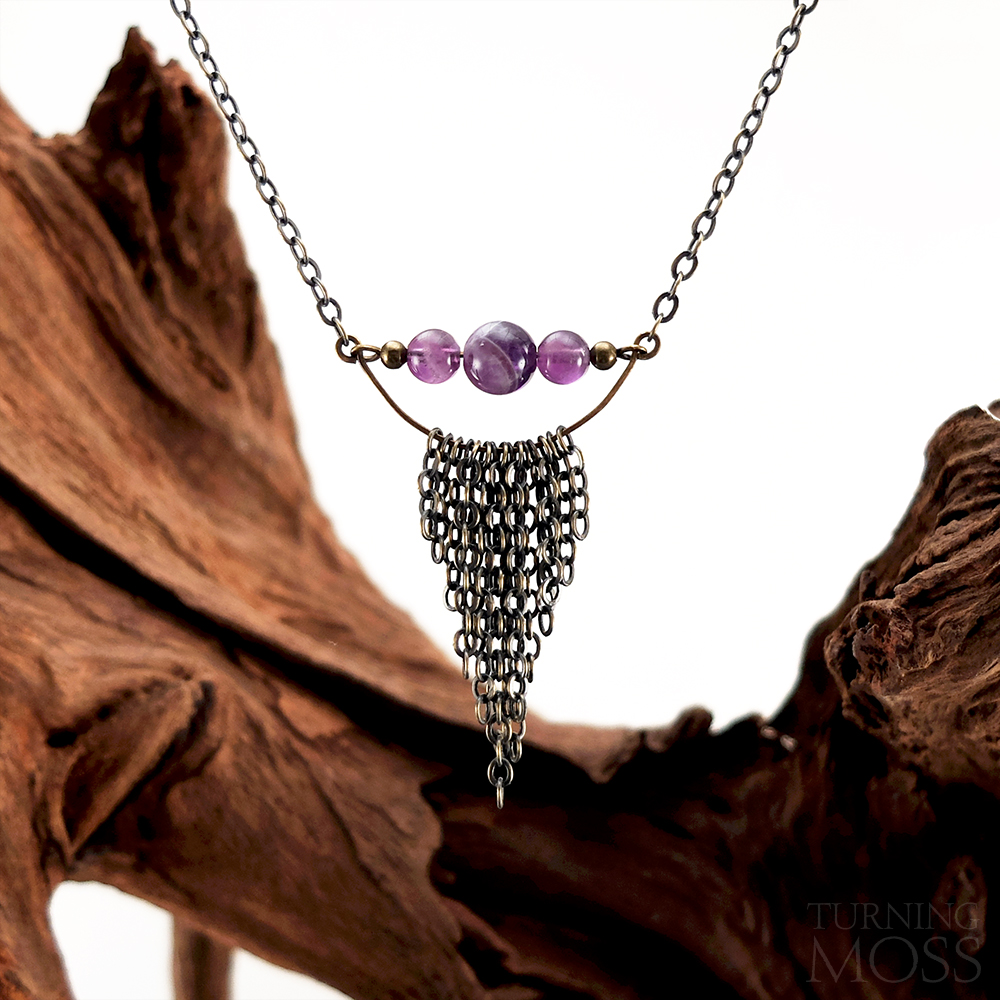 Happy February to all! I'll say that it has indeed been a pleasant 2nd month this year. However, I admit, February might be my least favorite month of the year, a month that can only race to the bottom next to January. But let's be honest here, it's not all that bad, the days are noticeably getting brighter and there are small teases of spring just around the corner. Weather aside, today we are talking about February's gorgeously purple birthstone, Amethyst!
Amethyst is one of the most stunning stones around, with varying shades of purple, Amethyst is truly royal. This spiritual stone is one of the most popular of the quartz varieties, it's commonly used in healing and meditation. This beautiful purple stone attracts positive energy and spiritual protection. It can assist in blocking negative energy and reverting into positive. It's healing properties serve as a natural stress reliever, and can help eliminate anxiety, fear, and depression. This cleansing stone of sobriety encourages balance in areas of excess and addiction. Because it can both calm and stimulate the mind, strength can be harnessed for focus and motivation to keep your spirit in line.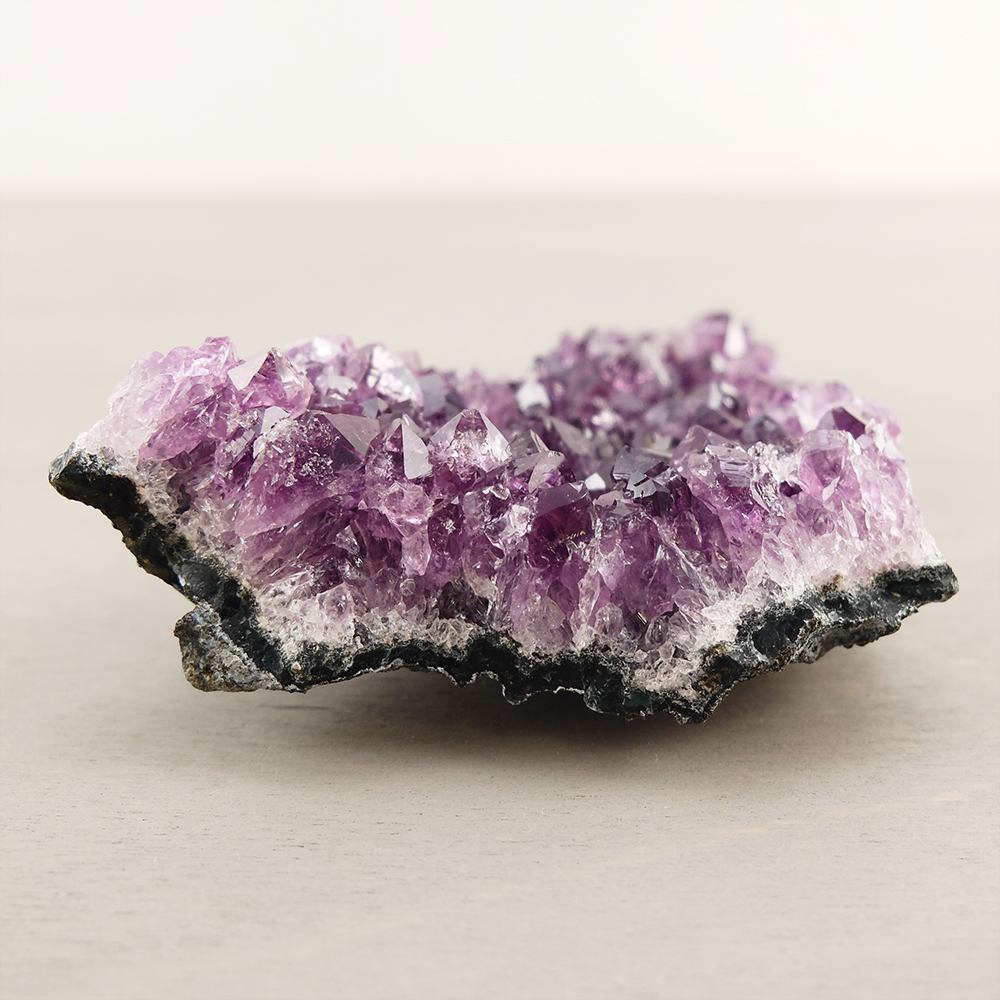 It's no wonder why Amethyst has remained such a desirable stone. Who wouldn't want to adorn themselves with these special gemstones? In honor of February, I'd like to share a handful of Amethyst necklace currently listed in the Turning Moss Jewelry shop…
Below: Cortland 400 – Amethyst curved bar necklace with fringe.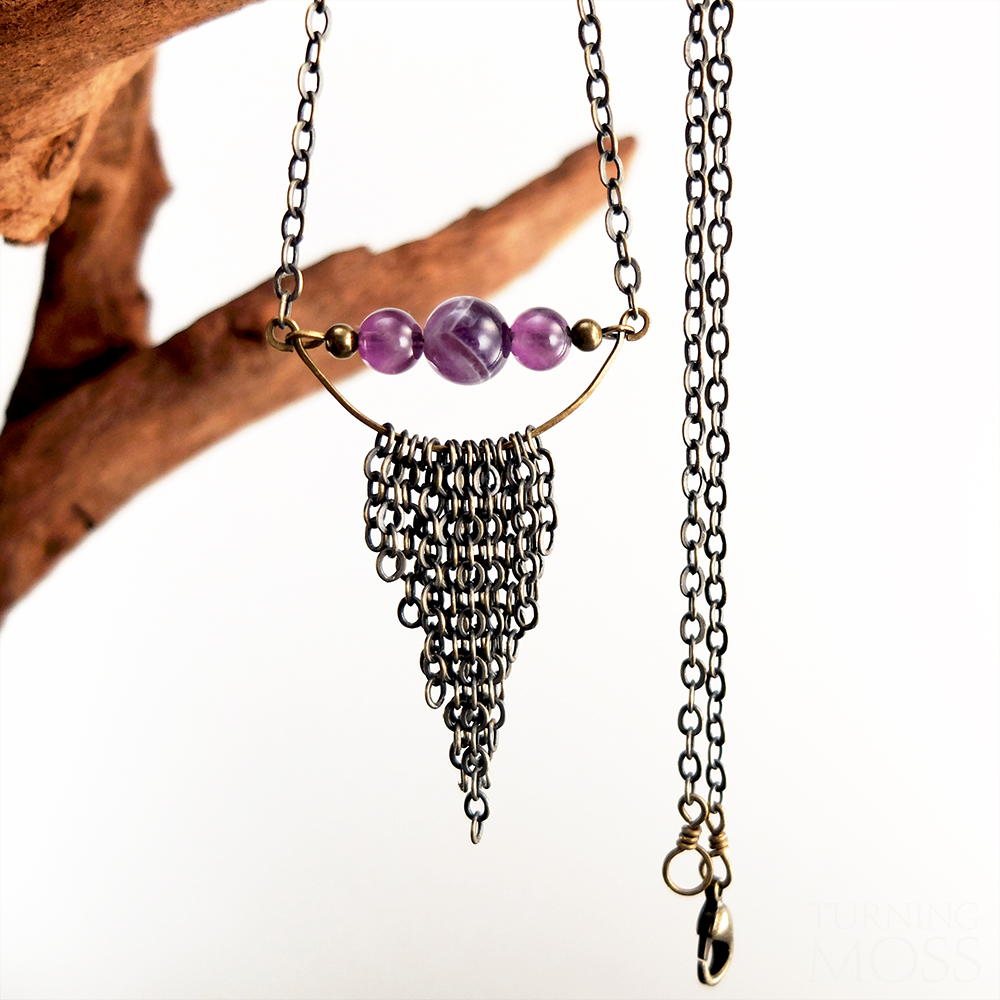 Below: Amethyst Medium length chevron fixed pendant style necklace – Cortez 400.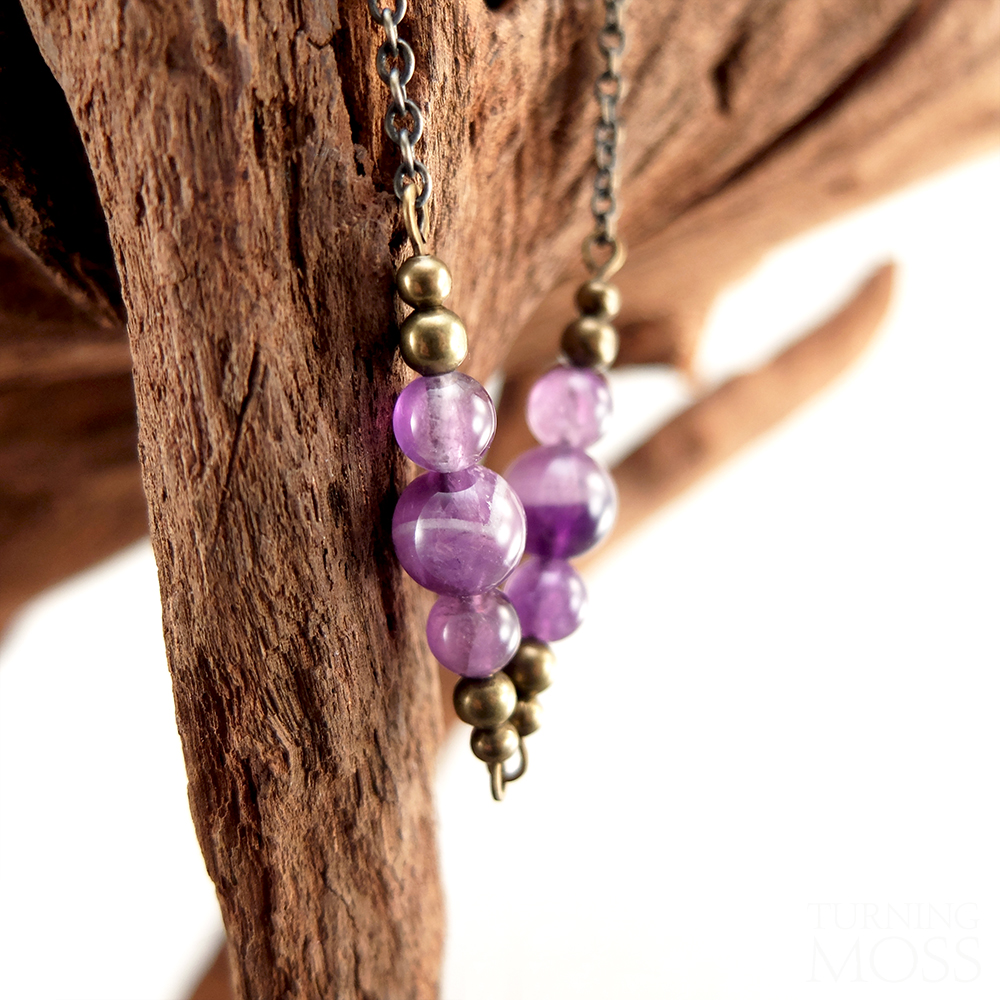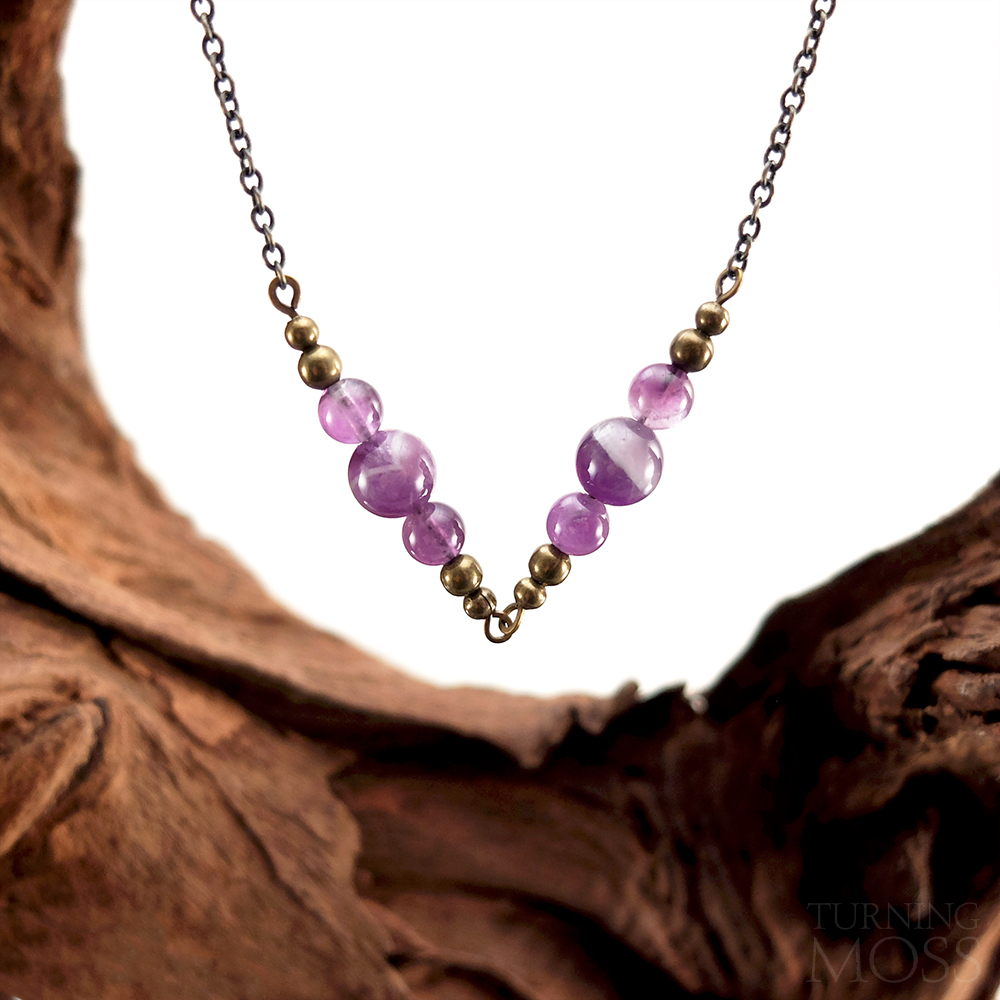 Below: Amethyst two tier Necklace – Kedzie 100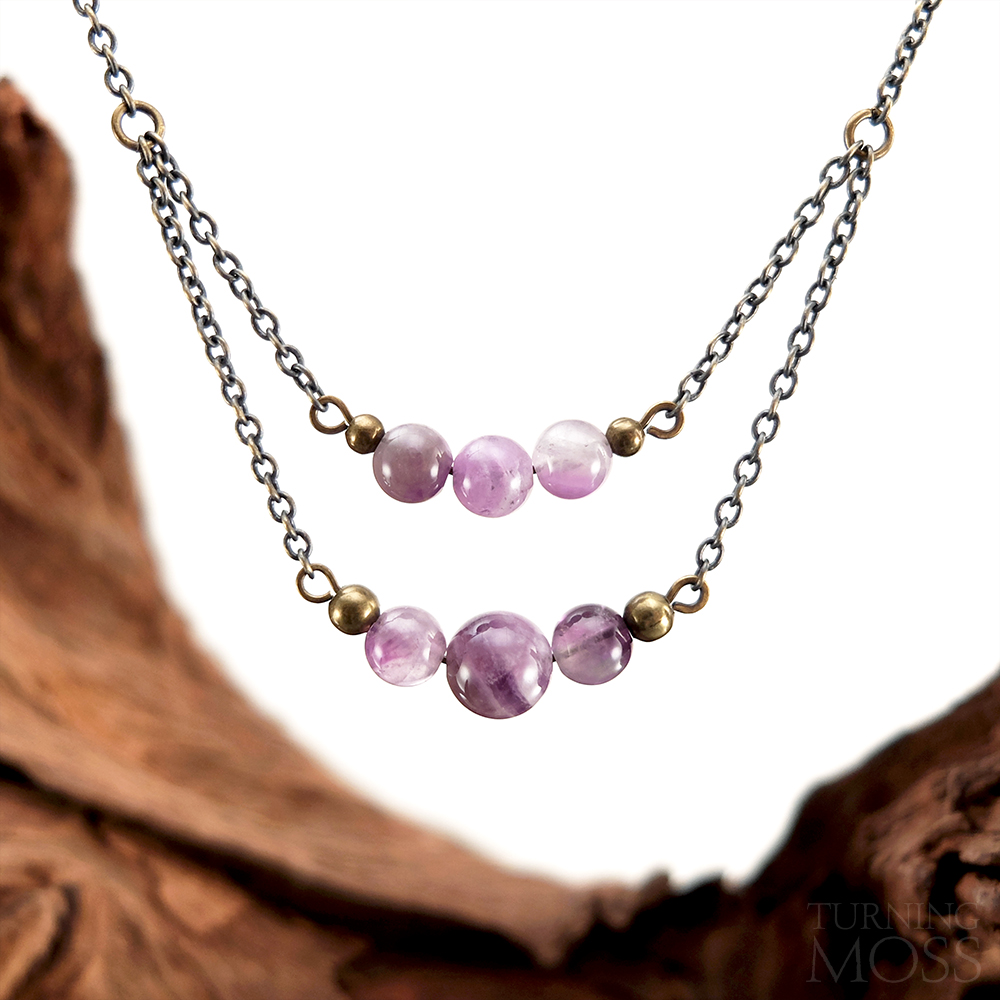 Below: Amethyst V Necklace – Simple Chevron Pendant Necklace – Cortez 300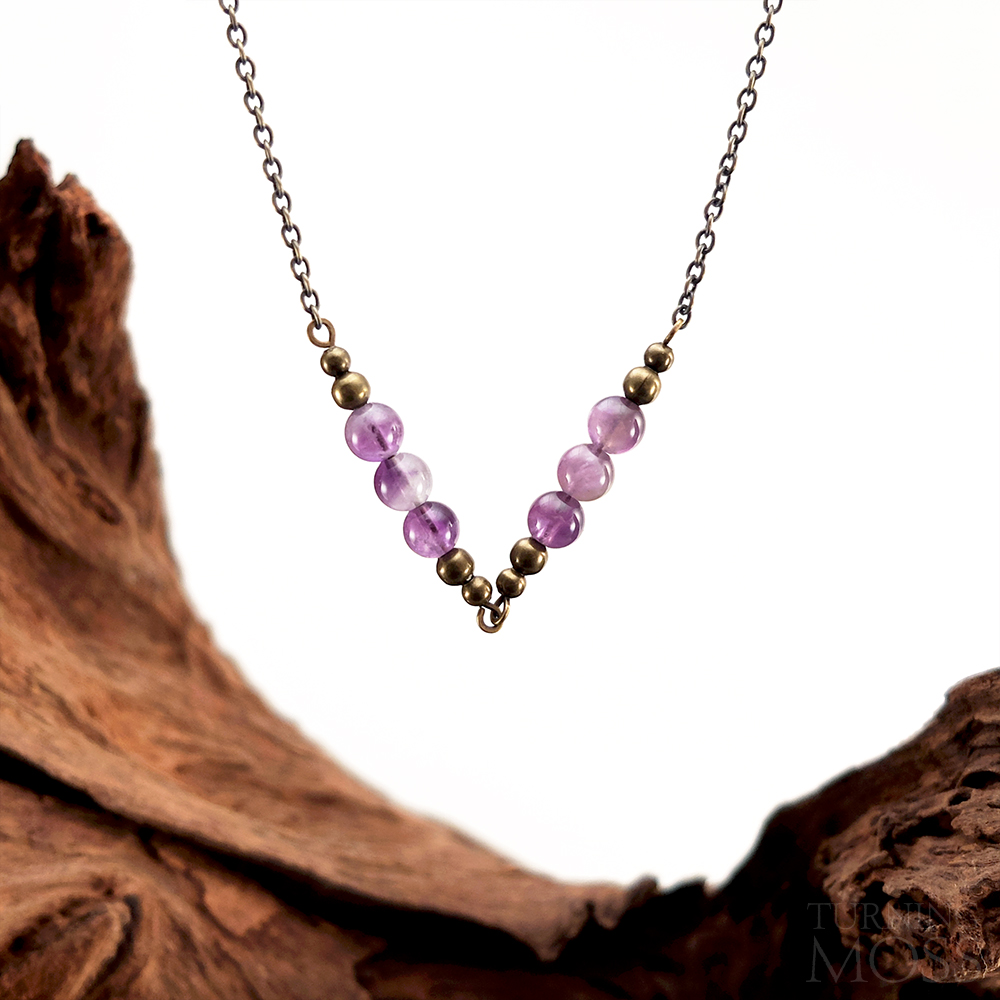 Below: Long Amethyst Bar Necklace with Chain Fringe – Cortland 200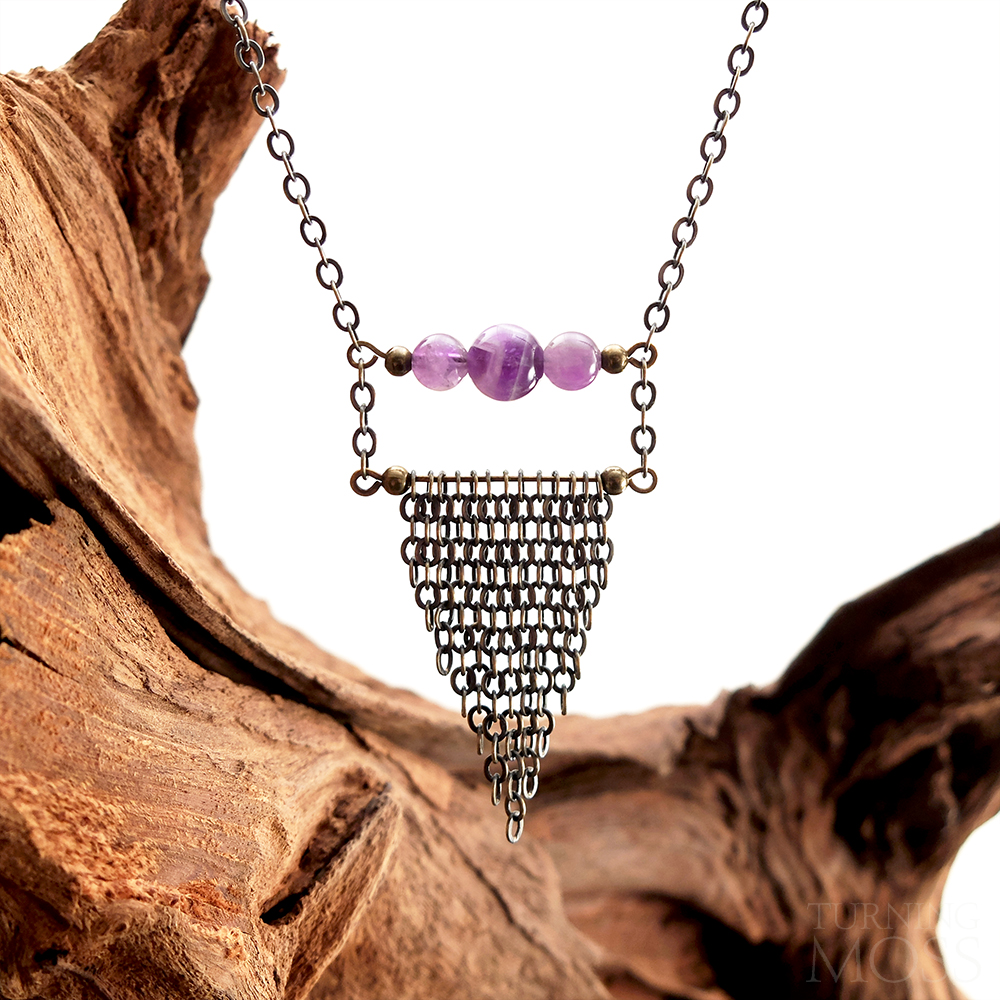 Below: Amethyst Triple Bar Necklace – Maplewood 300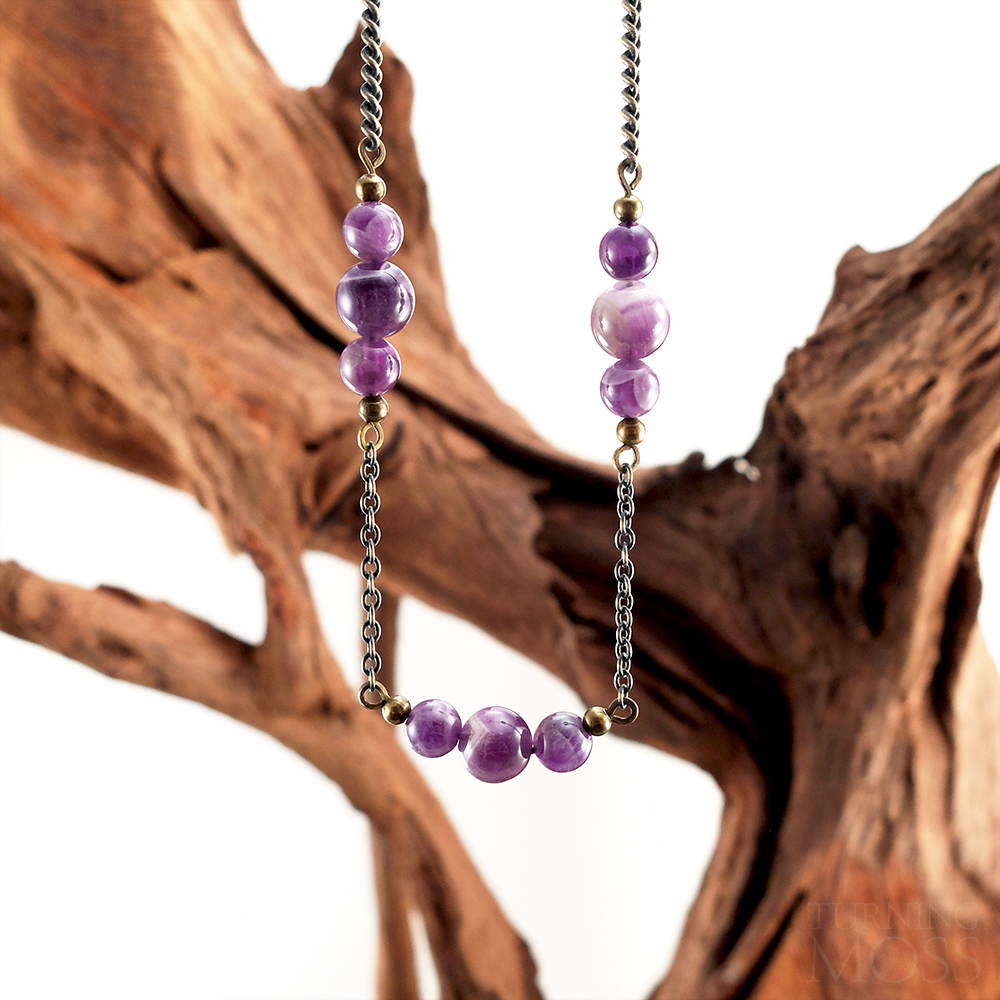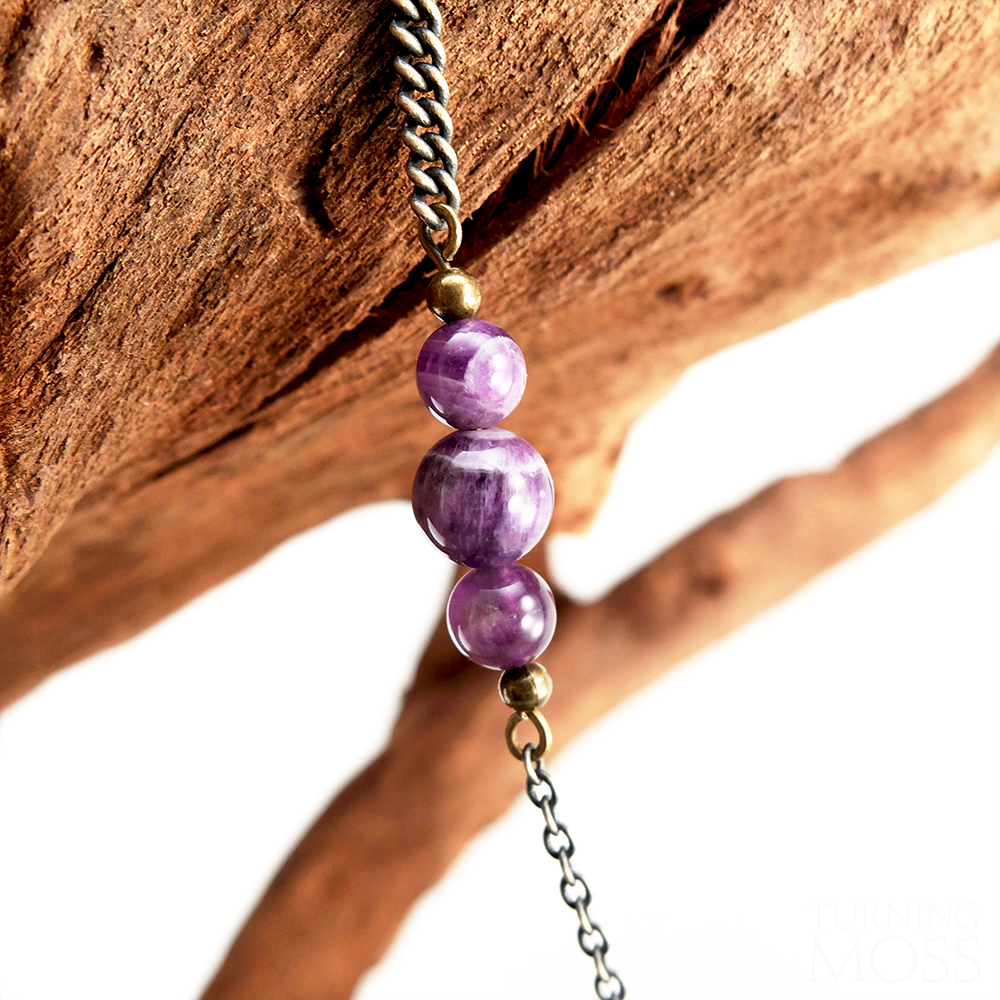 Below: Amethyst Curved Bar Necklace – Walton 100
Below: Long Amethyst Tiered Chevron Necklace – Cortez 100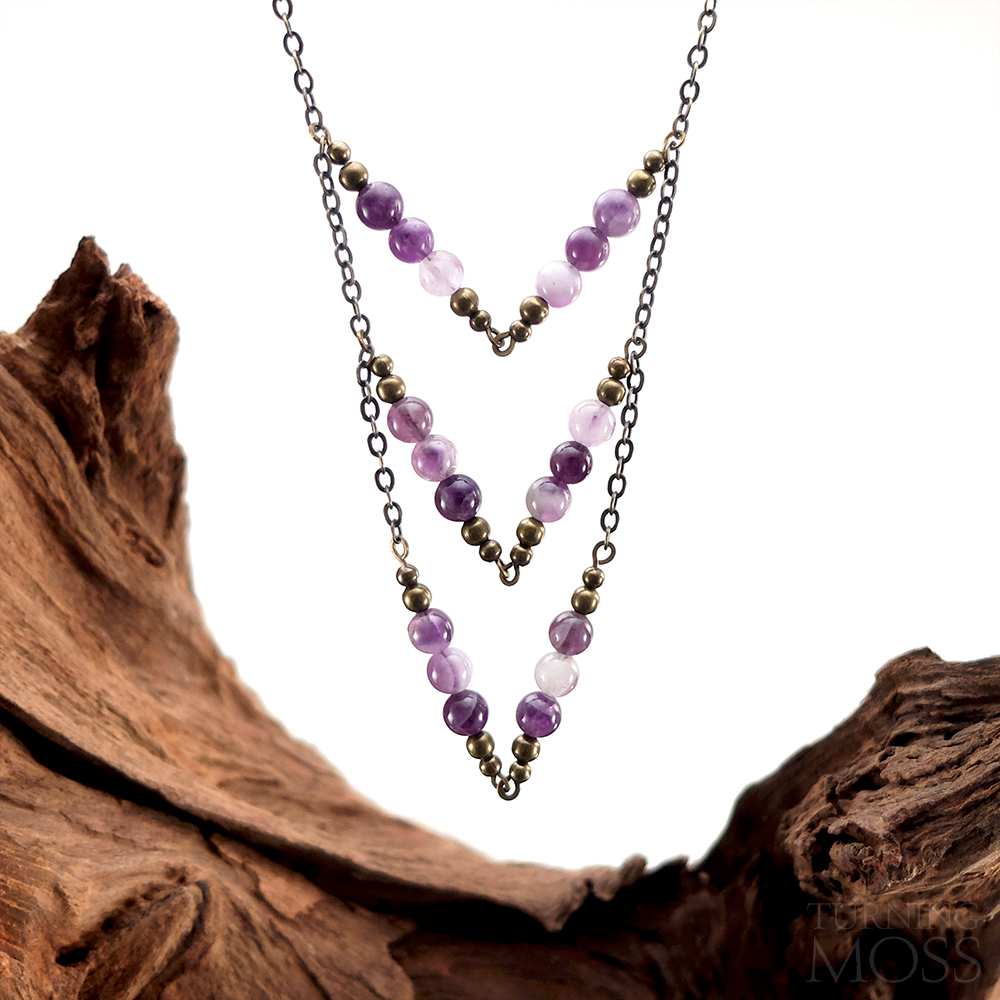 Hope you are having a great February and Happy Birthday to you if you celebrate your new year this month!